GST Practitioner Certification ▷ GST Course by CA ▷ 500+ Clients in Delhi NCR ▷ Mega Offer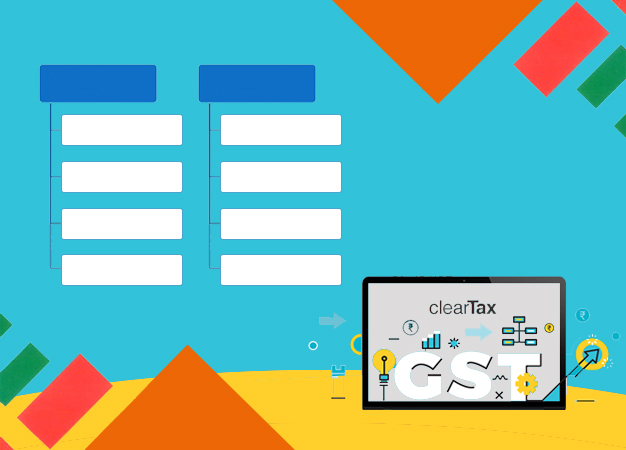 Direct Tax
Indirect Tax
GST
Income Tax
CGST/IGST
ITR 1-7
E-Filing
Professional Tax
Excise & Custom
Duty
Taxation Training Course
in Delhi, Noida & Gurgaon
TDS
Apply for Free Demo of E-GST Course by CA
Direct (Income Tax) and Indirect (GST)-Training Course
The job of a Tax consultant holds a great importance for every business organization as he or she is responsible to analyze, evaluate and process all the tax-related procedures within the company and helps the company to perform their business activities in a legal manner. In order to become a professional Tax consultant, you first need to acquire comprehensive knowledge and skills in the field and gain momentum and experience, which is only possible by attending a quality Advanced Direct and Indirect Taxation Training Course. In New Delhi NCR, Gurgaon/ Gurugram and Noida, SLA Consultants India offer the most reliable Direct and Indirect Income Tax Course to learners who wish to pursue a career as a Tax consultant or Accounts efficient manner. Our highly effective taxation course is designed with updated course material, real-time training, proficient instructors and latest technology to help the students gain deeper prospects of the taxation system. We encourage the candidates to pursue their career in taxation field and build inner confidence to make it big in the industry through our dedicated team of CA's and finest learning environment.
The specially designed industry focused Direct and Indirect Tax Course available in Delhi NCR, Gurgaon/Gurugram and Noida, is the first step of every accounts professional and freshers who wish to learn the complexities of Income Tax and Goods and Services Tax system and put it to better use for their business organization. SLA Consultants India provides the needed platform to those Learners with our competitive course material and live training. Our CA Trainers are industry professionals and Sr. Tax Consultants with immense experience in Consulting and Teaching. During the Direct and Indirect Tax course, the participants will gain knowledge on Income Tax, Goods and Services Tax in great details along with several act and laws. We ensure that the participant garners the skills effectively and put it into practical use confidently when appointed in any industry.
Our Advanced Direct and Indirect Taxation Course in Delhi NCR, that can be completed in 1-3 months involves various other features such as live training sessions from industry experts with projects and assignments, latest study material and much more. After the completion of the Direct and Indirect Tax course, we will also provide 100% placement support in an industry or certainly help you find a relevant job, although it may not be needed.
Every organization, no matter the scale, needs to provide a certain amount of tax to the Government for their business purposes. They are also required to attain taxes from their employees and clients in a proper way. And to do this, they hire professionals who have the necessary skills and expertise to execute these operations in an accurate and timely manner.
Direct and Indirect Taxation (GST) Training will provide you with a deep knowledge of Indian taxation system and how to compute different form of taxes on right stances.
It will help you in your future business ventures where you can save a lot of money by calculating all the taxes on your own.
There is great demand for tax consultants in the business sector, hence you will be able to find a relevant easily.
You can also pursue several job titles such as an Accounts Manager, Taxation Manager, Sr. Accountant, Accounts Executive, Assistant Accounts Manager etc.
Since there is a huge requirement of above-mentioned job titles, you will be paid handsomely wherever you go.
You can even open your own tax consultancy firm where you can offer your quality and essential services to individuals and corporate.
These are only some of the benefits of learning Income Tax and GST Course, which you can get. Thus, wait for no further and join our prestigious institute immediately. Get Direct and Indirect Tax training from teachers who have helped thousands of students acquire high paying jobs in numerous industries. Forge a promising career in the taxation field in any reputed firm within a span of few months.
Course Duration: 80 – 90 HRS with Highly Skilled 2 – 3 Corporate Trainers
2-3 CA Expert Trainers for 2 Modules
SLA Consultants India – Direct and In-Direct (GST) Tax Practical Training Delivery Method:
Web / Desktop Base.
Instructor-Led Classroom Sessions.
Presentations/Demonstration/Practicals of concepts.
Handouts/Assignments/Real-time Exposure to work on Clients.
NOTE: Classes Are Also Available On Module Basis
Advanced Taxation Training Course Modules
GST Training, Income Tax, TDS Course ( Free Balance Sheet Finalization Training in Excel By CA)