Equity Research & Technical Stock Market Analyst Training in Delhi, Gurgaon & Noida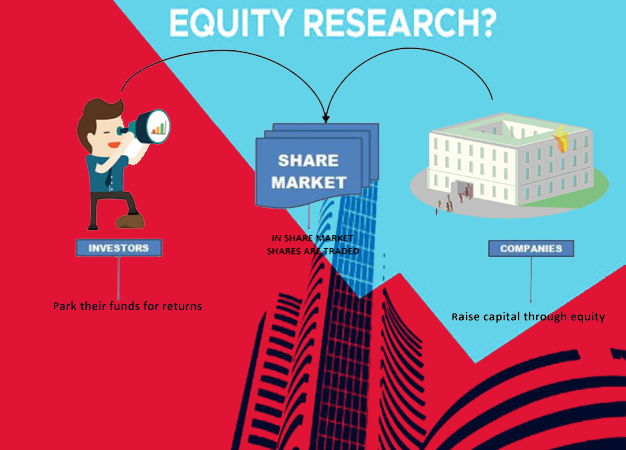 Equity Research & Stock Market Analysis
Equity Research & Techinal Analyst Training Course
Equity Research and Technical Stock Market Analyst Training by SLA Consultants India is among the top notch courses offered in India for the individuals who wish to learn the specific art of deciphering the fair value of stocks in upcoming future and become a valuable asset for an investment firm. Get high quality Equity Research & Technical Stock Market Analyst Course material taught by the best in the industry to gain the knowledge about one of the most complicated platform for earning money.
The Equity market is a very complicated place to earn. You may follow stock market news on a daily basis, but still won't be able to determine which stock to buy and when to sell your existing ones. This is where equity researcher comes in who is a professional working for a financial firm such as an investment banking in the Department of Equity Research (IR) division, and closely keeps an eye on listed companies' shares regularly.
However, following an Equity Research & Valuation career isn't easy, and many students fail to keep the same road even after graduating from a top college. The reason, as always, is the lack of information and expertise gained. Therefore, if you aspire to become an equity researcher, then you must join a professional Equity Research Training Course to strengthen your education.
Pursuing Equity Research and Technical Stock Market Analyst Training Course would allow you to fully understand the stock market and predict the market condition easily. The Equity Research course will aid not only aid you in acquiring a perfect job as an equity researcher in any investment firm but also assist you in forecasting and evaluating your stocks and take the best decision at the right time to maximise your profit.
During the Equity Research course, the learner's will first learn about Advanced Excel where he or she will understand some mathematical and logical functions required to model and calculate the data. Later, the candidates will learn about equity research, the latest development in the equity research and preparing models in excel sheet that includes balance sheet, cash flows and income statement, DCF, FCFF, WACC & Relative Valuations along with evaluating the fair value of the company stocks, estimating the possibility of growth or decline in near future, create premium equity research reports, setting price targets using Fibonacci, wing trading, day trading, etc.
The Equity Research course is specifically designed for MBA Finance Students, candidates pursuing CA, CFA or FRM or a professional working in an investment firm, who can increase their credibility grab specific comprehension and skills. Equity Research and Technical Stock Market Analyst course from SLA can be completed within 2 to 3 Months and soon after, the candidate will be given an Interview Guaranteed in companies.
Our Expert Trainer are highly experienced and certainly most reliable when it comes to guiding the learner's about the complexity Equity & Valuation Research.
Course Duration:
70-75 HRS with Highly Skilled Corporate Trainers (Equity Research & Stock Market Analysis TRAINING) for 3 Modules – Weekdays / Weekend
SLA Consultants India – Equity Research & Stock Market Analysis Certification Training Delivery Method:
Web / Desktop Base.
Instructor-Led Classroom Sessions.
Presentations/Demonstration/Practicals of concepts.
Handouts/Assignments/Real-time Exposure to work on Clients.
Equity Research Training Programme Modules
Equity Research & Stock Market Analysis Training Course