Best Accounting Course BAT Certification by CA, 100% MNC Job,Free SAP, SLA Institute Delhi NCR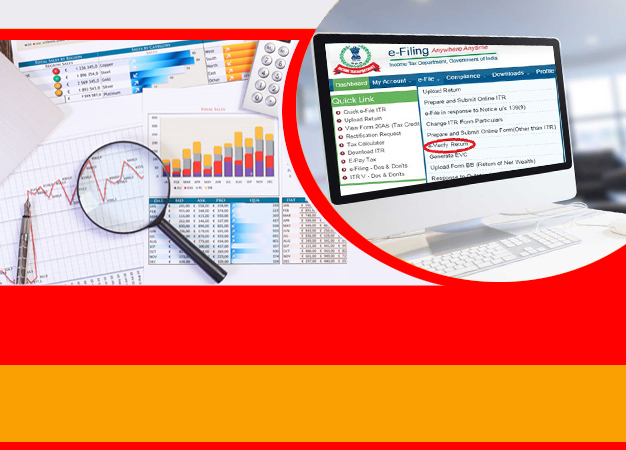 Module 1 - Advanced Goods & Services Tax Practitioner Course - By CA– (Indirect Tax)
Module 2 - Part A – Advanced Income Tax Practitioner Certification Module 2 - Part B - Advanced TDS Practical Course
Module 3 - Part A - Finalization of Balance sheet/Preparation of Financial Statement & Banking-by CA
Module 3 - Part B - Banking & Finance
Module 4 - Customs / Import & Export Procedures - By Chartered Accountant
Module 5 - Part A - Advanced Tally Prime & ERP 9
Module 5 - Part B - Tally Prime & ERP 9 With GST Compliance
Module 6 – Financial Reporting - Advanced Excel & MIS For Accounts & Finance - By Data Analyst Trainer
Module 7 – Advanced SAP FICO Certification
9.SAP Simple Finance9.SAP Simple Finance9.SAP Simple Finance9.SAP Simple Finance9.SAP Simple Finance9.SAP Simple Finance9.SAP Simple Finance9.SAP Simple Finance9.SAP Simple Finance9.SAP Simple Finance9.SAP Simple Finance9.SAP Simple Finance9.SAP Simple Finance9.SAP Simple Finance9.SAP Simple Finance9.SAP Simple Finance9.SAP Simple Finance9.SAP Simple Finance9.SAP Simple Finance9.SAP Simple Finance9.SAP Simple Finance9.SAP Simple Finance9.SAP Simple Finance9.SAP Simple Finance9.SAP Simple Finance9.SAP Simple Finance9.SAP Simple Finance
E-Accounts, E-Income Tax E-GST Training
in Delhi, Noida & Online
e-Accounting, BAT Course ▷ Online/Offline
E-Accounting, E-Taxation and E-GST Training Course – Online/Offline
SLA, Structured Learning Assistance, E-Accounting, E-Taxation (E-GST and E-Income Tax) program is designed according to current job requirement in companies. Every industry like (Manufacturing, Investment Banking, Automobile, IT, FMCG etc) needs E-Accounts, Finance and E-Taxation resources with updated skills set. To compete in real world of E-Accounts and Finance, employee has to upgraded the skills-set time by time. Thus, our Chartered Accountants (CA) Trainer's helps you to understand all Accounting and Taxation compliance in live environment with best case studies
One of the best E-Taxation, E-Accounting, Income Tax (ITR 1-7) GST, GSTR-9,Custom, Tally ERP 9 and SAP HANA Simple Finance expert level program in live environment to the fresher/beginners to experienced in a very short time duration with certification or diploma. Experienced 3-4 Chartered Accountant will provide E-Accounting and Taxation Practical Training Course in Weekdays/Weekends in Delhi, Noida and Gurgaon/Gurugram.
Concept and practical approaches base E-Accounts and E-Income Tax (ITR 1 to 7) and E-GST training course are designed by team of 5-6 Chartered Accountant. SLA Consultants E-Accounting and E-Taxation Training Course cover all Business Accounting and finance of companies. Accounts and Taxation practical course cover 8 to 9 advanced and updated modules. E-Accounts Training Modules includes E-GST (Goods and Services Tax ) I-GST, Income Tax (ITR 1-7), Finalization of Balance sheet, Accounting Standers, IndAS, Banking and Finance, Custom, Import Export, Payroll processing in excel, Advanced Excel and MIS Reports of accounts, Advanced Tally ERP 9 with GST compliance, SAP Simple Finance Hana Bases (SAP Latest FICO Version). In 2022, Business, Accounting, and Taxation – BAT teams will have the opportunity to increase their visibility of the Finance Department and their value within organizations. Management Accountants will be at the front and center of Finance & Banking. While many taxation uncertainties and financial challenges will be faced in 2022, they will be no match for "The Management Accounting course".
Prerequisite for joining Short Term E-Accounting and E-Taxation Training Course is graduates, fresher, any working professional who wants quick start in core accounting and taxation. Those who are pursuing graduation in commerce can also join our 6 months diploma course in accounting. SLA Consultants E-Accounting and Taxation course learner's will get 100% Interview Guarantee after successfully completion of 70-75% of E-Accounting and Taxation training as an Accounts Executive, Accounts Manager, Sr. Accountant etc. Other major benefits include E-Accounting and Taxation real-time training from industry experts Chartered Accountant, clients projects or live environment projects and assignments etc.
E-Accounting and E-Taxation course are currently available at our Delhi(Laxmi Nagar), Noida, and Gurgaon/Gurugram in weekdays or weekends. As per huge demand of learns we will start soon in Noida.
Substantial Accounting and Taxation training definitely gives a cutting edge skills set to learners. This is most advanced and updated training with latest E-Accounts and Taxation updates. By doing E-Accounting course, learners are more confident to deliver work with 100% accuracy. E-Accounting course helps you to get a job in Core Accounts and Taxation, which gives a compounded career. Fresher's or Junior or Professional, any one can start scaling career in accounts, taxation, finance department.
By joining E-Accounts and E-Taxation Certification Course few benefits are listed, however it's not limited.
Since every company requires a Accounts and Taxation professional to calculate and process their every day transactions and handle all compliance in a very lawful manner, the scope of accountancy and taxation jobs is quite high for those with required skills and expertise.
The payout provided in "Core Accounts and Taxation" is much better than the others (General Accounting/Account Receivable/Payable/billing work.
You will also learn different Accounting tools such as GST for Tally ERP 9, Busy, Taxman, Advanced Excel, Department Website etc which will be very useful in the future. There are high demands of Business Accountants and Tax Professionals in all companies.
E-Accounts, E-Taxation and E-GST Practical Training With Advanced Excel/GST – Tally ERP By Chartered Accountant.
Course Duration: 200 – 210 Hours with Highly Skilled 3 – 5 Corporate Trainers
(CA/HR Manager/MIS Analyst) for 9 Modules
SLA Consultants India – E-Accounts , E-Taxation and E-GST Practical Training Delivery Method:
Web / Desktop Base.
Instructor-Led Classroom Sessions.
Presentations/Demonstration/Practicals of concepts.
Handouts/Assignments/Real-time Exposure to work on Clients.
NOTE: Classes are also Available on Module Basis

E-Accounting, E-Taxation and E-GST Course Modules
Certified Taxation, Accounting, Finance ▷ CTAF Course