Performance Testing – JMeter in Delhi, Gurgaon & Noida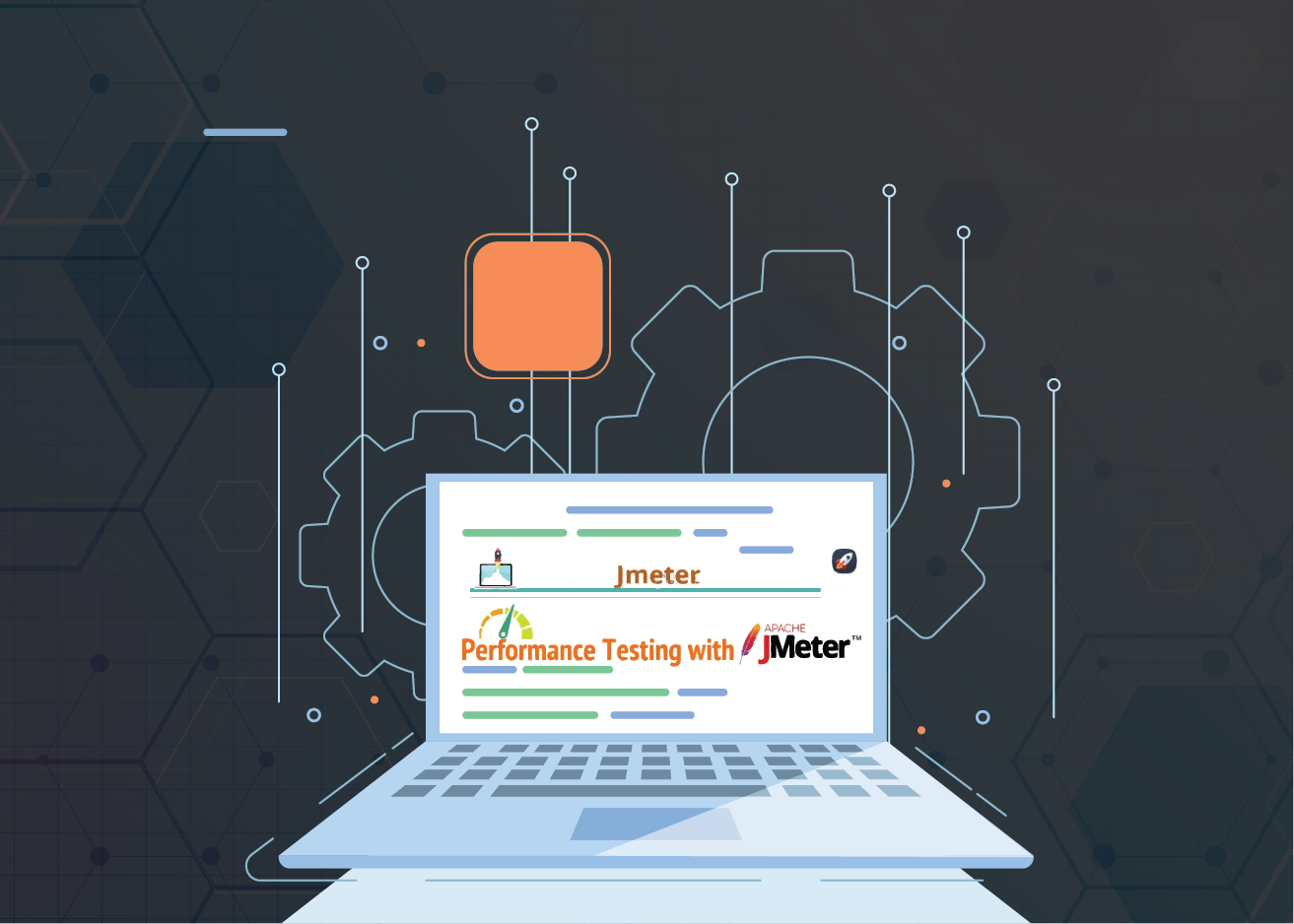 Performance Testing – JMeter Training Course in Delhi NCR
JMeter Testing Process
Designing a Scenario
Balck & White Box Testing
Static Testing
Script Enhancement
J-Meter Terminology
Performance Testing – JMeter Training Course
Performance JMeter Testing Training Course
The JMeter tool, designed by Apache, is an open source application, which is completely Java based to load test functional behavior and measure performances of new softwares. It was first designed to test web based applications, but now is utilized to test other functions as well. JMeter can be used for database, web services, JMS, TCP Connections and HTTP and to monitor along with functional testing. This makes it one of the most demanding web development tools in the industry. SLA Consultants India is known for delivering the most trustworthy, Performance Testing Training Centre in Delhi NCR, Noida & Gurgaon/Gurugram and Advanced Jmeter Training Course to students who wants to make a career in Load Testing and Web Development.
The JMeter Training Course is a must course for candidates who have the eagerness and interest in learning Software programming and Software Testing. The Performance Testing Course will help participants learn about JMeter such as adding users, topic messaging, HTTP, ActiveMQ, JMS, adding listener, monitor test plan, adding a server, GUI and much more. Since JMeter is such a High-end Application testing tool, it offers a great scope to the participants where they can earn a remarkable income soon after the Performance Testing Course completion. SLA Consultants India understands it well and thus provide the students with every means necessary to succeed. We are filled with all the right tools and advanced course modules, taught by the immensely experienced and certified trainers who have been doing this for decades. Upon joining the Performance Testing Course in Delhi NCR, Noida & amp; Gurgaon/Gurugram, the student will get additional benefits such as lifetime access to our complete online forum where they can interact with other students and faculty to ask questions and clear their doubts. Furthermore, they will also acquire essential video tutorials by well-recognized instructors along with live training projects, lab sessions, assignments and real-time exposure to clients.
One of the most brilliant benefits of joining SLA Consultants India for JMeter Course is the participants will get 100% job placement after the Performance Testing course is finished. We will send our top students to many of our associated companies who are constantly looking for skilled and aspiring candidates.
As stated above, JMeter is an open source Software Testing tool, which is completely based on Java. And as Java is popularly known to be a trustworthy and superior programming language used by millions of companies all over the world, learning JMeter provides the user with an open and a great opportunity to land into a program testing job. Below are mentioned some important reasons why you should learn JMeter and how it can help you in your career.
It is a platform-independent pure Java tool that allows the user to operate this tool on any platform.
JMeter is very easy to install, configure and use. It offers a brilliant graphical interface, allowing the user to test programs easily without the need of any high-level expertise.
Aids you clearly define load, stress testing notions, and performances.
It is available for free of cost, thus anyone can use this to test their newly developed programs.
Can easily be switched from functional to load test.
It is used for multiple purposes such as Web services, Database, FTP, etc.
Outstanding support available for JMeter on the Internet to build test plans and any other queries associated.
Provides in-depth and robust reporting, including screen shots to increase the effectivity of testings.
Can easily be modified and customized to fit the requirements.
With all these effective benefits to offer, it would be unwise to not opt the JMeter Training Course if you have the will to go down the road of Software Testing. SLA Consultants India in Delhi NCR, Noida & Gurgaon/Gurugram will help you gain the necessary skills and expertise to make sure your ambition doesn't get stuck midways.
Course Duration:
35 – 40 HRS with Highly Skilled Corporate Trainers (Performance Testing – Jmeter Training) for Modules – Weekdays / Weekend
SLA Consultants India – Performance Testing – Jmeter Certification Training Delivery Method:
Web / Desktop Base.
Instructor-Led Classroom Sessions.
Presentations/Demonstration/Practicals of concepts.
Handouts/Assignments/Real-time Exposure to work on Clients.
Performance Testing Programme Modules
Performance Testing – JMeter Training Course
Module 1 – Performance Testing – JMeter
Testing Basics
Basic concepts of testing
Creating your first test case
SDLC models (Waterfall, V-Model, Prototype, Spiral & Agile methodology etc.)
Key difference between Manual and Automation Testing
Difference between Verification and Validation
Difference between Quality Assurance and Quality Control
Difference among Unit, Integration and System Testing
Types of Testing
Static Testing – Reviews, Walkthrough and Inspection
Dynamic Testing
Black Box & White Box Testing
Functional & Non-Functional Testing
Introduction to Performance Testing
What is Performance Testing
Need of Performance Testing
Performance Testing Types
Jmeter Overview
Recording Script using jmeter
Creating New script
Begin Recording on your application
Ending and saving a recording session
Running the Created Script
Script Enhancement Techniques
Parameterization
Correlation
Error Handling
Text Check
Jmeter Terminology
Thread group
Controllers
Listeners
Timers
Assertions
Post/Pre Processors
Jmeter Testing Process
Planning the test
Creating the scenario
Running the scenario
Monitoring the scenario
Designing a scenario
Creating a scenario
Run scenario with Vuser load
Result Analysis
Result Creation
Highlighting Bottlenecks
Please find the Performance Testing course details.
Kindly call us @ 9350319190 for Performance Testing course details!
Duration of Module
| Performance Testing Course Module | Duration |
| --- | --- |
| JMeter Course | 35-40 (Hours) |
Batch Timings
| Performance Testing Schedule | Timing |
| --- | --- |
| Monday to Friday | 8:00 AM – 10:00 AM |
| Monday to Friday | 10:00 AM – 12:00 PM |
| Monday to Friday | 2:00 PM – 4:00 PM |
| Monday to Friday | 4:00 PM – 6:00 PM |
| Saturday/Sunday | 8:00 | 12:00 | 2:00 | 4:00 |
| Sunday | 8:00 AM – 10:00 AM |
| Sunday | 10:00 AM – 12:00 PM |
| Sunday | 2:00 PM – 4:00 PM |
| Sunday | 4:00 PM – 6:00 PM |