SAP CRM Course ▷ 100% Job ▷ Free Advanced Excel SQL ▷ Online/Offline Certification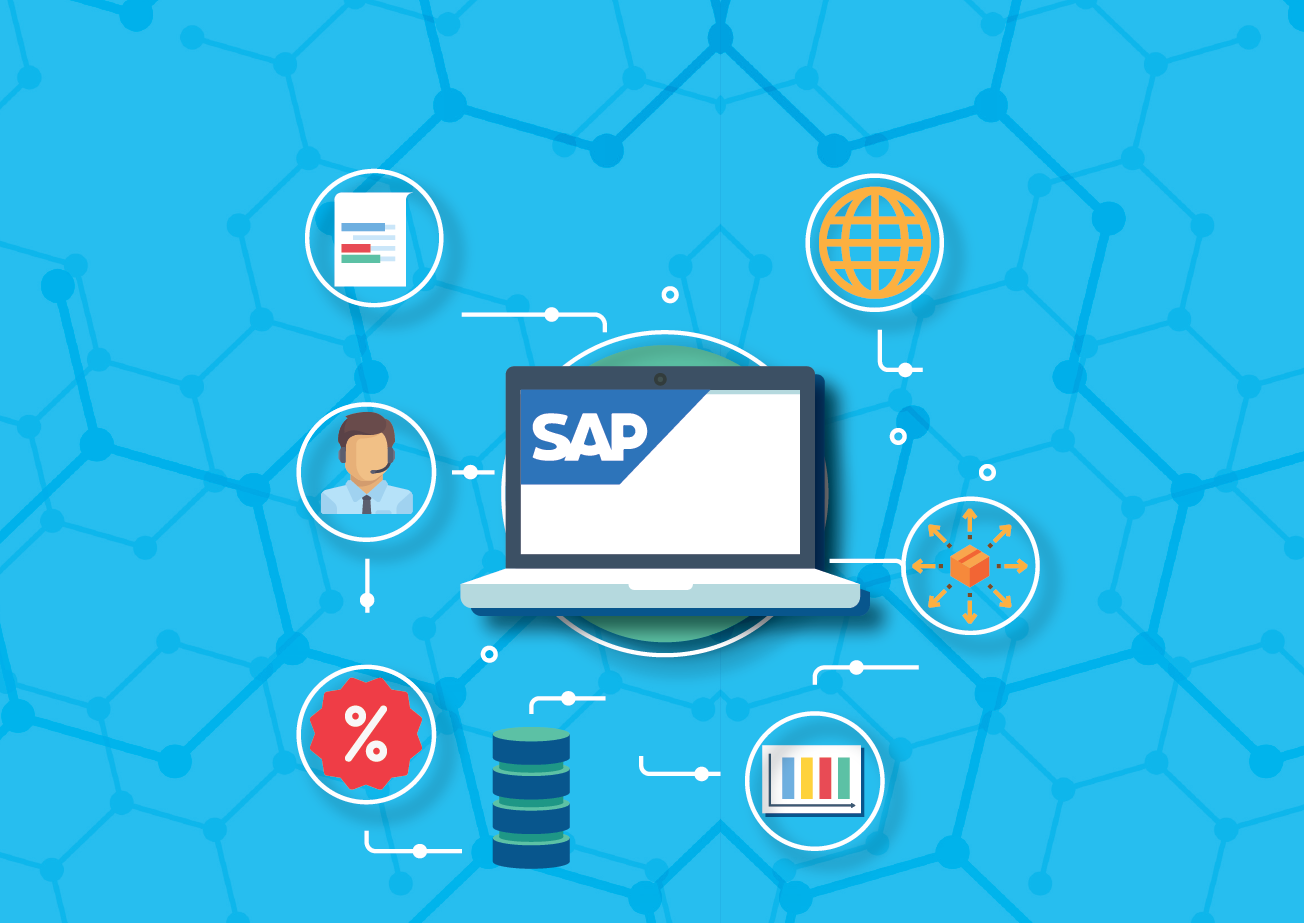 SAP CRM Functional Training in Delhi
Organization
Model
Service
Sales
Web UI
Products
Marketing?
CRM
Functional
SAP CRM (Functional) Course
SAP CRM (Functional) Training Course
SAP CRM Functional Training Course is a legitimate and dedicated training provided by SLA Consultants India that comes with High-quality in-house SAP CRM (Functional) Training Session along with projects and assignments and other valuable features. The SAP CRM (Functional) Course is specifically designed to meet the current and future requirements of SAP CRM (Functional) and allow the learner to gain relevant skills and knowledge in maintaining a better customer relationship. The intense SAP CRM (Functional) Ttraining also includes advanced topics such as business partners, organizational model, sales and marketing along with Customer Management that would help the participant to become an important asset for the organization.
The SAP CRM Functional Training Course is designed to provide clear insight and depth knowledge to the learner on maintaining a solid relationship with the customer by using the SAP CRM tool. This includes organizing, automating and synchronizing various functionalities that cover customers, business partners, marketing, sales and other operations. The participants will learn functional ability through different scenarios in order to get real hand experience in the field. Job oriented training course will cover Organisational Management, account management, business partners, SAP CRM ecosystem, transaction processing, partner processing, CRM actions and middleware along with many others. Each and every concept of the SAP CRM Functional Training will help you close the distance between you and your ambitious goal. The SAP CRM Functional Training is well supported by our exceptional and highly qualified trainers who will guide you to the success. Using the latest tools and updated course material the learner will learn to become a professional in business management and maintaining a better relationship with the customers using Different techniques. At the end of the SAP CRM Functional Course, the participants will be able to handle queries, develop quotations and prepare sales orders while customizing sales transaction without any difficulties. Anyone who has an interest in becoming customer executive relationship manager, CRM executive or other such profile, then this is the most obvious course they should attend. The SAP CRM Functional Course is specifically targeted towards passed out college students are last year students, however, working professional can also pursue the SAP CRM Functional Course in order to enhance their current skills. Other important features of the SAP CRM Functional Course include projects and assignment, handouts and workshops, real-time training sessions.
Getting SAP Certification in CRM can certainly help your career and give you a kickstart. Learning SAP CRM Functional can allow you to handle all the customer related queries and provide essential solutions, helping your respected organization to improve their reputation and business at the same time. Some of the main reasons why you should learn SAP CRM functional are as follows:
The demand of SAP CRM operator in the current business market is exceedingly high.
Being a very popular job profile, the average salary offered to an SAP CRM operator is also much higher than other job profiles in the similar category.
Being SAP certified would help you gain a competitive edge Over The Other candidates during the interview. The recruiter would certainly give more attention to your resume due to the SAP CRM Functional training you received along with certification.
Learning SAP CRM functional can be beneficial for Aspiring SAP project manager, strategic purchaser, mm consultant, loyalty manager, relationship manager, CRM heads, etc.
Maintaining a strong relationship with the customers is one of the most important aspects of every business whether small or big. Thus, it is one of the most desirable job profiles in the market with an exceptional scope and growth opportunity.
It could also be beneficial for Aspiring Businessman and Entrepreneur who want to open their own business someday.
With so many benefits to offer, no wonder many graduates are pursuing SAP CRM. If you are also one of them then it is highly recommended for you to visit our office in Delhi or Gurgaon and take your first demo class.
Course Duration:
40 – 50 HRS with Highly Skilled Corporate Trainers (
SAP CRM (Functional) Training Course
) for 10 Modules – Weekdays / Weekend
SLA Consultants India – SAP CRM (Functional) Certification Training Delivery Method:
Web / Desktop Base.
Instructor-Led Classroom Sessions.
Presentations/Demonstration/Practicals of concepts.
Handouts/Assignments/Real-time Exposure to work on Clients.
SAP CRM (Functional) Training Programme Modules
SAP CRM (Functional) Training Course
Please find the SAP CRM (Functional) course details.
Duration of Module
| SAP CRM (Functional) Course Module | Course Duration |
| --- | --- |
| SAP CRM (Functional) | 40 – 50 (Hours) |
Batch Timings
| SAP CRM (Functional) Course Schedule | Course Timing |
| --- | --- |
| Monday to Friday | 8:00 AM – 10:00 AM |
| Monday to Friday | 10:00 AM – 12:00 PM |
| Monday to Friday | 2:00 PM – 4:00 PM |
| Monday to Friday | 4:00 PM – 6:00 PM |
| Saturday/Sunday | 8:00 | 12:00 | 2:00 | 4:00 |
| Sunday | 8:00 AM – 10:00 AM |
| Sunday | 10:00 AM – 12:00 PM |
| Sunday | 2:00 PM – 4:00 PM |
| Sunday | 4:00 PM – 6:00 PM |
Download SAP CRM (Functional) Course Brochure