SAP BO Course ▷ NY 2022 Offer ▷ Free Advanced Excel SQL ▷ Online/Offline Certification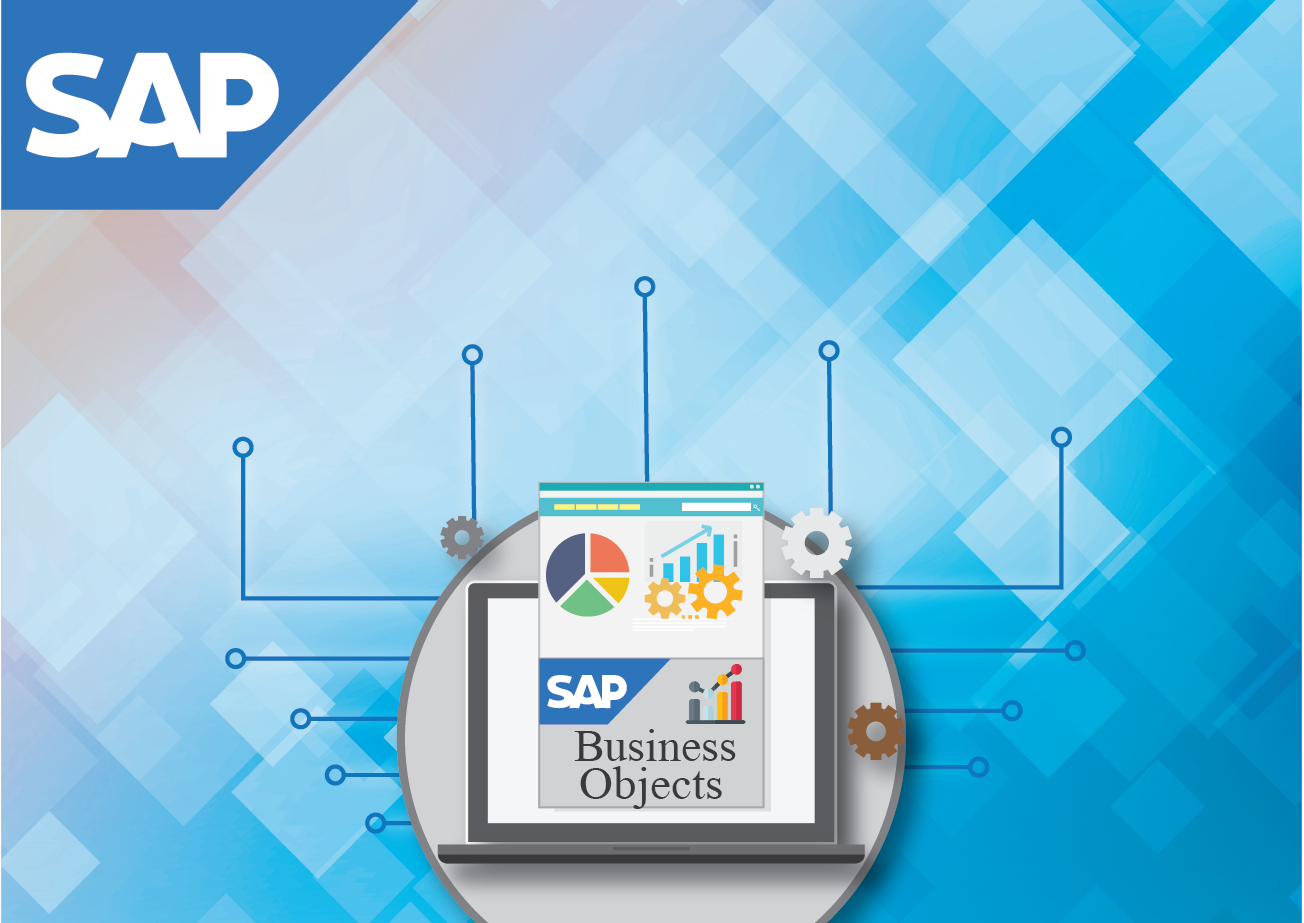 BO
SAP BO Training Course in Delhi
Business Intelligence
Reports 4.2
BI Launch Pad
Life Cycle
Management
Dashboards
BO Universe
Database in SAP BO
Data Warehousing
Performance Tuning
Techniques
Additional Reporting
Applications
Error Handling
Techniques
Project
Explanation
Requirements
of BO
SAP Business Objects Training Course is a dedicated training course provided by SLA consultants India in Delhi NCR, &NoidaGurgaon/Gurugram two candidates who want to master the business process and business intelligence. The SAP BO Course will give you flexible and scalable knowledge on the key business process along with business intelligence tool allow you to become a professional business analyst and data manager. The Short-term Job-oriented SAP BO Course consists of various industry-relevant topics such as SAP BO architecture, data warehousing, data source theories, report creation, Information Design Tool and web intelligence. The courses targeted towards graduate and college students along with current working professionals in order to enhance and master their business process skills.
SAP Business Objects Training Course will help you become aware of developing a component-based view of business processes and master the skills of Business Intelligence. Anyone who wants to become a business manager or desire to open their own business wood extremely benefit from attending this SAP BO Course. There are several advanced topics that will be covered in this Short-term SAP BO Course that includes database concept, life-cycle management, Business Objects Universe, business intelligence reports, Ad Hoc reports, performance tuning techniques, error handling methods, dashboard, analyze and design studio, and web intelligence. By attending the SAP BO Course from SLA Consultants India in Delhi NCR, Noida & Gurgaon/Gurugram, you will be able to view, sort and analyze business intelligence data, deploy business object web intelligence, master reporting and analysis using Universe designer, develop tables reports and charts and transfer data from one source to another. It will also help you gain decision-making skills along with sharing relevant information with others and visualize the data.
All the concepts of the SAP BO Course will be taught by industry standard and corporate trainers with years of experience. Using the latest course material and tools the trainers will give you hands-on expertise and in-depth comprehension about business intelligence and Business Objects. Projects and assignments related to the topic will be provided to the learner in order to test their learning skills. Other major features of the SAP BO course include Real-time SAP BO Training under expert supervision, exceptional admin support and learning environment. The prerequisites for the SAP BO Course is to have a graduate degree in business, however, last year college students can also pursue the SAP BO Course.
Any candidate who has an interest in business functions must choose SAP Business Objects Training Course in order to achieve their career goals. SAP certification in the business object and business intelligence would help the candidate to gain both Momentum and comprehension along with real-time expertise. Below are provided with some necessary reasons on why you should learn SAP BO.
The Global Business Intelligence and analytics industry has reached 16.9 million dollars in the year 2016 and is expected to grow even more in the upcoming years.
The average salary of an SAP business object and business intelligence analyst can exceed over $94,000 per annum.
Anyone who wishes to become a Business Analyst, professional in business intelligence, administrator data warehouse specialist or ETL and SQL developer must learn SAP business object.
Learning SAP business object can be beneficial for Aspiring entrepreneurs and businessman. It could allow them to make necessary decisions and gather relevant data along with saving a lot of money.
Having SAP Certification in the business object would make you a suitable candidate for the job profile where the recruiter will give you more attention than other competitors.
Many high profiles and multinational companies such as Cisco, Sony, Genpact, Cognizant, Saint Gobain and erection use SAP business object in order to analyze and manage a large amount of data. The job security and job scope in the field are extremely good and is expected to grow further in upcoming years.
If you have made up your mind to pursue SAP Business Objects Training Course, then SLA consultants India will give you the right platform to start your career in the positive direction. In order to learn more about the course please visit our office in Delhi NCR, & Gurgaon/Gurugram.
Course Duration:
40 – 50 HRS with Highly Skilled Corporate Trainers (
SAP BO Training Course
) for 14 Modules – Weekdays / Weekend
SLA Consultants India – SAP BO Certification Training Delivery Method:
Web / Desktop Base.
Instructor-Led Classroom Sessions.
Presentations/Demonstration/Practicals of concepts.
Handouts/Assignments/Real-time Exposure to work on Clients.
SAP Business Objects Training Programme Modules
SAP BO Training Course
Please find the SAP BO course details.
Duration of Module
| SAP BO Course Module | SAP BO Course Duration |
| --- | --- |
| SAP BO | 40 – 50 (Hours) |
Batch Timings
| SAP BO Course Schedule | SAP BO Course Timing |
| --- | --- |
| Monday to Friday | 8:00 AM – 10:00 AM |
| Monday to Friday | 10:00 AM – 12:00 PM |
| Monday to Friday | 2:00 PM – 4:00 PM |
| Monday to Friday | 4:00 PM – 6:00 PM |
| Saturday/Sunday | 8:00 | 12:00 | 2:00 | 4:00 |
| Sunday | 8:00 AM – 10:00 AM |
| Sunday | 10:00 AM – 12:00 PM |
| Sunday | 2:00 PM – 4:00 PM |
| Sunday | 4:00 PM – 6:00 PM |
Download SAP BO Course Brochure