Automation Anywhere Certification Course ▷Best RPA Training ▷ 100% Job ▷Free Python/PowerBI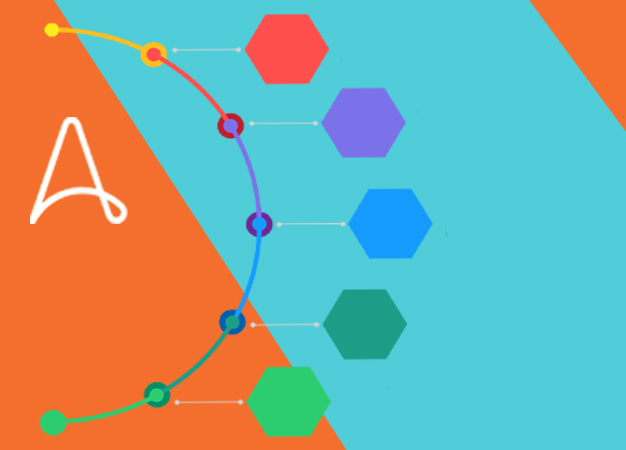 RPA-Automation Anywhere
Training Course in Delhi,
Noida & Gurgaon
Process
Facilitation
Defect
Tracking
Test
Automation
Process
Improvement
Process
Compliance
Introduction
Architecture
Automation Anywhere
Dashboard and Task Editor
Type of Bots
Task Bots and Recordings
Types of Automation
Commands
Advanced Features of 10.X
Control Room
Other Features
Plug-In and Settings
Automation Anywhere Certification Free Demo
RPA-Automation Anywhere Training Course
RPA Automation Anywhere is a specialized technique in RPA that is designed to help organizations automate various business processes developed by humans in order to facilitate various functions such as Customer Management, communication, data manipulation, responses and others. The Automation Anywhere Training in Delhi NCR, Noida & Gurgaon/Gurugram provided by SLA Consultants India will help the candidates to learn automating end to end business processes that are currently used at business Enterprises.
RPA-Automation Anywhere is a robotic based automation process that use innovative and latest technology in order to design functions developed by human logic to perform their work automatically. It is used to develop robotic automation software which provide flexibility and simplify the business operations of organizations. It allows the company to avoid human mistakes on a regular basis and save a lot of time and effort along with reducing the total budget of a project. If you want to pursue a career in Robotic Process Automation, then we suggest you to join our RPA Automation Anywhere Training Course in Delhi NCR, Noida & Gurgaon/Gurugram which is designed to give industry relevant and in depth comprehension on the tool and Robotic Process Automation. The RPA-Automation Anywhere Course is dedicated to help the applicants acquire promising job opportunities after completion and give them a strong career ahead. It consists of 10 different modules where the candidates will receive knowledge on RPA-Automation Anywhere architecture, dashboard and task editor, types of bots and recording, automation types and commands, advanced features, control room and other exceptional features to help you develop automation tools using robots. This Short-Term Job-oriented RPA-Automation Anywhere Course can easily be completed within 1 months and is targeted towards both fresher and working professionals. Our team of highly qualified and experienced trainers will help you develop essential skills in Robotic Process Automation and Automation Anywhere and utilizing robots and bots with ease. By pursuing RPA Automation Anywhere Training in Delhi NCR from SLA Consultants India, you will also get many additional and innovative benefits which include Real-time RPA-Automation Anywhere Training under expert guidance, lifetime access to our support, wide admin support, latest and Job-oriented curriculum, workshops and handouts, projects and assignments. Anyone with a graduation degree in IT field can pursue the Automation Anywhere Training in Delhi NCR, Noida & Gurgaon/Gurugram. After the Automation Anywhere Training Course you won't find any difficulty in pursuing a successful career in the RPA field and you can acquire various roles and designations with Rapid growth and development. To know more about the Automation Anywhere course or our Institute, you can visit our official website simply step in an hour office in Delhi NCR, Noida & Gurgaon/Gurugram.
The business industry is moving rapidly towards RPA tools due to exceptional benefits it offers to them which include high revenue and profit, less work force and budget along with accuracy and fast operation. This is the main reason more and more business organizations are looking for highly skilled and experienced Robotic Process Automation candidates who are skilled in RPA-Automation Anywhere technique that could allow them to automate various business processes. Since this is a new innovation in automation industry, which is making its way in the business industry very quickly, there are various benefits associated with learning RPA Automation Anywhere which are as follows:
You will be able to pursue a career in finance, BPO, banking, retails and many other industries.
Learning Automation Anywhere is highly beneficial for business intelligence professional, digital marketers, programmers and other IT related designations.
The average salary for automation anywhere developer starts from 5 lakh per annum in India.
Many MNC companies utilize RPA Automation Anywhere techniques such as Genpact, Google, Accenture and HCL.
It can be useful for aspiring business owners who can develop their ideas, focus and efforts into a business process resulting in success of the business.
The growth opportunities in RPA in current business market is quite exceptional and continuously growing.
You can also pursue various designations at business industries which include business analyst, customer support, it professional, etc.
As per the statistics more than 5 million jobs will be available by 2020 in Robotics industry in India.
Course Duration:
35 HRS with Highly Skilled Corporate Trainers
RPA – Automation Anywhere Training Course
) for Modules – Weekdays / Weekend
SLA Consultants India – Automation Anywhere Certification Training Delivery Method:
Web / Desktop Base.
Instructor-Led Classroom Sessions.
Presentations/Demonstration/Practicals of concepts.
Handouts/Assignments/Real-time Exposure to work on Clients.
RPA-Automation Anywhere Programme Modules
RPA – Automation Anywhere Training Course