SAP FICO Certification ▷SAP S/4 Hana Course ▷100% Job upto 6 LPA, SLA Institute Delhi NCR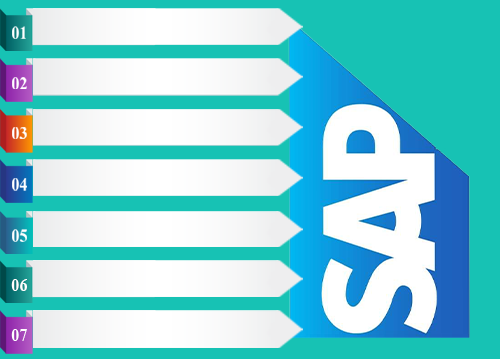 Financial Accounting Basic Settings
Accounts Payable
Accounts Receivable
Asset Accounting
New General Ledger Accounting
Product Costing
Integration
FICO
SAP FICO Training Course
in Gurgaon/Gurugram
SAP Simple Finance Course ▷ Free Demo
SAP Simple Finance Training Course
SAP Simple Finance, also known as SAP S4 HANA Finance, is an important module in the SAP Finance and Accounting Training which is utilized for performing financial operations along with Accounting in real time and development reports with the help of Business Intelligence tools. SAP Simple finance is extremely useful for analyzing financial conditions of the company within the market and allow the user to perform various finance and Accounting Management processes which would support business operations effectively. It is touted as one of the best financial applications in the SAP ERP platform which consists of a number of Financial Management functions along with cloud based functionalities which is extremely pervasive in the current IT industry. Some of the major Areas where SAP Simple Finance is useful include Financial Planning and Analysis, Treasury and Financial Risk Management, Accounting and Financial close, enterprise science management along with collaborative finance operations. The SAP Simple Finance offers an extremely user-friendly interface which can be personalized and offer consistent User experience across every application and device such as desktop, mobile and tablet. Acquiring skills in SAP S4 HANA Finance would be extremely beneficial for anyone looking to pursue a Career in Finance and Accounting. It would give them competitive edge and make them perform all the Financial and Accounting operations efficiently. In order to learn SAP Simple Finance, one should consider attending SAP Simple Finance Training in Delhi NCR provided by SLA Consultants India who deliver job oriented and industry relevant skills in the application and make the candidate a professional within a short span of time. The SAP Simple Finance Training covers a wide range of concepts in SAP Simple Finance and is targeted towards college freshers and beginners who want to enter into the finance field along with working professionals who are willing to improve their expertise and skill level in Finance and Accounting. The major objective of SAP Simple Finance Training in Delhi NCR is to provide a better understanding of the architecture of SAP S4 HANA financial components, configuring and using functions of SAP Simple Finance, utilizing standard SAP Applications along with SAP Central finance deployment technique. The SAP Simple Finance Certification Training will allow the participant to explore all the critical functions and elements of application and perform cash management, profitability analysis, and other important business functions to help in business planning in the field of finance. At SLA Consultants India, participants will receive Simple Finance Training from expert trainers who are highly qualified and consist over 10 to 15 years of experience in the finance field. There is no pre requirement in order to attend SAP Simple Finance Training in Delhi NCR except having a graduation degree in the finance field, MBA Graduation would be preferred along with some knowledge of financial operations.
SAP Simple Finance Training Delhi NCR is a specialized training program which is designed by industry experts in order to fulfill all the current financial requirements business industry. After completing the SAP Simple Finance Certification Training, will be able to perform all the job responsibilities of an SAP Finance professional which include developing common view financial and operational data along with delivering a flexible and easy consumable report. They will be able to automate financial processes and evaluate the financial implications of the business in real time. The SAP Simple Finance Training will help the participant grass advance knowledge in all the elements of SAP Finance which include for Financial Accounting configuration, Master Data, document control, posting control, Financial document clearing, Automatic Payments, Special General Ledger transactions, Parking Documents, table and receivables, Financial Statement, Asset Accounting organisation structure, Periodic Processing and valuation and much more. They will be able to perform cash management, integrated Business Planning for finance, Customize General Ledger and Asset Accounting, Perform Data Migration, etc. The SAP Simple Finance Course structure is highly updated and covers all the necessary topics in SAP S4 HANA module and allow trainees to attain in depth expertise and knowledge in fundamentals of SAP Simple Finance and Predictive Analytics. They also gain a better understanding of the impact and Scope of Finance add-on and configure S4 HANA system along with Migration of SAP Finance add-ons and understanding their immediate impact. Our expert trainers conduct Real Time Practical Training in SAP Simple Finance with the help of live projects and assignments to provide hands on experience and working knowledge in performing business processes using SAP S4 HANA system. Furthermore, workshops and handouts are also conducted to provide them an essential understanding of the system along with clearing any doubt they have quickly. The SAP Simple Finance Course is highly beneficial for aspiring application consultant, SAP HANA consultant, SAP FICO consultant, project manager, support Consultant and Chartered Accountants.
It will enable the applicants to easily integrate SAP S4 HANA Simple Finance with Business Networks, implement Business Planning and Real-Time consolidation, simplify Outlook and utilize Production Planning along with extended warehouse management, and support the entire Financial Planning Life Cycle which includes development, reporting and updating. They will also allow their respected organization to develop ad-hoc simulations of company changes directly in the ERP system. SLA Consultants India understands the importance of SAP Simple Finance in the current business market along with its scope in the future. Therefore, we have designed this exclusive and result oriented SAP Simple Finance Practical Training Course in Delhi NCR which will not only offer the necessary knowledge and comprehension in the field but also deliver job placement assistance to each participant upon successful completion of the SAP Simple Finance Training Course. We are dedicated to helping each student lead a successful career in the finance field, and thus, we provide Interview preparation along with personality development training to the participant and send them to our associated organizations for job interviews until they are selected. We just do not stop there and also give them valid Certification in SAP Simple Finance which will be highlighted in the resume, giving their candidature more weight and attract the attention of the recruiters over other candidates during recruitment process.
SAP Simple Finance helps the business organization to save their perspective related to money and operational information, allowing them to assess their budget test for the Expectations and objectives of the organization. It is touted as one of the most popular and advanced Finance Tool companies utilize all over the world due to the enormous benefits associated with it. This is also the main reason why students in the Finance field are also Learning SAP Simple Finance so that they can ease of their path to lead a successful career in the Finance field. Below are given some thought provoking reasons on why you should also learn SAP Simple Finance after graduation in Finance.
SAP Simple Finance or SAP S4 HANA system is a very powerful module in SAP ERP system which is integrated with different other SAP module status SAP Accounting, SAP Cash Management, SAP Integrated Business Planning for finance, etc. And hence, acquiring skills in SAP Simple Finance will make an individual a complete professional in the field of finance who can perform Accounting, Cash Management along with business planning and contribute effortlessly to their respective organization.
There is a huge requirement for SAP professionals in the Indian market along with overseas market as it is quite saturated and competitive due to the reason that businesses all over the world are beginning to understand its benefits for the long term. There are multiple job opportunities available in SAP solutions in the IT field which you can enjoy after learning SAP Simple Finance.
In spite of the huge demand for SAP personals in the market, there are quite fewer professionals available to fill the gap. This is due to the reason that SAP is relatively a new field which very few people are aware of. However, in the last couple of years, its utilization along with demand has increased dramatically.
SAP Consultant is considered one of the highest paying jobs in India due to their level of expertise required along with the benefit it offers to the organization. An average salary of a SAP Consultants in India is around 6 lakh per annum as of 2018 which is expected to increase significantly in the upcoming years.
According to many research studies, as of 2018, SAP HANA alone generated a whopping revenue of 7 billion dollars for the SAP partners and in the future the numbers are expected to increase by 20 billion in 2020. This shows the amount of job growth opportunities which one can enjoy in future after acquiring skills in SAP Simple Finance.
These are only a few of the benefits associated with learning SAP Simple Finance and becoming a SAP Consultant in the future. It is important to understand that more and more companies are purchasing SAP S4 HANA and implementing it in their business environment to increase the revenue and productivity. Therefore, one should take advantage of this opportunity and take their career to new levels by attending SAP Simple Finance Training in Delhi NCR. If you have any more questions or queries regarding the SAP Simple Finance Course at our SAP Simple Finance Training Institute in Delhi, Gurgaon or Noida for give us a call.
Course Duration: 40 HRS with Highly Skilled Corporate Trainers
SAP S/4 HANA Simple Finance Training Course for Modules – Weekdays / Weekend
S4 HANA Training Process
Training Material
Question and Answer for each chapter
Real life sconario discussion
Real HANA system for Training and Practice
SLA Consultants India – SAP S/4 HANA Simple Finance Certification Training Delivery Method:
Web / Desktop Base.
Instructor-Led Classroom Sessions.
Presentations/Demonstration/Practicals of concepts.
Handouts/Assignments/Real-time Exposure to work on Clients.
SAP Simple Finance Programme Modules
SAP Simple Finance Training Course