iOS App Development Course ▷ Become iOS Developer in 60 Days ▷ Live Projects Only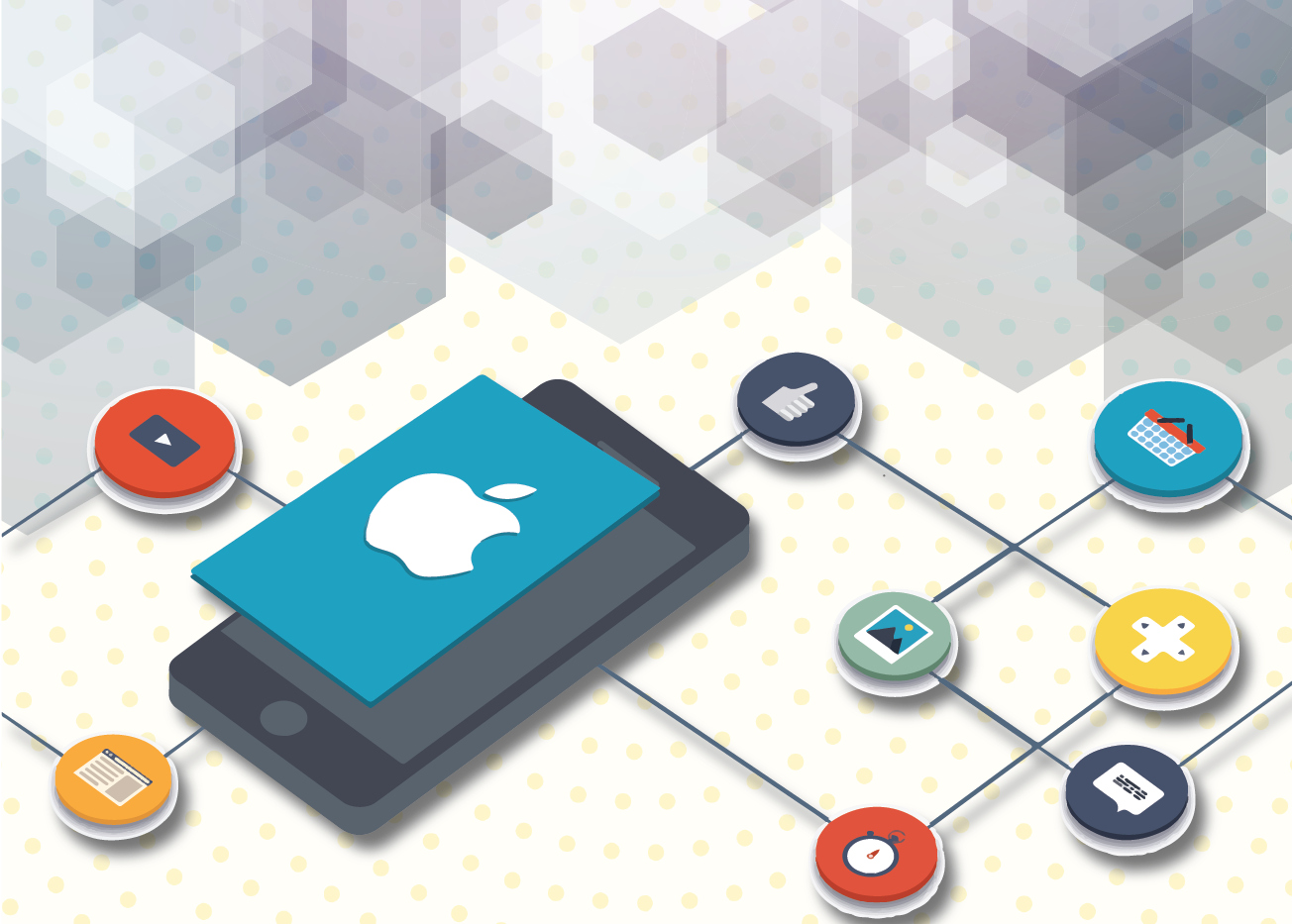 iOS Apps Developer Training in Delhi
Data Types & Object Creation
Common Foundation Classes
Custom Classes
Memory Management
Camera, Bluetooth wifi samples
iOS Certification Training Course
iPhone/iOS App Development Training Course
iOS is a mobile operating system developed by Apple and used in iPhone, iPad and iPod. It is one of the most widely used operating systems in the world as millions of people use Apple products and mobile devices. And since iOS has such a tremendous audience, many business organizations all over the world are targeting iOS users by developing IOS applications of their products and services. And for that reason, there is a huge demand for skilled professionals who can develop iOS applications with full efficiency and rapidly. If you are also looking to become an iOS app developer, then you better attend a quality and the latest iPhone/iOS Training Course from the reputed iPhone/iOS Training Institute. SLA Consultants India offers the finest Training in iOS App Development in Delhi NCR, Noida & region who provide intense and rigorous training which helps them to become a professional in a matter of months.
SLA Consultants India has designed this exceptional course by keeping in mind the current requirements of business enterprises in order to develop their applications on iOS platform. The iPhone/iOS Course will help the candidates to become an iOS app developer from scratch by giving them an introduction to the iOS operating system and its basic and advanced features. This includes data classes and object relation, custom classes, Management concept, controllers and making connections, iPad layout and views, handling user inputs and localisation, notification, camera, Bluetooth and other media framework along with device provisioning and distribution. All these sections will be taught by distinct and highly qualified instructors with over 10 years of experience. During the iPhone/iOS Course, the participant will learn how to create iOS mobile application quickly and effectively. They will learn how to download and install SDK, set up Xcode, grasp the knowledge of objective C topics and manage Application data.
The iPhone/iOS Training Course is targeted to business owners and aspiring developers who wish to enhance their iOS programming skills. however, product manager, marketers, designers on startup founders can also benefit from this iPhone/iOS Course greatly. After the registration, the students will receive industry-focused training, real time working on clients' projects and assignments, lab session under expert supervision, latest and job oriented iPhone/iOS Course material and 100% job placement assistance after the completion of the iPhone/iOS Training Course. We aim at teaching everyone how to build iOS applications and acquire a decent job opportunity in any reputed industry for the same profile, although the candidate must be a graduate in any stream to attend the iPhone/iOS Training Course in Delhi NCR, Noida & .
iOS is a hugely popular mobile operating system in the world. Millions of users all over the world are using mobile devices with iOS platform and thus, it is also one of the widest areas to target audience. Below mentioned some important reasons why you should we learn iOS programming and app development.
Apple devices are becoming more and more popular among people due to its flexible performance and value. So, it is needless to say that iOS App Development has a great scope in the market, which will increase drastically in upcoming years.
Since iOS has a great reach of people Enterprises are constantly looking for professional iOS app developers to build applications for their businesses.
An iOS app developer and a significantly higher amount than any other web and mobile based application developer.
You can learn iOS app development within a matter of months, if you have prior knowledge of programming and web development.
Learning iOS programming can be very essential for you when you start your own business venture. It will help you design and maintain iOS app for your business without hiring a professional, which would save you money.
So if you are also willing to learn iOS programming and app development then registered yourself to our quality and reliable iOS training course as soon as possible. If you have any queries that you want to resolve then give us a call or simply visit our Training Institute in Delhi NCR, Noida & .
Course Duration:
45 – 50 HRS with Highly Skilled Corporate Trainers (iOS App Training) Modules + Live Projects – Weekdays / Weekend
SLA Consultants India – iOS App Certification Training & Delivery Method:
Web / Desktop Base.
Instructor-Led Classroom Sessions.
Presentations/Demonstration/Practicals of concepts.
Handouts/Assignments/Real-time Exposure to work on Clients.
iPhone/iOS Training Programme Modules
iOS Certification Training Course
iOS Training Course
Introduction to iOS Development
Introducing iOS
iOS SDK
Xcode
Interface Builder
iOS APIs
The iOS Simulato
Objective-C: Basic Data Types and Object Creation
The Main Function
NSString Literal & NSLog and Dlog statements
Primitive Data Types
Foundation Classes Overview
Object Creation & Messaging Overview
Object Creation: alloc / init/new
bject Creation: Factory Methods
Objective-C: Common Foundation Classes
Difference between mutable and immutable objects
Strings: NSString & NSMutableString
Collections: Arrays, Dictionaries, Sets and Literals
Wrappers: NSNumber
Difference between shallow copy and Deep copy
JSON
Objective-C: Custom Classes
Custom Class Overview
Header Files
Import and the @class Directive
Inheritance and NSObject
Method Declarations
Implementation Files
Method Definitions
Self and Super
Automatic Reference Counting (ARC)
Properties
Overriding NSObject Methods
Access Control
KVC Pattern
KVO Pattern
Difference between nil and Nil
Difference between nil and [unbundle mainbudle]
Memory Management Concepts (ARC and Non ARC) Sample iOS Basics – Sample Project Creation and understanding existing Apps
Architecture of an App (The Main Run Loop)
Creating a Project
UIApplication and the App Delegate
UIKit Framework: Views and Controls
Storyboards and Scenes
Build Actions (Run, Test, Profile, Analyze, Archive)
Debugging & Profiling
Frameworks
E-Commerce app work through
Categories and Protocols
Assignment on creating categories and custom protocols
thread concept in objective c
View Controllers: Connections and Flow
View Controller Overview
Life Cycle Methods
Storyboard Segues and Unwind Segues
Programmatic Segues
IB Outlet and IB Outlet Collection
IB Action
View Controllers: Common Controllers
Navigation Controllers
Tab Bar Controllers
Objective-C: Protocols
Table View Controllers: Static
Table View: Pull to Refresh (UIRefreshControl)
Table View Controllers: Prototype
iPad Layouts
Universal Apps & Multiple Targets
Split View Controllers
Popovers
Views
Image Views
Web Views
Map Views
Autolayout
Device Rotation
Interface Builder Constraints
NS Layout Constraints
Handling User Input
Alert Views
Text Fields & Views, Keyboards, and "First Responders"
Objective-C: Selectors
Gestures (Pinch, Pan, Swipe, etc.)
Localization
Notifications: Local and Push notifications
Size classes Usage
Network and Server communication
Assignments: GCD, NSOperations and Blocks
Camera , Bluetooth wifi related samples
Media Frameworks : Audio and Video Sample app
Paypal integration and push notifications XCTestCases -iOS TDD
Assignments: Set up XCTestcase Framework
Writing Unit Test cases for Login
Mock Objects creation and Unit test cases writing
Business logics in LoginScreen with XC test case
Performance Test with XC test case
Instruments
Xcode instrumentation and other (memory, profiling, code Coverage Tool provided by Xcode7)
Device Provisioning & Distribution
Digital Signatures and Assets
Development Build: Deploying to Your Own Device
Overview of the Provisioning Portal
Development and Distribution Certificates
Approved Devices
App IDs
Provisioning Profiles
Targets, Configurations, and Schemes
Ad Hoc Build: Archiving and Distributing
Public Build: iTunes App Store
Please find the iPhone/iOS Training course details.
Kindly call us @ 9350319190 for iPhone/iOS Training course details!
Duration of Module
| iPhone/iOS Course Module | Course Duration |
| --- | --- |
| iOS Training Course | 45 – 50 Hours |
Batch Timings
| iPhone/iOS Course Schedule | Course Timing |
| --- | --- |
| Monday to Friday | 8:00 AM – 10:00 AM |
| Monday to Friday | 10:00 AM – 12:00 PM |
| Monday to Friday | 2:00 PM – 4:00 PM |
| Monday to Friday | 4:00 PM – 6:00 PM |
| Saturday/Sunday | 8:00 | 12:00 | 2:00 | 4:00 |
| Sunday | 8:00 AM – 10:00 AM |
| Sunday | 10:00 AM – 12:00 PM |
| Sunday | 2:00 PM – 4:00 PM |
| Sunday | 4:00 PM – 6:00 PM |
Download Brochure