Oracle PL/SQL Course ▷ Online/Offline Certification ▷ 100% Job Suppot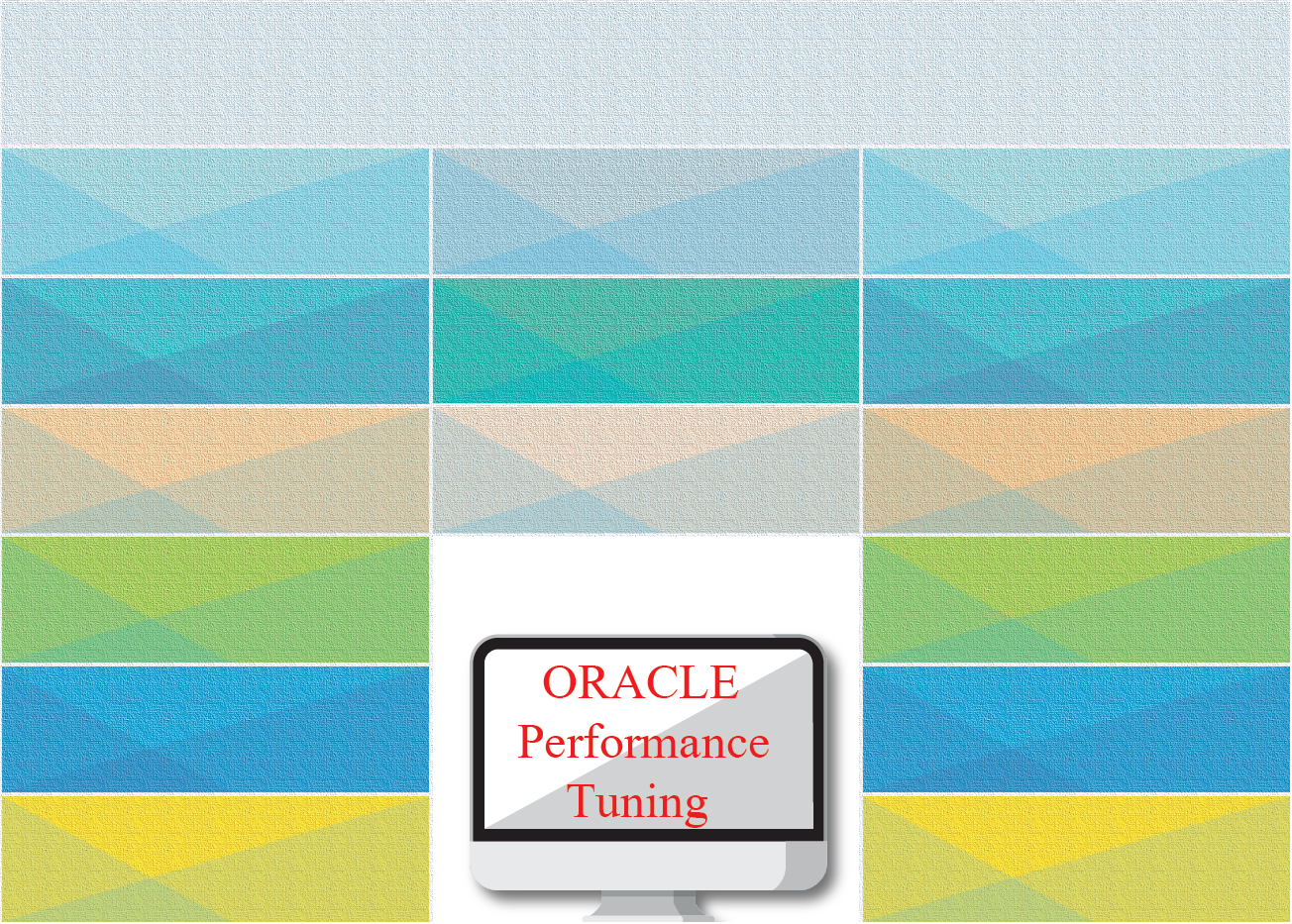 Oracle Performance Tuning Training in Delhi
Design &
Developing
Performance
Improvement Method
Configuring
database
Automatic Performance
Statistics
Memory
Configuration
I/O Configuration
Design
Understanding
Operating System
Resource
Instant Tuning
Tuning Network
SQL Tuning
Automatic
SQL Tuning
Query Optimizer
Tuning
Managing Optimizer
Statistics
Indexes & Cluster
Using Plan Stability
Oracle Performance Tuning Training Course
Oracle Performance Tuning Training Course
Oracle Performance Tuning is extremely important to perform to ensure flexibility and make small adjustment which can increase the performance of Oracle Database. Through performance tuning which tune application analysis, implementation and design, Oracle Database will meet the needs and requirements of the user. Oracle Database is a relational Database Management system which is Highly Effective and popular among the business organisations due to its flexibility and features and in order to enhance the performance of data analysis, response time, wait time and system throughput. To learn Oracle Performance Tuning, you should attend Oracle Performance Tuning Training in Delhi NCR given by SLA Consultants India which is a prominent and accredited Oracle Performance Tuning Training Institute in Delhi NCR. The Oracle Performance Tuning Certification Program is well crafted by industry experts which will provide you a better understanding on how to find tune Oracle database in real time. Industrial element methodologies will be taught to the attendees on performance tuning in great detail. Oracle Performance Tuning is a wide concept which will be presented along with Oracle architecture to give in-depth information and become a professional in a short span of time. The Oracle Performance Tuning Certification Program in Delhi NCR, Noida & Gurgaon/Gurugram will benefit both fresher graduates and working professionals who wants to make a career in Database Management and Performance Tuning. The Oracle Performance Tuning Training Course is designed and presented in a systematic manner by corporate professionals which allow the participants to acquire extensive Oracle performance tuning skills quickly. We provide Oracle Performance Tuning Real-time Training Course with practical examples allowing the participants become a job ready professional. Therefore, we recommend you to give the Oracle Performance Tuning Training Course a chance and you will not be regretted.
Oracle Performance Tuning Training is a comprehensive program that provides clear insight on performance tuning and resolve various performance issues with Oracle database. The participants will get to know various places to check for performance issues and approach them effectively. The Oracle Performance Tuning Certification Course provided by SLA Consultants India is highly suitable for database administrators, support engineers, database Architects, and Technical consultant and the only prerequisite to join the Oracle Performance Tuning Training Program is to have a graduate degree in IT field along with some knowledge of database. The total duration of the Oracle Performance Tuning Training Program is 50 hours which can be completed on both weekdays and weekend basis. All the relevant concepts of Oracle Performance Tuning including designing and development for performance, performance improvement methods, automatic performance statistics and diagnostics, memory configuration and utilisation, input output configuration and design, understanding operating system resources, performance views, tuning networks, SQL tuning, query optimizer, managing Optimizer statistics, indexes and clusters, using plan stability and explain plan along with application testing tools.
At the end of the Oracle Performance Tuning, the participants will be able to use Oracle database tuning methodologies appropriately, use database Advisors to efficiently tune oracle database instance, use variety of tools based on automatic workload repository, diagnosis and tuning common SQL and instance related performance issues, utilise enterprise manager performance related pages to monitor Oracle Database and much more. There are a number of Job Opportunities Available in MNC Organisation for Oracle Performance Tuning which you can target after gaining skills in Oracle performance tuning. Real time projects and assignments based on real life scenarios are provided to the attendees to give them practical experience and knowledge. After completion of the Oracle Performance Tuning Training, the participants are awarded with a valid Certification and 100% Job Placement Assistance to help them with their future career. Therefore attend our extensive and responsive Oracle Performance Tuning Training Program in Delhi NCR, Noida & Gurgaon/Gurugram after graduation to improvise your career.
In order to effectively manage oracle database and perform data analysis, it is necessary to first tune the performance of the database so that better results can be achieved quickly. Performance tuning can help in enhancing the productivity and quality of the analysis which is why business organisations seek professional who can performs performance tuning easily. Some other reasons why an individual should learn Oracle Performance Tuning are as below:
Oracle is the most popular and widely utilised relational database management system used by organisations all over the world and performance tuning can help in better business productivity.
Similar to the exceeding requirements for oracle DBA, the demand for professional performance tuning operators is also huge in the market, which you can target after gaining skills in Oracle Performance Tuning.
By learning Oracle Performance Tuning, one can also pursue various other job opportunities such as Oracle DBA, database architect, database manager, project manager and much more.
A certified and professional performance tuning operator in Oracle earns high income similar to Oracle DBA due to their extensive requirement and importance in the field.
There are tremendous job growth opportunities with Oracle Performance Tuning which can help you take your career to new Heights.
With so many benefits associated with Oracle performance tuning, it is no wonder why Fresher graduate and working professionals are pursuing this field to lead a successful career. If you want to learn Oracle Performance Tuning as well, then please visit our Centre in Delhi NCR, Noida & Gurgaon/Gurugram as soon as possible.
Course Duration:
50 HRS with Highly Skilled Corporate Trainers (Oracle Performance Tuning Training) for Modules – Weekdays / Weekend
SLA Consultants India – Oracle Performance Tuning Certification Training Delivery Method:
Web / Desktop Base.
Instructor-Led Classroom Sessions.
Presentations/Demonstration/Practicals of concepts.
Handouts/Assignments/Real-time Exposure to work on Clients.
Oracle Performance Tuning Programme Modules
Oracle Performance Tuning Training
Please find the Oracle Performance Tuning course details.
Kindly call us @ 9350319190 for Oracle Performance Tuning course details!
Duration of Module
| Oracle Performance Tuning Course Module | Course Duration |
| --- | --- |
| Oracle Performance Tuning | 50 Hours |
Batch Timings
| Oracle Performance Schedule | Course Timing |
| --- | --- |
| Monday to Friday | 8:00 AM – 10:00 AM |
| Monday to Friday | 10:00 AM – 12:00 PM |
| Monday to Friday | 2:00 PM – 4:00 PM |
| Monday to Friday | 4:00 PM – 6:00 PM |
| Saturday/Sunday | 8:00 | 12:00 | 2:00 | 4:00 |
| Sunday | 8:00 AM – 10:00 AM |
| Sunday | 10:00 AM – 12:00 PM |
| Sunday | 2:00 PM – 4:00 PM |
| Sunday | 4:00 PM – 6:00 PM |