Pre-Sales and Bid Management at Delhi, Gurgaon & Noida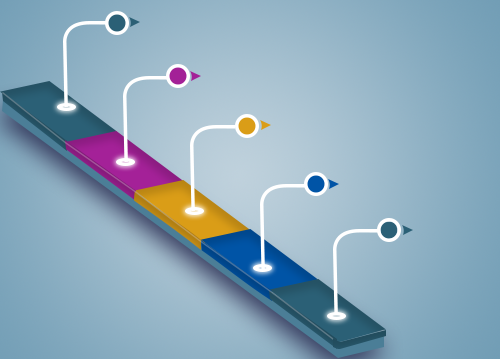 Pre-Sales
Bid Management
Proposal Writing
C-Level Meeting
Consulting
Pre-Sales & Bid Management Training
Certification Programme for
Professional Pre-Sales &
Bidding Management
Pre Sales & Bid Management Course
Pre-Sales and Bid Management Training Course
Pre-Sales and Bid Management are two important terms for sales department for any business enterprise. Pre-Sales refers to the actions taken to carry out the customers before the product or services are manufactured while bid management refers to making necessary arrangements in response to the Request for Proposals (RFPs) made by customers during pre-sales. Both allow the sales department of the company the product is highlighted and well promoted in front of the customers so when it is released, it can enjoy outstanding sales. Without Pre-Sale sand Bid Management, the company cannot achieve the kind of sales they expect or predict. And that is the reason sales agencies are constantly looking for professional Pre-Sales executives and Bid Managers. If you have the skills of interacting with customers and manage the bids of prospective clients, then you should pursue Pre-Sales and Bid Management Training Course from SLA consultants India in Delhi NCR, Noida & Gurgaon/Gurugram. We have been providing the right platform for all those aspiring sales executives to lead a successful career with our unmatched and profound syllabus and respected faculty.
The Pre-Sales and Bid Management Course will offer the participants with overview of Pre-Sales and Bid Management, understanding the importance of RFP, contracting compliance services, learning researching tools, preparing pre-bid questions, case discussions, time management and identifying stakeholders, the bidding process, Bid Planning and Management, designing the accurate bid template, writing bid content, and much more. This Job-oriented Short-term Course will increase your marketing understanding and provide you skills that would help the company to increase the willingness of the product and the services. The participants will be able to prepare solutions, manage proposals, provide product demonstrations, develop marketing documents, identify problems, assist the marketing department, outsourcing, etc.
By SLA Consultants India, the candidates are provided with the best of technology and guided by certified teachers who possess immense experience in the field of sales. The Pre-Sales and Bid Management Course is eligible for any individual who wish to learn the tips and tricks of sales, however, having a graduation degree is a must. We offer the latest and up to date course material to help the candidates learn the current requirements and techniques of Sales Market and Bid Management. They are also offered to work on real time clients' projects to acquire the understanding of the challenges they will face. Some other major inclusions of the Pre-Sales and Bid Management Training are instructor led classroom, online tutorials, hands-on expertise and 100% Job Placement Assistance after Course Completion.
No business could survive well in the market if their sales department is not up to the mark. They are responsible for letting the world know about their upcoming product even before its production launch. They are responsible for promoting the product, manage the finances, talk to customers and provide after sales services. All this allows the company to make a strong bond between the company and the customers. This is why Pre-sales and Bid Management is so vital for any business enterprise and surely it offers a lot of benefit to the learner as well, which are as follows:
There is a huge scope of pre-sales executives and bid managers or bid coordinators in the current market, and learning Pre-Sales and bid management can prove to be a turning point in your career if you attend a reputed institute and acquire the needed skills.
The learner will be able to understand and perform all the sales related process well, which includes working closely with the sales team and development managers, identifying the customer's requirements, resolving the issues of customers, understanding the RFT, deciding timelines, quality control, copywriting, etc.
The salary offered to professional Pre-sales executive and bid managers are quite high and the incentives associated are also big.
The candidate will be able to improve the sales of their company and contribute more in a short period of time.
Business owners can also benefit from learning pre-sales and big management as it would give them a fair amount of idea on how to increase the chances of sales of the new product.
You can also enjoy job security as the demand for Pre-sales and Bid managers are becoming more and more available.
If you still have any doubts, then you can either search it yourself or let us give you the best insight of market condition for Pre-sales and Bid Management. You can give us a call or simply visit our office in Noida & Gurgaon/Gurugram. And if you have already made up your mind to pursue the course, then don't waste more of your time and attend this highly sought after training course ASAP.
Course Duration:
35-45 HRS with Highly Skilled Corporate Trainers Pre – Sales and Bid Management Training – Weekdays / Weekend
SLA Consultants India – (Pre – Sales and Bid Management) Certification Training Delivery Method:
Web / Desktop Base.
Instructor-Led Classroom Sessions.
Presentations/Demonstration/Practicals of concepts.
Handouts/Assignments/Real-time Exposure to work on Clients.
Pre-Sales and Bid Management Programme Modules
Pre Sales And Bid Management Training
Please find the Pre-Sales and Bid Management course details.
Duration of Module
Pre-Sales and Bid Management Course Module
Pre-Sales and Bid Management Course Duration
Pre Sales And Bid Management
30 – 35 (Hours)
Batch Timings
| Pre-Sales and Bid Management Course Schedule | Pre-Sales and Bid Management Batch Timing |
| --- | --- |
| Monday to Friday | 8:00 AM – 10:00 AM |
| Monday to Friday | 10:00 AM – 12:00 PM |
| Monday to Friday | 2:00 PM – 4:00 PM |
| Monday to Friday | 4:00 PM – 6:00 PM |
| Saturday/Sunday | 8:00 | 12:00 | 2:00 | 4:00 |
| Sunday | 8:00 AM – 10:00 AM |
| Sunday | 10:00 AM – 12:00 PM |
| Sunday | 2:00 PM – 4:00 PM |
| Sunday | 4:00 PM – 6:00 PM |
Download Pre-Sales and Bid Management Brochure