MIS Course with Project, 100%MNC Job upto 60K, Free R, Python, Alteryx, SLA Institute, Delhi NCR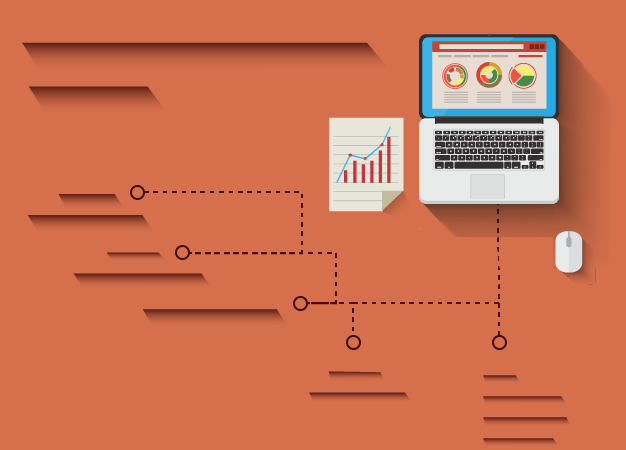 Advanced MIS Analyst Training in Delhi,
Noida & Gurgaon
Basic &
Advanced Excel
VBA/Macros
& Dashboard
MS Access & SQL
Tableau
MS Power BI
RPA
Blue Prism
Automation
Anywhere
Advanced MIS Analyst Training
Advanced MIS & Data Analyst Course ▷ Free Data Science Certification
MIS Analyst is an individual who works in the Information System Environment for the company whose main responsibility is to offer directions and guidance related to the strategic decision making and goals buy efficiently processing the information through effective data analysis tools. Whenever an organisation wants to improve their current location system and develop a new one, expertise of a Management Information System analyst is required. He or she is responsible for identifying the business trends and patterns and the performance of the company by monitoring their effectiveness in the past few years. The MIS Analyst collect all the information from different sources and analyse it using necessary tools and techniques to develop an effective strategic plan for the Information System which would contribute the management to take better decision making. It is one of the most important job profile for any business organisations as every company wants to achieve growth and deliver better performance as compared to last year and their competitors. This is why it is a really desiring and highly demanding job profiles in the market and many students after completing their graduations are entering into the field of management information system to become a professional MIS Analyst. If you are good with numbers and figures and have an interest in the Management Information System, then in order to pursue a successful career in the field, you can attend quality and Job-oriented Advanced MIS Analyst Training Course in Delhi designed and offered by SLA Consultants India. The Advanced MIS Analyst Certification Program is targeted towards both beginners and working professionals who wants to gain understanding of Management Information System along with some of the best MIS Tools and techniques such as MS Excel and SQL. The MIS Analyst Training Certification Course is specifically designed by industry experts while keeping in mind the current and future business requirements. It will allow the learners to gain proficient understanding of developing reports, using dashboard, analysing relevant information, and find out how the employees of the company utilise information and what the ways to improve their method are. Anyone is eligible to attend the Advanced MIS Analyst Training Course as long as they have a graduation degree in any field. The Advanced MIS Analyst Training curriculum is highly updated and industry specific, giving the students with remarkable proficiency in performing Data Analysis and Business Anlaysis. Some of the major highlights of the MIS Analyst Training Course in Delhi include instructor led classrooms, flexible batch timings and excellent administrative support to help the candidates easily gain MIS expertise and become a job ready professional who can fulfil all the requirements of an MIS analyst without any additional training.
The MIS Analyst Training Course in Delhi explores some of the major Data Analytics tools and techniques to allow the learners to garner specialized skills in performing Data Analysis on large set of data. The Advanced MIS Analyst Certification Course will cover various importance aspects and tools of MIS analysis which include advanced MS Excel functions, MS Access and SQL functions, VBA and Macros, Tableau, MS Power BI, RPA Blue Prism and Automation Anywhere. These are considered highly popular and widely utilized Data Analytics tools which helps business organizations to easily organize and evaluate information and represent it in a meaningful manner to support decision making. The MIS Analyst Training will be conducted by well certified and professional instructors having over 10 to 15 years of experience in Management Information System and Data Analytics. They will deliver Advanced MIS Analyst Real Time Practical Training Session using live projects and assignments which provides the learners within intense ability on using data Analytics tool efficiently and support in various departments of organization such as Finance, management, marketing, etc. The MIS Analyst Certification Training Course will help the participants learn how to apply different concepts of Information Technology along with globalisation to the real world cases, evaluating emerging technologies for competitive and suitability advantage, implementing contemporary business principles integral to the high tech of organisation, gain comprehensive knowledge of Information System Management, Business Process Improvement, Data Modelling, Data Analytics, interpersonal skills, writing skills and programming skills. On successful completion of the Advanced MIS Analyst Training Course, they will be able to fulfill all the job responsibilities which include developing strategic plans for Information System, evaluating and improving Information Process, strengthening the IT Department for data security in infrastructure, performing data check, managing IT personnel and much more.
At SLA Consultants India, the students can ensure that they receive the Best Advanced MIS Analyst Training Course from the very best corporate trainer by attending our free demo class before registration for the MIS Analyst Training Course. It will offer the candidates with better understanding of our infrastructure and the qualifications of trainers so that they can make an informed decisions. Our administration will help the students at every step, whether they require any backup classes during the Advanced MIS Analyst Training Course or want to change the class timings on weekdays and weekends basis. The participants will be exposed with real clients so that they can have practical experience and knowledge of performing Data Analysis without any supervision. Apart from that, after Advanced MIS Analyst Training Course support will also be given to every student which include valid certification in MIS that would help them build your resume and become ready for any job interview for the job profile of MIS analyst. Their profile will be much more eye-catching to the recruiter than any other candidate which will increase their chances of acceptance at the company. Furthermore, with our specialised and guaranteed job placement support provided by our experts to the students upon successful completion of the Advanced MIS Analyst Training Course. This include providing them personality development training and conducting mock interviews to prepare them for any kind of interview which they can easily crack in first attempt. Apart from that, the students will also be send to multinational organisations where job interviews are being conducted for the profile of MIS Analyst. Therefore, those candidates who are looking to pursue a career in Management Information System and it analysis, can attend our remarkable and job specific MIS Analyst Training Course in Delhi and we ensure that you will not be disappointed.
MIS play a very crucial role in any business organisation which impacts their functioning, productivity and performance. Management Information System can support the functioning of management in various sections such as marketing, production, finance and making the employees more efficient. This is the main reason there is extreme requirement of Management Information System professionals in the market which one can target after acquiring skills in MIS. Below are provided some of the reasons why you should consider learning MIS Analysis and how it can be beneficial for your future career.
The salary earned by professional MIS Analysts is extremely high as compared to other personnel in the same field. According to Gartner, in the international market, the median salary of MIS analyst is $87,220 per annum which is expected to increase by 50% or more in the next couple of years. Similarly, in the domestic market, the average salary of a MIS executive and analyst ranges between 3.5 lakh to 8 lakh annually. This will also increase by a significant margin in few years.
There is huge requirement for professional MIS Analysts and Data Analysts with profound knowledge in the market with not enough professionals to fill the gap. This offers a wide range of opportunity for the candidates with MIS skills to pursue a career and achieve job growth. They will also enjoy better job security in many years to come as well.
Acquiring skills in MIS analysis will allow the candidates to enter into many different fields and forge a career such as finance, banking, telecommunication, real estate, healthcare, education, IT, etc as Data Analysis is not limited to any particular fields, and every organization have the requirement to collect, organize and evaluate information on a regular basis to increase their productivity, no matter what the field.
There are multiple job profiles you can target after getting accustomed with MIS which include MIS Executive, MIS Analyst, Data Analyst, Business Analyst, Research Analyst, Business Manager, MIS Consultant, etc. This means you can easily secure a high paying job in the field of Management Information System, even it is not MIS Analyst.
At last, acquiring skills in Management Information System and Data Analysis will make you one of the most important and irreplaceable asset for any business organisation as you will be responsible for developing effective business strategies for the company which would be implemented by the management to achieve better productivity and revenue for the organisation. You will receive respect and recognition within the company and in the market as well.
These are some of the benefits which are associated with learning and mastering MIS skills and Analytics. If you have made up your mind to become a professional MIS Analyst, then do not waste more of your time and attend our Expendable and prominent Advanced MIS Analyst Training Course in Delhi to boost your career. For more information regarding the course or our Institute, please visit our office in Delhi or give us a call.
Course Duration: 125 HRS with Highly Skilled Corporate Trainers MIS Analyst for Modules–Weekdays/Weekend
SLA Consultants India – Advanced MIS Analyst Practical Training Delivery Method:
Web / Desktop Base.
Instructor-Led Classroom Sessions.
Presentations/Demonstration/Practicals of concepts.
Handouts/Assignments/Real-time Exposure to work on Clients.
Advanced MIS Analyst Programme Modules
Advanced MIS Analyst Training Course