Google Adwords PPC Training Course at Delhi, Gurgaon & Noida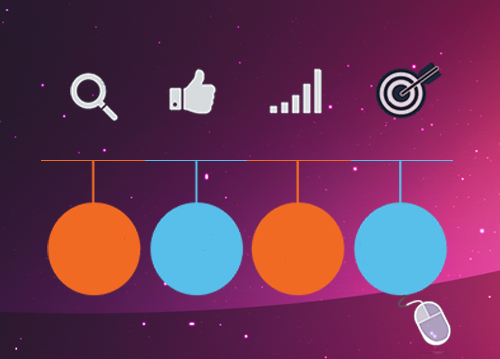 PPC-Pay Per Click Certification Training
Keyword
Research
Campaign
Set-up
Traffic
Analytics
Cost Per
Lead
Optimizer
Kick-Start your Business with "Pay-Per-Click"...
Google Adword Training Course
Google Adwords PPC Training
Google Adwords PPC Training Course
Google AdWords and PPC Certification Training Course is a greatly influential IT course offered by SLA Consultants India located in Delhi NCR, Noida & Gurgaon/Gurugram, aims to aspiring online marketers. We have been giving the best and most needed PPC knowledge to students for over seven years through the hands of industry standard experts with tons of experience. The topics covered in the Google Adwords PPC Training Course include AdWords, Display ads, Online advertising, Digital marketing Training, PPC, DAS,etc.to help the students lead a successful, strong and promising career in marketing world.
Google AdWords is an advertising service offered by Google itself, which allows businesses to display their ads on Google and its marketing network. It is one of the most important and essential Internet marketing platforms which largely depend on keywords. Another reason why Google AdWords is important is because of the low budget and high return on investment associated with it. And since it provides so many valuable benefits to the company, they certainly wish to hire a person who is skilled and possess deep knowledge about the platform.
Google AdWords PPC Training allows the candidate to become highly skilled and professional in the field, giving them ideas and knowledge on how to increase the traffic on the website with the help of Google. SLA Consultants India, a seven-year-old training & career consultants firm, offers the Best Google AdWords PPC Training in Delhi NCR, Noida & Gurgaon/Gurugram to students. Our instructors are highly trained and educated and possess over 10 years of teaching experience that helps the students to grab every trivial detail regarding the subject of Google AdWords and how to make it big in the career.
We offer most comfortable and dynamic Google Adwords PPC Classes and students can their own preferred batches suited for their timings. Our Google AdWords PPC Certification will definitely help the students to acquire a reputed job in an established firm since we offer the Best Digital Marketing Training in Delhi NCR. During the Google AdWords PPC Course, the student will gain essential AdWords information such as Paid networks, Keyword planning and research, site extension, positioning and displaying ads, campaign design, remarketing, Google mobile marketing and much more.
Advertising and Promotion come at a very high price, which every organization must pay if they are to succeed. But it can be a big issue for small or just established firms as they are most likely to have a low budget. For them, Google AdWords is the best option as it can help them increase their sales and revenue at a very reasonable price. The best thing about AdWords is the user only pays when a visitor clicks their ad on Google. This certainly reduces the risk of losing money and gets assured traffic on the website.
These are enough reason to Learn Google AdWords as anyone who is launching his or her online business, can increase their website's worth by spending as less money as possible. However, they must know how to use AdWords in order to make the most of it. For which, Google AdWords PPC Training from SLA Consultants India is highly necessary as it will make an expert in online advertising. This can come very handy when you open your own business or you can also take freelancing projects in the same field to earn extra income. It is currently one of the best methods of direct online marketing and offer much quicker and cost effective than any other Search Engine Optimization Marketing Techniques.
And when it comes to job, one can easily earn over 30k if joined in a reputed organization. Thus, learn Google AdWords PPC and convert more and more visitors to successful leads and sales. Our Google AdWords PPC Training in Delhi NCR, Noida & Gurgaon/Gurugram will truly aid you in reaching your personal and organizational objectives in no time and as less money as possible involved.
The PPC Training Course can be completed within 3-4 months and we also guarantee 100% job placement in one of our associated companies who constantly look for smarter and valuable personnels. If you have quesries related PPC training then you can make us a call or you can visit our PPC Training Course
Course Duration:
40 HRS with Highly Skilled Corporate Trainers (Google Adwords Training) for 4 Modules – Weekdays / Weekend
SLA Consultants India – Google Adwords Certification Training Delivery Method:
Web / Desktop Base.
Instructor-Led Classroom Sessions.
Presentations/Demonstration/Practicals of concepts.
Handouts/Assignments/Real-time Exposure to work on Clients.
Google Adwords PPC Programme Modules
Google Adwords Training Course
Please find the Google Adwords PPC course details.
Duration of Module
Google Adwords PPC Course Module
Google Adwords PPC Course Duration
PPC/Google Adword
40 (Hours)
Batch Timings
| Google Adwords PPC Course Schedule | Google Adwords PPC Batch Timing |
| --- | --- |
| Monday to Friday | 8:00 AM – 10:00 AM |
| Monday to Friday | 10:00 AM – 12:00 PM |
| Monday to Friday | 2:00 PM – 4:00 PM |
| Monday to Friday | 4:00 PM – 6:00 PM |
| Saturday/Sunday | 8:00 | 12:00 | 2:00 | 4:00 |
| Sunday | 8:00 AM – 10:00 AM |
| Sunday | 10:00 AM – 12:00 PM |
| Sunday | 2:00 PM – 4:00 PM |
| Sunday | 4:00 PM – 6:00 PM |