Agile Testing Methodology Certification Training @ Delhi, Gurgaon & Noida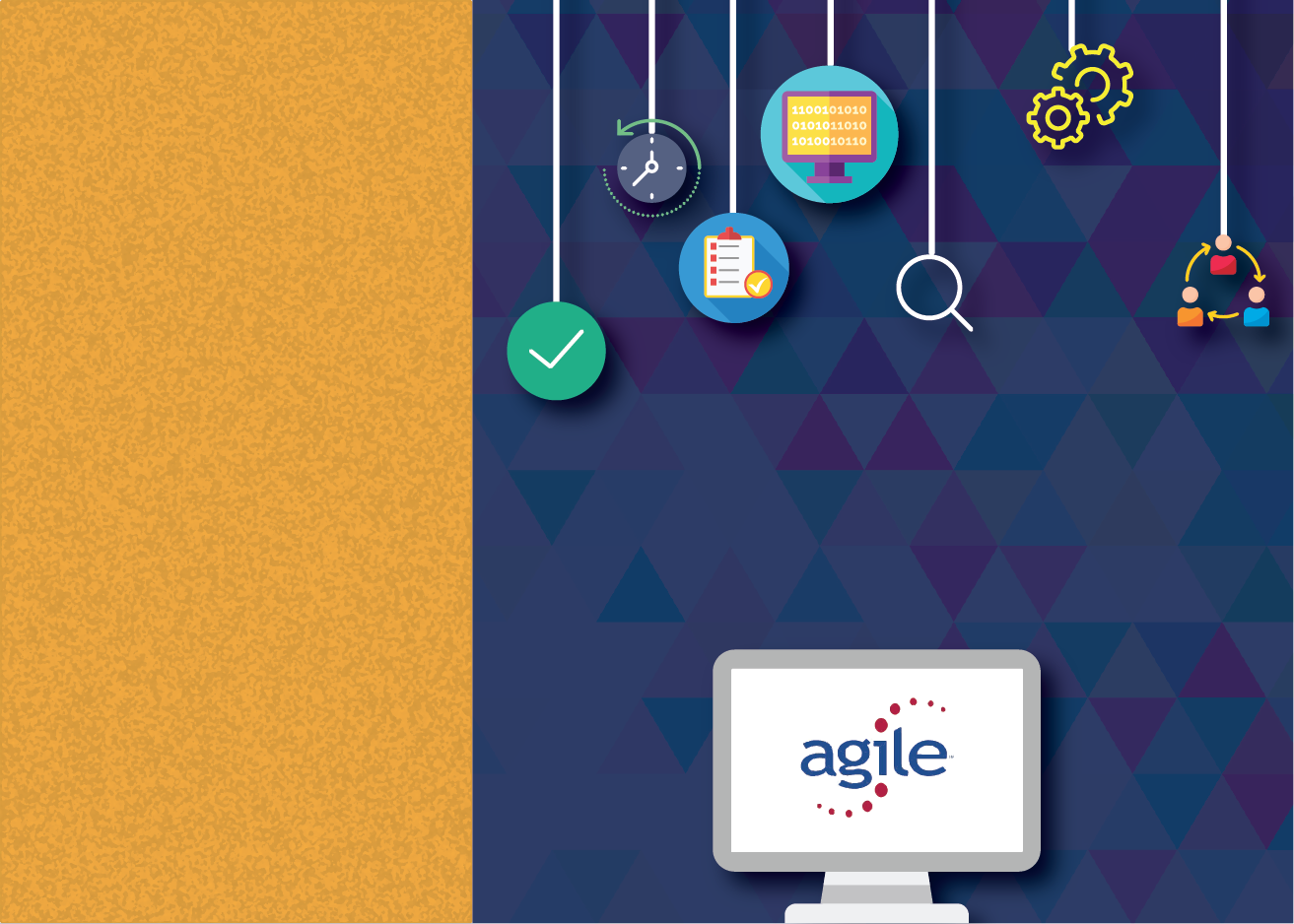 Agile Methodology
SLA Consultants India
Evaluation of the process & current
structure of the company
Suggestion for the improvement &
process optimization
Application design together with
the client
Evaluation & Monitoring
Application construction &
implementaion
Agile Methodology Testing Training
in Delhi NCR
Agile Methodology Training Course
Agile Testing Methodology Training Course
Agile Methodology Testing refers to the software testing method that follows the principle of Agile Software Development. Unlike other Software Testing Techniques, it recognizes the Agile Methodology Testing as an integral part of the software development where the testers learn their expertise to develop the desired application for the client by collaborating with the entire process. Agile Software Testing Methodology Training program provided by SLA Consultants India in Delhi, Noida & Gurgaon/Gurugram help the participants to get a detailed information about Agile Software Development and Testing process.
The Agile Software Testing Methodology Certification is designed to provide the complete Agile Software Development methodology to the participant fair testing is not performed on a single phase but is done iteratively with every release. This type of Software Testing ensures that bugs and errors are detected early and provide minimum damage and risk to the final software. The highly advanced and effective Agile Testing Methodology Training will help the learners develop team dynamics and communication skills necessary in Agile projects and perform testing activities in an efficient manner without failing the structured process. It will also help the candidates to adapt fast pace and find out potential errors in the program at an early stage. The Agile Testing Methodology Course is designed to cover various Basic and Advanced concepts of Agile Software Development which include Agile scrum methodologies, input and output operations, scrum ceremonies and artifacts, best practices estimation along with specific Tools and techniques used for Agile Testing Methodology. The Agile Testing Methodology Certification involves a rigorous process which includes soft skills assessment, theoretical and practical exams to test the skills of the participants over the Agile Testing Methodology Training period.
The Agile Software Testing Methodology Training is targeted towards individuals and working professionals who want to become a professional software tester and wish to improve their expertise in Agile Software Development. Apart from having a graduation degree in IT field, the candidate needs to have some knowledge and skills in software testing in order to be eligible to join the Agile Software Testing Methodology Training certification at SLA Consultants India in Delhi, Noida & Gurgaon/Gurugram. The major highlights of the certification program include Real-time and Practical Agile Testing Methodology Training session under expert supervision, certified and highly experienced corporate trainers with relevant and essential skills, wide admin support, online tutorial, instructor LED classroom, workshops and handouts, projects and assignments and 100% Job Placement Assistance. The duration of the Agile Testing Methodology Course one month or 25 hours.
Software Testing is an integral part of Software Development Life Cycle which involves identifying the mistakes and errors in the program before submitting it to the client. There are various tools for Software Testing however Agile Software Testing Methodology is considered one of the most innovative and remarkable techniques as it is performed from the beginning to the end of Agile Software Development and not in a single phase. This reduces the risk of increased errors and mistakes and helps the development team build a promising and effective program for the client. This has made Agile Software Testing highly popular among software development companies as it decreases effort and saves time for the team. This has increased the requirement for Agile Software testers in the market which one can take advantage of by learning Agile Software Testing Methodology from a reputed training organization. Other various reasons for learning Agile Software Testing Methodology include:
The average salary of an Agile software tester in India is Rs. 330,857 per annum.
Learning Agile Software Testing Methodology allows the participant to increase software development skills as well by collaborating with developers, coders and Architects on each phase of the software development.
Agile Software Testing Methodology is quite faster and effective way to find errors in the developed program, and thus, rectification becomes simpler.
There is an increased demand for Agile Software testers in the software development industry due to the improved quality of programs and cost efficiency it provides.
Becoming a professional Agile software tester also offers great career growth opportunities as one can become software manager after a few years of experience.
If you are also willing to pursue a promising career in software development then it is highly recommended that you attend Agile Software Testing Methodology Training from SLA Consultant India. We are a leader in Software Testing Training offered in Delhi NCR with advanced and updated course curriculum with effective Tools and techniques provided by the very best in the industry. If you have any queries regarding the program or institution please visit our office in Delhi NCR, Gurgaon/Gurugram & Noida
Course Duration:
40 HRS with Highly Skilled Corporate Trainers (Agile Testing Training for Modules – Weekdays / Weekend
SLA Consultants India – Agile Testing Methodology Certification Training Delivery Method:
Web / Desktop Base.
Instructor-Led Classroom Sessions.
Presentations/Demonstration/Practicals of concepts.
Handouts/Assignments/Real-time Exposure to work on Clients.
Agile Testing Methodology Training Programme Modules
Agile Testing Training Course
Please find the Agile Testing Methodology course details.
Kindly call us @ 9350319190 for Agile Testing Methodology course details!
Duration of Module
| Agile Course Module | Agile Course Duration |
| --- | --- |
| Agile Testing Methodology | 40 (Hours) |
Batch Timings
| Agile Course Schedule | Agile Course Timing |
| --- | --- |
| Monday to Friday | 8:00 AM – 10:00 AM |
| Monday to Friday | 10:00 AM – 12:00 PM |
| Monday to Friday | 2:00 PM – 4:00 PM |
| Monday to Friday | 4:00 PM – 6:00 PM |
| Saturday/Sunday | 8:00 | 12:00 | 2:00 | 4:00 |
| Sunday | 8:00 AM – 10:00 AM |
| Sunday | 10:00 AM – 12:00 PM |
| Sunday | 2:00 PM – 4:00 PM |
| Sunday | 4:00 PM – 6:00 PM |