Best HR Payroll Course ▷Payroll in SAP HCM ▷ SLA Institute, Delhi NCR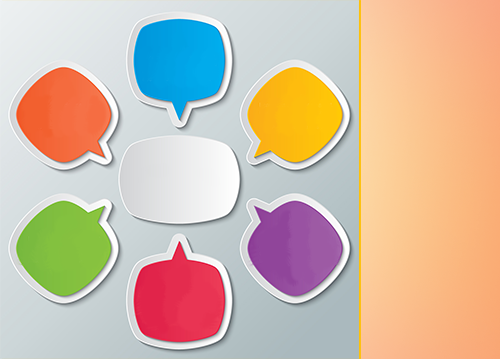 HR
Payroll
Perosnal
Data
Management
Budget
&
Forecast
Resource
Management
Skill
Management
Resource
Allocation
Performance
Management
HR Payroll &
Statuary
Compliance
Certification
Training in
Delhi NCR
HR Payroll Training in Gurgaon
HR Payroll Course ▷ Online/Offline
Advanced HR Payroll Certification in Delhi+(CRM Payroll + EPR SAP Payroll) Software
HR Payroll Training refers to a business management training program offered by SLA Consultants India to those candidates who are looking to make a promising career in the fields of payroll processing. Payroll Training is an important and integral aspect of any HR department of a business organization where the operator needs to calculate and process salaries and wages of their employees after making all the deductions and compensations in accurate and timely manner. The HR Pay-Roll course is dedicated to help the students understand all the statutory and legal compliance along with learning effective tools in order to make payroll processing a lot easier and effectual. SLA Consultants India in Delhi, Noida and Gurgaon / Gurugram aims to assist participants in acquiring a decent job in any well established company for the role of payroll processor by giving them enough training and helping them again needed expertise to execute the tasks.
SLA Consultants India offers the best HR Payroll Training Course two candidates in the entire Delhi NCR, Noida and Gurgaon/Gurugram region. The HR Pay-Roll Training Course consists of various modules and sections provided by different Trainers with specific experience and knowledge. The HR Pay-Roll Course modules include payroll management using software, statutory compliance's, EPF and miscellaneous provisions act 1952, ESI Act 1948, payment of Bonus Act 1965, Payment of Gratuity Act 1972, compensation and benefit, tax deduction at source, attendance and leave management, Advanced MS Excel, Tally ERP 9, Corporate IR And Labour Law Compliances along with several company acts. Our trainers are highly experienced and certified teachers who have been doing this for over 20 years. They did the students to make all the right choices and help them resolve their issues to become a payroll professional in a very short span of time. They will assist you to gain information on income tax return, salary structuring, provident fund, insurance, overtime and many other elements of wages in order to execute accurate payroll processing.
Upon participating in the HR Pay-Roll Training Course the students will receive updated HR Pay-Roll Course material real-time HR training live session projects and assignment unlimited access to our 7 Days running admin support and video tutorials. The 2 – 3 months HR Pay-Roll Course is targeted to students who have cleared the 12th are pursuing their B.Com or M.Com graduation. However, any working professional such as MIS Executive or MIS personals along with freelancers or anyone who has the will to lead the line of payroll, can join this HR Pay-Roll Course and benefit from it. We also offer flexible batch timings for those students who are busy with their other classes or jobs. After the completion of the HR Pay-Roll Training Course, we will also send the participants for interviews in our associated companies for the same job title for which we will prepare you effectively.
As we all know every business organization required to process the payroll of the employees in a more timely and accurate manner and thus they hire professional payroll operators for the requirement.
This tells us that the scope of HR payroll operator is huge as there are many job opportunities available.
You will learn a great deal about several Indian Provision Acts and laws of business while performing your job.
You will become an irreplaceable and highly significant personnel for the company as you will be taking care of their monetary transactions and a single error could result in a disastrous situation.
Since, the requirement and significance of HR Payroll processor are such high, the candidate will get much higher salary than many other HR personals.
HR Payroll offers better job security and opportunity in the business world, so you don't need to concern about finding yourself a pertinent job.
You will also be able to perform many accounting tasks as you will garner special accounting skills to execute several payroll tasks.
You will gain immense information on industry salary structure and how to compute the precise salaries of numerous employees working for the company on a different basis, making you an integral part of the Human Resource department.
With all these vital features and benefits, it would be a wise decision to join a quality HR Payroll Training Course and no one can offer it better than SLA Consultants India. We are considered as the best IT and Non IT Training Institute in Delhi, and Noida who have offered their services to help thousands of students in the past seven years. Enrol yourself to our Institute for HR Payroll Training Course at once and clear the road to achieve your ambition at a very reasonable price.
HR Statutory and Pay-Roll Compliance Training With Advanced Excel and SAP HCM- 100% Practical Training with Interview Guarantee
SLA Consultants India is a Learning and Development Company that has been Organizing HR Workshops for Over 10 Years to Benefit Fresher's and Sr. Management Level Professionals. The Workshops are Organized in Big the Corporate Houses, Colleges and Inhouse.
Highlights of the HR Training Program
You will get trained by industry professionals who have worked in the Corporate World.
You will have access to all software and hardware tools necessary to learn HR skills.
You will get a widely acknowledged certificate.
You will attain 100% job placement opportunities from our end.
You will get the chance to clear all your doubts throughout the program.
Course Duration: 40-50 (Hours) with Highly Skilled Corporate Trainers
SLA Consultants India – HR Statutory and Pay-Roll Compliance Training Delivery Method:
Web / Desktop Base.
Instructor-Led Classroom Sessions.
Presentations/Demonstration/Practicals of concepts.
Handouts/Assignments/Real-time Exposure to work on Clients.
NOTE: Classes Are Also Available On Module Basis
HR Pay-Roll Training Programme Modules
HR Statutory and Pay-Roll Training Course