Blue Prism Certification Course ▷ Best RPA Training ▷ 100% Job ▷ Free Python/PowerBI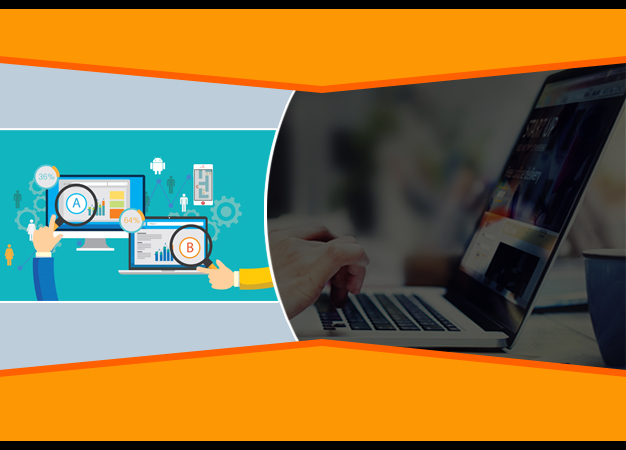 Blue Prism RPA Training Course
in Delhi, Noida & Gurgaon
Learn to Create & Maintain Automated Campaigns
Blue Prism Introduction|Process Studio|Process Flow|Inputs and Outputs|Object Studio|
Error Management|Work Queues|Release Management|Additional Features
BluePrism Certification ▷ Join Free Demo
RPA – Blue Prism Training Course
Robotic Process Automation-Blue Prism Training Course is a dedicated program developed by SLA Consultants India for aspiring candidates who wish to become a professional RPA developer in their career. Robotic Process Automation refers to the technology that allows people to develop an application that could perform large data analysis, process various responses, manipulate data and communicate with other systems. It is currently one of the most revolutionary and most desirable technologies employed by millions of organizations all over the world in order to save a lot of time, effort and money during their big desktop processes. The specialized program is targeted who wish to make a career in Data Analysts and working professionals who wish to develop and enhance skills and expertise to create Robotic Process Automation applications in order to automate various processes to increase production rates and improve the quality of the work. The Blue Prism RPA Training Course includes 8 different modules where the participants will receive comprehension on process Studio, process flow, inputs and outputs, object studio come and management, case management, and additional features. Since large-scale industries are utilizing this technology to perform high volume functionalities, Blue Prism RPA has incredible scope in the current business market, which is expected to increase in the near future. If you are also looking to make a career in the same field, then we recommend you to join our high-quality Robotic Process Automation Training Course in Delhi NCR in order to achieve your career goals. We are a leading Blue Prism training institute located in New Delhi NCR, Noida & Gurgaon/Gurugram, aiming to help struggling applicants and working professionals achieve their career goals of acquiring promising job opportunities by learning quality skills and expertise.
We have developed Blue Prism course in order to deliver the most effective and quality Robotic Process Automation Blue Prism Training in Delhi NCR, Noida & Gurgaon/Gurugram region through our professional and experienced instructors, the latest and updated Blue Prism RPA course material, outstanding learning environment along with many unique and innovative features that make this Blue Prism RPA course a must for aspiring candidates. The short-term job oriented Blue Prism RPA Training Course in Delhi NCR will help you acquire both theoretical and practical knowledge as per the requirements of the IT/ITES/KPO/BPO industries. It covers various Robotic Process Automation concepts which would allow you to develop applications in order to ease the functionalities of the company. This includes running a process, process validation, process flow, data types, input and output parameters, object studio, exceptional handling, work queue management
During the Blue Prism RPA Course, the participants will learn automation and scripting knowledge, develop test and validate automation scripts, perform data analysis on large data, leverage skills in passing data, learn about branching in a workflow, debug workflow, user interface automation and data inputs and much more. Our corporate trainers offer good command over various RPA tools that allow the participants to work with visionary stakeholders in order to diminish the cost and accelerate the business process with flexibility. Running a process, process flow, inputs and outputs, error management course, case management and object Studios are some of the major concepts that you will learn during the Blue Prism RPA Training Course. The additional features of the Robotic Process Automation Training Blue Prism Course include real-time Blue Prism RPA training session under expert supervision, admin support for rescheduling classes and clearing any doubts, projects, and assignments, handouts, and workshops
Fastening the business process is considered one of the top priorities of every business industry. With the help of Robotic Process Automation technology, companies can achieve magnificent growth in their business processes through developing applications that could automate the business processes by integrating existing applications. It increases the performance of the business process by enhancing the productivity and quality which is not possible through labour work workforce. Learning Robotic Process Automation can be very useful for the learners as it could help them develop a strong presence in the business industry. Below are mentioned some of the most solid reasons for why learning Robotic Process Automation is quite worthy in the current business market.
RPA Blue Prism seems to be developing various career opportunities in the business industry, which participants can take advantage of in order to lead a successful career.
An RPA Blue Prism developer earns a much better salary.
It helps the company to automate the desktop process and eliminate repetitive tasks that increase the expense and time, thus enhancing your significance in the company.
The growth opportunities in the Robotic Process Automation field is extremely superior. Upon finding a promising job opportunity, the candidates can easily ladder up to the more advanced job profile.
It is used extensively in various business sectors such as banking, BPO, Telecom, Information technology-enabled services, knowledge process outsourcing (KPO), etc.
There is no doubt that pursuing a career in Robotic Process Automation can prove to be a big step in your career, and to make sure you achieve your goals, it is necessary to join a quality and accredited Blue Prism RPA Training Institute in Delhi NCR, Noida & Gurgaon/Gurugram like SLA Consultants India where you can get the best and industry-focused knowledge for Blue Prism with certification to showcase your strength to the recruiter.
Course Duration:
35 HRS with Highly Skilled Corporate Trainers (
Robotic Process Automation (RPA) Blue Prism
) for 8 Modules – Weekdays / Weekend
SLA Consultants India – Robotic Process Automation Blue Prism RPA Certification Training Delivery Method:
Web / Desktop Base.
Instructor-Led Classroom Sessions.
Presentations/Demonstration/Practicals of concepts.
Handouts/Assignments/Real-time Exposure to work on Clients.
Blue Prism RPA Programme Modules
RPA – Blue Prism