#1 Psychometric Course ▷Get Free HR Analytics ▷SLA Training Institute "Online/Offline/Hybrid"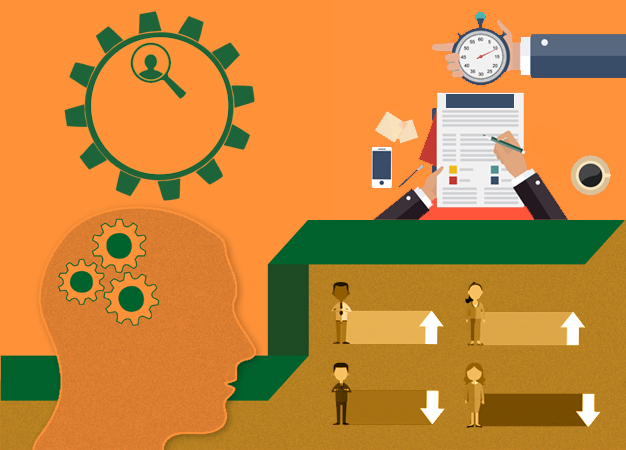 HR Psychometric Test Training Course
Recruitement
Process|Personality
Tests
Quality
Hires 20%
Sales
Performance 29%
Staff
Turnover 20%
Shortlist
Time 35%
Human
Resource
HR Psychometric Test Certification
Best HR Psychometric Test Training Course
HR Psychometric Tests are considered as a process of recruitment which is used by employers during recruitment in order to assess the talent, personality and intelligence skills of the candidate. The employees utilize the outcome of the test in order to determine whether the candidate is suitable for the vacant job profile in the company for which they are applying. The HR Psychometric Tests are structured in a different manner with different levels that provide the recruiter with the necessary information regarding the candidate. There are different Types of HR Psychometric Tests such as Aptitude Tests, Skills Test, Personality Tests, and other kinds of tests which are used by employers. It is considered a very easy way to analyse the skills of more than one candidate efficiently and also considered a very useful and effective way to find out the best candidate out of others easily. Anyone who is willing to become a professional HR needs to have efficient skills in recruitment and selection so that he or she will be able to hire an appropriate candidate for the job profile. It extremely important not only to hire people with excellent skills but also to ensure that the candidate has desired attitude, behavior and favorable views in learning and development. The candidate needs to have the ability to perform as a team player and understand all the business related aspects efficiently. With the help of HR Psychometric Tests skills in the Human Resource employees, they will be able to identify this necessities from the candidates and make an informed decision. And therefore, it is necessary for them to have skills in developing HR Psychometric Analyzing an assessing its results find out the best candidate of all. The aspiring Human Resource Manager or executive needs to have efficient HR Psychometric skills so that they can identify after assessing the results of numerical or personality test of the candidate whether he or she has the reasonable and necessary skills fulfill the job requirements. If you want to learn all about HR Psychometric Test so that you can pursue a promising career in the Human Resource field, now you can attend HR Psychometric Tests Training Course in Delhi NCR provided by SLA Consultants India. The HR Psychometric Tests Training concerns all the relevant elements in the field and explores a wide range of topics to give valuable insights to the participant within a short span of time and help them enter into the Human Resource field easily. The HR Psychometric Test Certification Course is ideal for any professional who wants to need a successful career in Human Resource. It is targeted towards both beginner and working professional, especially college freshers who have completed their MBA graduation and want to enhance their expertise in Human Resource field so that they do not find any difficulty in securing a position at a reputed organisation. There are no eligibility criteria to join the program accept having a graduation degree in any field.
HR Psychometric Tests Training Program is executed and specifically designed HR Psychometric Tests Certification Course designed towards aspiring Human Resource candidates who want to gain psychometric skills in order to become an efficient professional who can determine the performance and behavioural skills of the candidate and make a decision whether to appoint them or not. The HR Psychometric Test Training Course consist of various crucial elements which will be highlighted during the HR Psychometric Training Course which include Psychology and Psychometric Assessment, categories of Psychometric Test, the test for character (PSI Test), test for motives (TAT tests), motivational analysis using career anchors (RSI Tets) and ability testing. The entire HR Psychometric Test Training will be divided into different theoretical and practical sessions where the participants will be given index understanding of different types of HR Psychometric Tests. The participants will learn how to develop and assess personality tests in order to determine the listening ability, social confidence and interpersonal skills, stress tolerance, influential skills, compliance skills, emotional resilience skills, and analytical skills of the candidate. After that, the understanding on numerical reasoning tests will be offered to the applicant where they will learn developing questions and assessment of graphical and Table Interpretation, Percentage Issues, Currency Conversion Issues, Financial Report Interpretation and Ratio Problems. The verbal reasoning tests would allow the participant to develop a questionnaire which can help them identify the verbal communication skills of the candidate and similarly the Abstract reasoning tests will also be conducted to help them assess the reasoning skills of the candidate. The HR Psychometric Tests Training Course will help the aspiring HR professional to develop different types of questions and their answers based on the requirement of the job profile and give them the ability to access the results of the tests efficiently so that they can pinpoint one candidate from the masses who fits the best for a certain job profile.
It is important to understand that different job profiles require different kinds of set of skills, for instance, the Business Management job profile would require the candidate to have excellent analytical and reasoning skills with less numerical skill. Therefore the HR Psychometric Tests for them need to have a large number of personality and reasoning questions instead of numerical ones. At SLA Consultant India, we try to provide the best platform for the candidate to learn Psychometric skills by providing them Real Time HR Psychometric Practical Training Course under expert supervision where the candidates will also receive live projects and assignments so that they develop necessary traits for an HR and become a professional who can easily help the company find out the most suitable candidate for any specific job profile. Our excellent administration offers all sorts of support to the candidates during and after the HR Psychometric Certification Course. We tend to have the most respected and qualified corporate trainers having over 10 to 15 years of experience in the relevant field. Apart from that, important workshops and handouts will also be conducted on a regular basis to help the candidates build confidence in themselves and resolve any issues on their own. After successful completion of the HR Psychometric Test Training Course in Delhi NCR, the candidates will be provided with a valid certification in Human Resource along with 100% Job Placement Support which include Interview preparation and personality development training so that they do not find and difficulty finding a relevant job.
The Human Resource job profile is considered one of the most important profiles for any Business Industry as it involves taking care of the most important elements of an organization which are known as employees. Apart from taking care of current employees, HR also has the responsibility to hire new employees for vacant job profile and they are accountable for hiring the best who can better contribute to the company. Therefore, the Human Resources professionals need to have necessary skills in recruitment and selection so that they cannot only develop and effective job description for the profile but also find out the one among hundred who can give the most value to the company. This can be done by using a Psychometric Test which needs to be developed based on the requirement and skill level of the job profile. Therefore, any aspiring Human Resource professional needs to have the ability in HR Psychometric test skills so that they can not only develop this test but can also access the results and find the best candidate for the company. Some of the major reasons why you should also learn Psychometric Tests are as below:
There is strict competition in the market for any specific profile. If there is one job profile available in a company, around a hundred people will come in order to take that position. Therefore, with the help of HR psychometric test skill, Human Resource will be able to find out the best candidate from them.
HR Psychometric Test skills also help the HR to easily find out the most prominent candidate out of many where they do not have to personally assess the skills of each candidate by interviewing them but let them take the test and pinpoint a handful of who can be promoted to the next level of interview.
Having skills in HR Psychometric Tests can also help an HR to identify a suitable candidate for any particular field in the company, whether it is Accounting field, Business Management, Marketing, Finance, Customer Relationship, etc. Furthermore, these tests can also be modified in order to increase or decrease the efficiency to hire candidates from a different level.
It will also be easier to attain job in Human Resource Department of any organisation after gaining skills in HR Psychometric Tests as it would allow the recruiter to easily identify your skills and assess your importance to the organization.
At last, you will be considered one of the most respected and recognized professional in the HR department of the company due to your assessment skills to identify the worthiness of a candidate which will also help you offer promotion and provide HR Training and development to the necessary employees.
These are some of the most important benefits that you will enjoy after acquiring skills in HR Psychometric Tests. If you want to learn more about the HR Psychometric Test Training Course or want to visit our HR Psychometric Tests Training Institute, please visit our official website and submit your quotation or give us a call. You can also visit our centre in Delhi, Gurgaon and Noida.
HR Psychometric Test Training Course- 100% Practical Training with Interview Guarantee
SLA Consultants India is a Learning and Development Company that has been Organizing HR Psychometric Test Workshops for Over 10 Years to Benefit Fresher's and Sr. Management Level Professionals. The Workshops are Organized in Big the Corporate Houses, Colleges and Inhouse.
Highlights of the HR Psychometric Test Training Program
You will get trained by industry professionals who have worked in the Corporate World.
You will have access to all software and hardware tools necessary to learn HR skills.
You will get a widely acknowledged certificate.
You will get the chance to clear all your doubts throughout the program.
Course Duration: 25 Hours with 5 – 6 Trainers for below Modules
SLA Consultants India – HR Psychometric Test Training Delivery Method:
Web / Desktop Base.
Instructor-Led Classroom Sessions.
Presentations/Demonstration/Practicals of concepts.
Handouts/Assignments/Real-time Exposure to work on Clients.
HR Psychometric Test Programme Modules
HR Psychometric Test Training Course
MODULE 1 – Outline of Psychology and Psychometric Assessment Overview
Psychology Basics involving renowned
Psychometric Assessment
Understanding the Psyche/Mind
Understanding Competence
What and why to Assess
Establish Fair Psychometric Assessment
Impact of Fair Assessment
Module 1.1 – Categories of Tests
Category of Test
Common Projective Tests
Self-Report or Inventory Tests
Module 1.2 – Tests for character – The PSI
PSI- A Brief History
How to Analyze the PSI Test
Dimensions of the Typology
Different Personality Types
Uses of PSI
Module 1.3 – Test for Motives – The TAT
History of the Test
Understanding TAT
Administering the Test
Scoring of the TAT Cards
Module 1.4 – Motivational Analysis Using Career Anchors- The RSI Test
Understanding Motivators
Using RSI
Module 1.5 – Ability Testing
Ability tests
Different ability aspects
Sample tests used in organizations