SAP MM Course ▷ 100% Job ▷ Free Advanced Excel SQL ▷ Online/Offline Training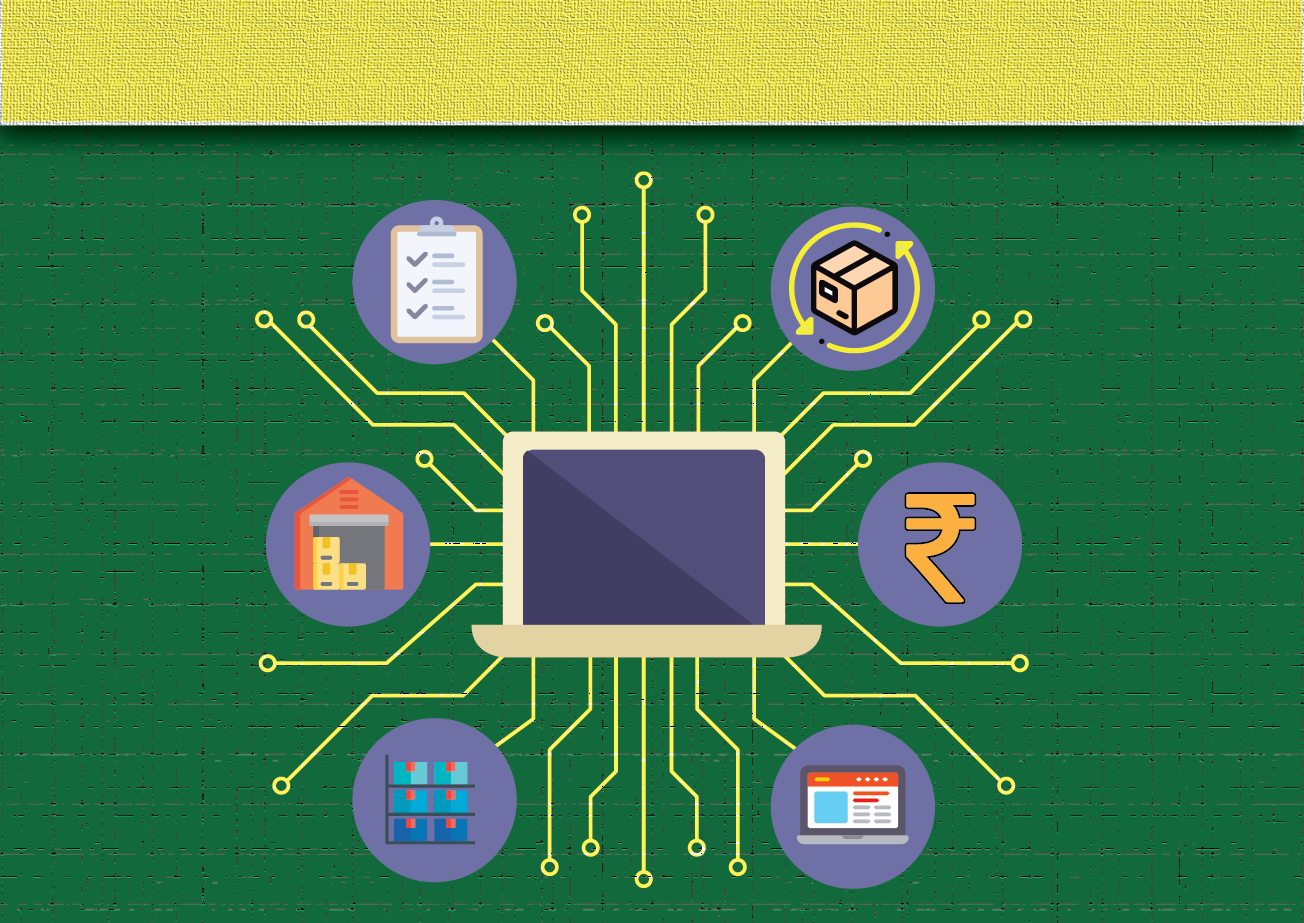 Requirement
Determination
SAP MM Training in Delhi
Special
Stocks
Physical
Inventory
Inventory
Management
Price
Determination
Purchasing
SAP Material Management is a business management tool developers have in order to help organizations in maintaining their manufacturing and purchase process. The SAP MM Training Course provided by SLA Consultants India in Delhi NCR, Noida & Gurgaon/Gurugram compressors with adequate knowledge on several innovative and advanced concepts of Material Management that include Master Data, revaluation of materials, purchasing and inventory, invoice verification, consumption-based planning and many other processes. The SAP MM Training Program is targeted towards a specific audience who wants to pursue a career in business management. It offers practical and industry relevant expertise on Material Management topics using SAP MM tool. If interested, please visit SLA Consultants India.
SAP MM is one of the most important and widely utilized ERP solutions in the business industry. It is the component of a Logistic area and allows the management to perform procurement activities in the organization. The dedicated SAP MM Training Program gives clear Insight on Material Management and covers advanced topics such as procurement process, Master Data, valuation and material and account determination, inventory management, invoice verification, material requirement, supply chain, material planning, consumption-based planning and others. The module also covers various sectors such as SD, QM and PP along with learning how to manage purchase order, accounts payable, master raw material and finished goods. After completing this Short-term job-oriented SAP MM Course you will be able to perform day-to-day business activities related to sales and purchase quite easily and effectively and contribute your best to the organization. The entire SAP MM Course is divided into 15 different modules taught by 6 to 7 highly experienced and corporate trainers. The eligibility criteria to learn the SAP MM Course in Delhi NCR, Noida & Gurgaon/Gurugram is to have a graduate degree in commerce along with some knowledge on business process management. Last year college students and working professionals can also receive the SAP MM course in order to learn and enhance new skills. Some additional highlights of the course include Real-time SAP MM Training Session under expert supervision, job oriented and updated course material, 24-hour admin support, online tutorial, projects and assignments and hundred percent job listening assistant at the end.
As mentioned above SAP Material Management tool is used by millions of organizations all over the world in order to manage their manufacturing components in an effective manner. It is important for them to identify the requirement of the material and statutory and develop their products as per the demand of the market. In order to make it happen, they would require hiring professionals who have immense expertise and knowledge in Material Management. Therefore, if you want to acquire a promising job opportunity in the same field, then it is necessary for you to learn SAP MM tool. Other major benefits involving SAP MM include:
The current share in the job market for SAP MM is working 35.2% in the field of business process management. It is also expected to increase rapidly in the upcoming years.
The average salary of an SAP MM business analyst starts from $45,000 per annum. It is much higher than your average business analyst job profile.
The business management tool is utilized by top industries in various fields that include Tata Motors, extension, Reliance Industries and more.
Getting SAP certification in business analysis and business management would make you the most suitable candidate for the job. The recruiter will certainly give your resume much attention, then the others.
You will be highly respected in the job market and enjoy better job security along with exceptional growth opportunities.
In the long run learning SAP MM could be highly beneficial if you tend to open your own business someday. It could help you manage your inventory is properly and save a lot of money.
If you are looking for high quality and industry focused SAP MM Training Course, then SLA Consultants India will provide you the needed platform for you to conquer your dreams and lead a successful career. To know more about the course or the institute, please visit our office in Delhi NCR, Noida & Gurgaon/Gurugram.
Course Duration:
40 – 50 HRS with Highly Skilled Corporate Trainers (
SAP MM Training Course
) for 15 Modules – Weekdays / Weekend
SLA Consultants India – SAP MM Certification Training Delivery Method:
Web / Desktop Base.
Instructor-Led Classroom Sessions.
Presentations/Demonstration/Practicals of concepts.
Handouts/Assignments/Real-time Exposure to work on Clients.
SAP MM Training Programme Modules
Module 1 – SAP MM Training Course
Free Offer-Module 2 – Advanced Excel
Free Offer-Module – 3 SQL
Please find the SAP MM course details.
Duration of Module
| SAP MM Course Module | SAP MM Course Duration |
| --- | --- |
| SAP MM | 40 – 50 (Hours) |
| SAP MM + Ad Excel + SQL | 60 – 70 (Hours) |
Batch Timings
| SAP MM Course Schedule | SAP MM Course Timing |
| --- | --- |
| Monday to Friday | 8:00 AM – 10:00 AM |
| Monday to Friday | 10:00 AM – 12:00 PM |
| Monday to Friday | 2:00 PM – 4:00 PM |
| Monday to Friday | 4:00 PM – 6:00 PM |
| Saturday/Sunday | 8:00 | 12:00 | 2:00 | 4:00 |
| Sunday | 8:00 AM – 10:00 AM |
| Sunday | 10:00 AM – 12:00 PM |
| Sunday | 2:00 PM – 4:00 PM |
| Sunday | 4:00 PM – 6:00 PM |
Download SAP MM Course Brochure