Java Full Stack Course ▷ 100% Job Guarantee ▷ Free Angular Certification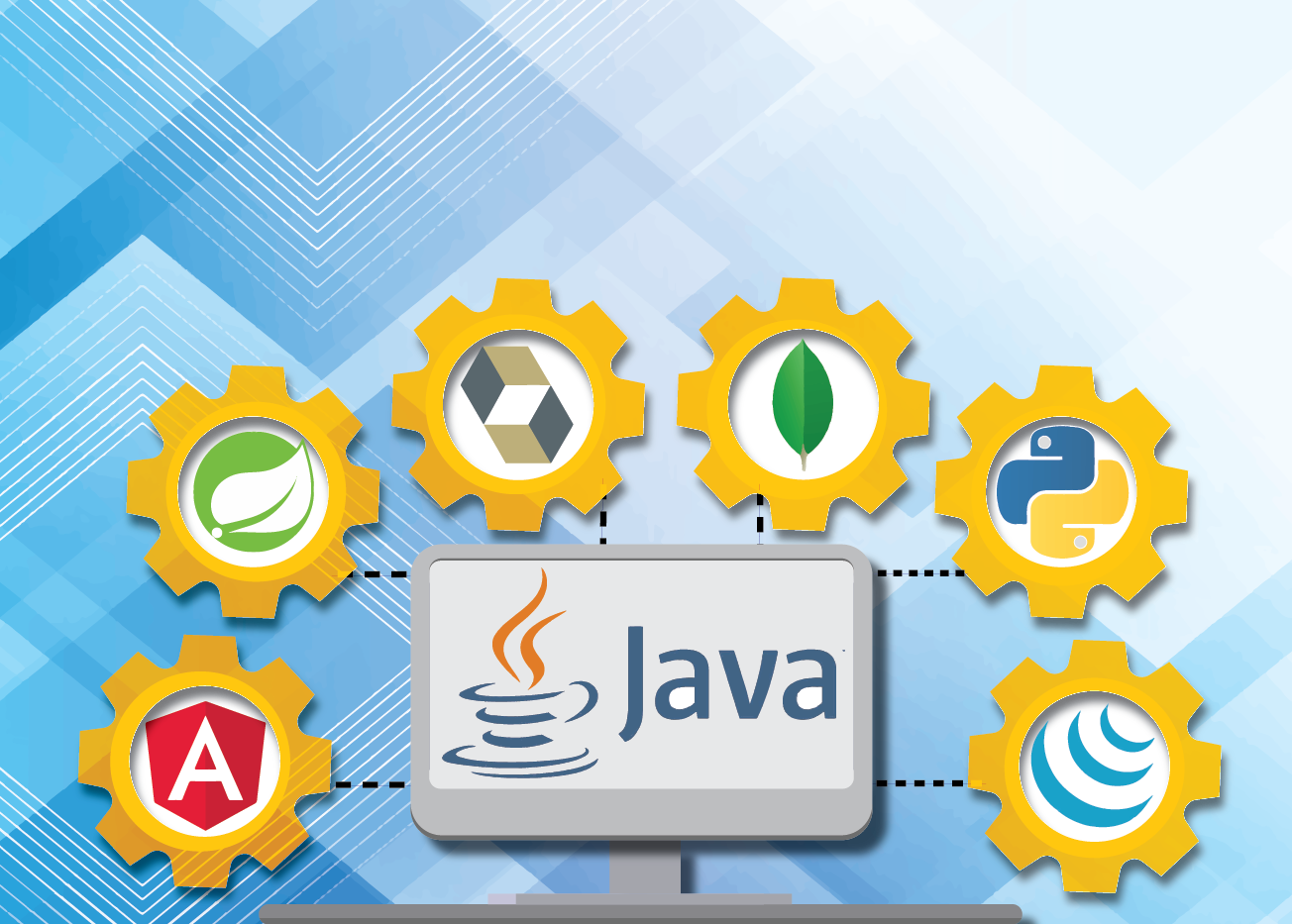 Java Full Stack Training in Delhi
AngularJS
J2EE Spring
J2EE Hibernate
MongoDB
Python
Interview
Support
Java Full Stack Training Course
Java Full Stack Developer Training Course
Java Full Stack Developer Training Course in Delhi NCR, Noida & Gurgaon/Gurugram is an industry focused and specifically designed program offered by SLA consultants India to candidates who wish to pursue a career as a web application developer. The Java Full Stack Developer Training focuses on the advanced concepts of Java Full Stack Development that includes front-end user interface, AngularJS, Core and Advanced Java, spring and Hibernate framework, MongoDB and advanced Python in great detail. Using one of the most profound and 4th generation object-oriented programming language Java, a Full Stack Developer is able to develop a robust and highly secure web application that would meet all the requirements of the clients. By the end of the Java Full Stack Developer Course, you will be able to utilize various functions such as CRUD, API, database technology, HTML5, CSS3, JavaScript, web server technologies, RESTful services, etc effectively. If you are also looking to make a career as a web developer then it is highly necessary that you attend high-quality Java Full Stack Developer Training Course in Delhi NCR as it would give you all the necessary concepts and skills required to make you a professional web developer.
The Java Full Stack Developer Training Course attempts to offer the participants interactive knowledge on web development projects and getting familiarized with the front-end and back-end functions efficiently. The Short-term Java Full Stack Course deals with several web development functionalities using Java programming language which includes database, server, application, and website. Concepts you will learn in the Java Full Stack Developer Training include:
On the frontend the training will guide you through client-side web user interface frameworks, bootstrap CSS, javascript, AngularJS, developing responsive web page design and using various tools to set up and manage websites.
Furthermore, you will also receive JavaScript Framework knowledge that includes, OOPS concept, Boorstrap, HTML5, CSS3, AngularJS, Node.js, libraries like JQuery and backbone, Ajax, etc.
The participant will learn how Angular JS technology works through Java, its controllers, routing, filters, expressions, components, life cycle, WebAPI, REST service, Single Page Application, etc.
The back-end process would usually concentrate on the API design and development, RESTful services, web fundamentals such as JavaScript and HTML database Technologies such as Oracle, MYSQL, Node.js etc. along with web server Technologies, Spring and Hibernate framework.
Advanced concepts of MongoDB such as CRUD operations, Mongoose, using modifiers and virtual fields and extending models will be provided to the applicants to master the database and storage concepts.
Intense knowledge and training for Python language is also provided that include conditional statements, looping, string manipulation, exceptional handling, OOPs concept, Input-output, networking, multithreading, regular expressions, etc.
Apart from it, the participants will also receive Core and advanced knowledge of Java including exceptional handling, multithreaded programming, networking, database programming Java server and much more.
The entire Java Full Stack Training Course is divided into 6 different modules, each taught by well-regarded and highly experienced instructors. Anyone with a graduation degree in IT field can pursue the Java Full Stack Training in Delhi NCR, Noida & Gurgaon/Gurugram, however, a student in his or her last year of graduation can also attend the course. Some additional features of this unparalleled Java training course include accredited certification, an instructor that classroom, Real-time Java Full Stack Training Session, handouts and workshops, web development projects and assignments and access to the online forum. The participants will also get 100% job placement assistance and interview preparations from our trainers which would help them to tackle any interview that comes in their way. After completing the Java Full Stack Developer Training Course the applicants won't find any difficulty in acquiring a promising job opportunity at a reputed IT firm in Delhi NCR location.
Today, Java programming language is used extensively throughout the world for the development of websites and mobile applications. Learning Java full Stack development could provide your career with a kick start and immense growth opportunities throughout your career, which is not possible through any other IT field. And the fact that the requirement for Java full stack developer is increasing day by day also makes Java Full Stack Training Course worthy. Below are mentioned some reasons on why you should learn Java full stack.
Java Full Stack Developer is one of the most desirable job profiles in the current business market due to its importance to IT companies.
By learning Java full stack, you will have a wide career choice that includes network professional, system manager, marketing and sales professionals, software engineers, IT professionals, technical manager, consultants, and communication professional.
The salary offered to a Java Full Stack Developer is much higher than web developers of a different programming language such as PHP.
You will be able to perform manage job responsibilities, giving you much more important than other Associates.
This would also increase your growth chances in the company and make you an important and irreplaceable asset for the company.
You will also learn where are functionalities during your job as you will have to deal with numerous departments during the web development.
It will also provide Foundation for you to become an IT manager or a leader in your respected company.
The Java Full Stack Training in Delhi NCR, Noida & Gurgaon/Gurugram will make you a professional web developer within a matter of months with insightful expertise in all the above-mentioned fields. It would also make you a suitable candidate for a variety of roles, which you find trouble in performing.
Course Duration:
120 HRS with Highly Skilled Corporate Trainers (
Java Full Stack Developer
) for 6 Modules – Weekdays / Weekend
SLA Consultants India – Java Full Stack Developer Certification Training Delivery Method:
Web / Desktop Base.
Instructor-Led Classroom Sessions.
Presentations/Demonstration/Practicals of concepts.
Handouts/Assignments/Real-time Exposure to work on Clients.
NOTE: Classes Are Also Available On Module Basis
Java Full Stack Training Programme Modules
Java Full Stack Developer
Please find the Java Full Stack course details.
Kindly call us @ 9350319190 for Java Full Stack course details!
Duration of Module
| Java Full Stack Course Module | Java Full Stack Course Duration |
| --- | --- |
| Java Full Stack | 120 Hours |
Batch Timings
| Java Full Stack Course Schedule | Course Timing |
| --- | --- |
| Monday to Friday | 8:00 AM – 10:00 AM |
| Monday to Friday | 10:00 AM – 12:00 PM |
| Monday to Friday | 2:00 PM – 4:00 PM |
| Monday to Friday | 4:00 PM – 6:00 PM |
| Saturday/Sunday | 8:00 | 12:00 | 2:00 | 4:00 |
| Sunday | 8:00 AM – 10:00 AM |
| Sunday | 10:00 AM – 12:00 PM |
| Sunday | 2:00 PM – 4:00 PM |
| Sunday | 4:00 PM – 6:00 PM |
Download Java Full Stack Course Brochure