MERN Stack Course in Delhi ▷ MEAN Stack Training ▷ 100% Job Guarantee ▷ SLA Institute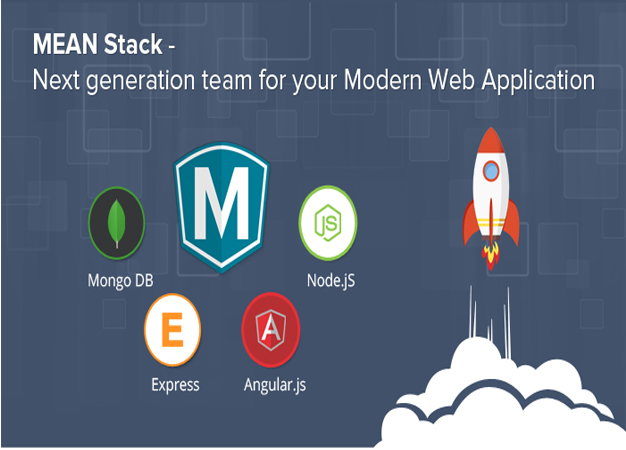 MEAN Stack Course in Gurgaon
MEAN Stack Developer Training Course in Gurgaon
MEAN Stack Development refers to the creation process of web application using JavaScript technologies. It is an effective toolkit that can be used in all types of web development including the creation of complex web applications. A MEAN Stack Developer uses JavaScrip framework technology called MEAN, which is an acronym of MongoDB, Exrpess.js, AngularJs, and Node.js. The MEAN Stack Development Course specifically targets these functions in serious details to give the students a more profound knowledge and skills, aiming to become a professional in web development. They are also responsible for developing web applications using a database, server, front-end and back-end, and has superior knowledge of a specific technology. If you are willing to become a MEAN Stack Developer, then it is necessary that you join a respected MEAN Stack Development Training Institute in Delhi NCR offering a high-quality MEAN Stack Developer Training Course. During the MEAN Stack Development Certification Training, the candidate will receive hands-on expertise in the elements of MEAN Stack, learn coding skills in JavaScript, data visualization, source control management and much more. SLA Consultants India is a well-known Non-IT & IT training consultants firm who provides the most reliable and industry-focused MEAN Stack Training to aspiring candidates in Delhi NCR, Noida & Gurgaon/Gurugram.
The MEAN Stack Developer Training Course is designed to help college students who aspire to become a programmer or web developer gain the necessary concepts and skills required to develop a web application using JavaScript framework is a quick manner. The MEAN Stack Development Training is provided by the most admired and certified trainers with immense experience under their belt. During the MEAN Stack Development Course, the applicant will learn about Node.js, ExpressJs, AngularJS and MongoDB in detail with front-end and back-end elements. It covers various complex topics such as CRUD operations in MongoDB, Mongoose, routing and debugging in Express, controllers, looping and directives in AngularJS, along with frameworks, events and streams, development of web application using Express, server and database in Node.js. You will be able to develop Full Stack Applications in JavaScript using MEAN Technologies, design and build RESTful API through Express.js, Node.js and MongoDB, develop modular, page applications and databases and servers. Anyone who is pursuing their graduation in IT field with some knowledge of HTML, Java and CSS and basic computer expertise can join the MEAN Stack Development Course. At the end of the MEAN Stack Development Course in Delhi NCR location, the candidates will be able to set up a web server, design No SQL Database, build robust REST APIs and high-quality single page application and add authentication to MEAN Stack. We will also provide other valuable features to the students such as MEAN Stack Development live Training, workshop and handouts, projects and assignments, weekend classes, latest and updated MEAN Stack Development Course material and 100% job placement assistance. Being an open source framework and quite flexible in nature, learning MEAN Stack isn't much difficult and after the completion of the MEAN Stack Development Course in Delhi NCR, Noida & Gurgaon/Gurugram, one can easily grab a high-paying job at any reputed web development agency. The entire Short-term Job-oriented MEAN Stack Training Course is separated into below modules, each taught by different teachers and can be completed within 120-130 hours.
Web development is one of the most demanding job profiles in the current business market and anyone with programming and web development skills can easily grab a tremendous job opportunity in the field. However, MEAN Stack developer is a profile which is most preferred by business enterprises as a professional MEAN Stack Developer has a wide knowledge of web app development and has the tendency to perform many more tasks related to JavaScript. By gaining knowledge on database, server, front-end and back-end along with MEAN technology, the candidate becomes an appropriate person to join the web development team of any reputed firm. Some other reasons to learn MEAN Stack Development are given below:
MEAN Stack is considered one of the main aspect of web development.
Many globally recognized companies such as PayPal, Google, Uber, LinkedIn uses MEAN Stack.
The scope of MEAN Stack Developer is extremely high in the current business market, which is expected to increase greatly by 2020 in India.
The salary received by a MEAN Stack developer is much higher than web developers and programmers in the same field.
The job growth opportunities in MEAN Stack development is relatively higher than any other job profile and one can easily be promoted as a team leader in a few years.
Having a MEAN Stack Certification in your resume will also help you impress the recruiter and give you a competitive edge over others.
So, if you are willing to become a MEAN Stack developer in the future, then join our specialized Training Course and clear your career path for success. To know more about the MEAN Stack Course, please visit our office in Delhi NCR, Noida & Gurgaon/Gurugram.
Course Duration:
80 HRS with Highly Skilled Corporate Trainers (Mean Stack PHP Development Training) for 6 Modules – Weekdays / Weekend
SLA Consultants India – MEAN Stack PHP Web Development Certification Training Delivery Method:
Web / Desktop Base.
Instructor-Led Classroom Sessions.
Presentations/Demonstration/Practicals of concepts.
Handouts/Assignments/Real-time Exposure to work on Clients.
NOTE: Classes Are Also Available On Module Basis
MEAN Stack Training Programme Modules
MEAN Stack Training Course
Please find the MEAN Stack course details.
Kindly call us @ 9350319190 for MEAN Stack course details!
Duration of Module
| MEAN Stack Course Module | Course Duration |
| --- | --- |
| MEAN Stack | 80 Hours |
Batch Timings
| MEAN Stack Course Schedule | Course Timing |
| --- | --- |
| Monday to Friday | 8:00 AM – 10:00 AM |
| Monday to Friday | 10:00 AM – 12:00 PM |
| Monday to Friday | 2:00 PM – 4:00 PM |
| Monday to Friday | 4:00 PM – 6:00 PM |
| Saturday/Sunday | 8:00 | 12:00 | 2:00 | 4:00 |
| Sunday | 8:00 AM – 10:00 AM |
| Sunday | 10:00 AM – 12:00 PM |
| Sunday | 2:00 PM – 4:00 PM |
| Sunday | 4:00 PM – 6:00 PM |
Download MEAN Stack Developer Course Brochure