✅SAP HCM Training Course in Delhi, Gurgaon and Noida | 50 Hours SAP HR Course in Delhi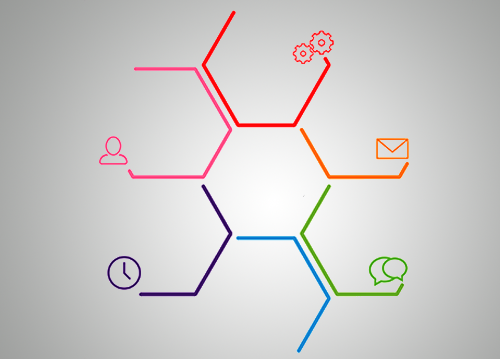 SAP
HR-HCM
Organizational
Management
Recruitments
Personnel
Administration
Time
Management
Personal
Development
Human
Capital
Management
Structure
SAP HR-HCM Training Course in Delhi NCR
SAP HR-HCM Training Course
SAP HR-HCM Training Course
SAP HR HCM (Human Capital Management) refers to an important HR tool used to record data of the employees from their hiring to their termination from the company. It is an essential program that allows the Human Resource team to track the records of their employees and make sure they are performing their role in the organisation well. It stores data such as employee designation, salary, role, work timings, address and other necessary details, which helps the company to fully understand their employees.
SAP HR HCM is categorised in different parts that include organisation management, time management, personnel management, payroll and personnel administration. It is one of the most important roles in the HR department as it allows better productivity and management which leads to the growth of the organisation. Thus, anyone looking to make a career in HR must learn SAP HCM in order to find a promising job as an HR in any reputed industry. SLA Consultants India is a leading SAP HR HCM Training provider in Delhi, Noida and Gurgaon / Gurugram and is equipped with professional instructors, latest tools and system, updated SAP HR-HCM course material and unmatchable learning environment that helps the students to grab the comprehension of SAP HCM efficiently and become a professional HR.
SAP (Systems Applications Products) is world's leader in Enterprise Resource Planning software.
SAP-HR HCM aids the Human Resource Management to perform their duties such as hiring candidates, organizational management, personnel administration, time management, payroll processing and much more.
SLA Consultants India is a leading platform for candidates who wish to enter this big field and make a promising career out of it. Since SAP-HR HCM has such a huge scope in the market, many MBA HR students and working professionals eagerly look for a quality SAP HCM Training Institute in Delhi NCR, Noida and Gurgaon/Gurugram who can polish their HR Management skills and give them guidance to master the most successful business planning software. SLA gives them the opportunity and the platform they require to make their dreams come true.
The SAP HR-HCM course will cover all the trivial and major elements of the subject with fine details and the students will be guided by our industry best professionals who have been in the field for over decades. They are highly experienced, trained and friendly and give their best to assist the student in overcoming any obstacles they find in their way of success.
The SAP-HR HCM course will begin with the introduction to ERP and SAP, proceeding towards the latest development in the SAP.
The students will then move forward to Organizational Management where they will learn about the structures in SAP HCM along with Object relationships and evaluation path.
Personnel Administration will be taught with maintaining employee attributes, promotion, compensation, transfer, and other elements of handling the employees.
Later, in the SAP HR-HCM course, the students will gain knowledge on how to manage time and how to schedule works to increase the productivity with quality.
Payroll processing classes will also be provided to help you understand the Indian and US payroll process and how to compute wages accurately.
Recruitment's and Training is another important topic that will be covered in SAP HCM Course to ready the candidate take on the vital task of searching, recruiting and training the personnel for the company.
Course Duration: 80-90 HRS with Highly Skilled Corporate Trainers
(SAP HR-HCM TRAINING) for 14 Modules – Weekdays / Weekend
SLA Consultants India – SAP HR-HCM Training Delivery Method:
Web / Desktop Base.
Instructor-Led Classroom Sessions.
Presentations/Demonstration/Practicals of concepts.
Handouts/Assignments/Real-time Exposure to work on Clients.
SAP HR-HCM Training Programme Modules
SAP HR-HCM Training Course