ROC Course ▷ Live MCA Classes ▷Mega Offer -Free SAP ▷SLA Training Institute ▷Online/Offline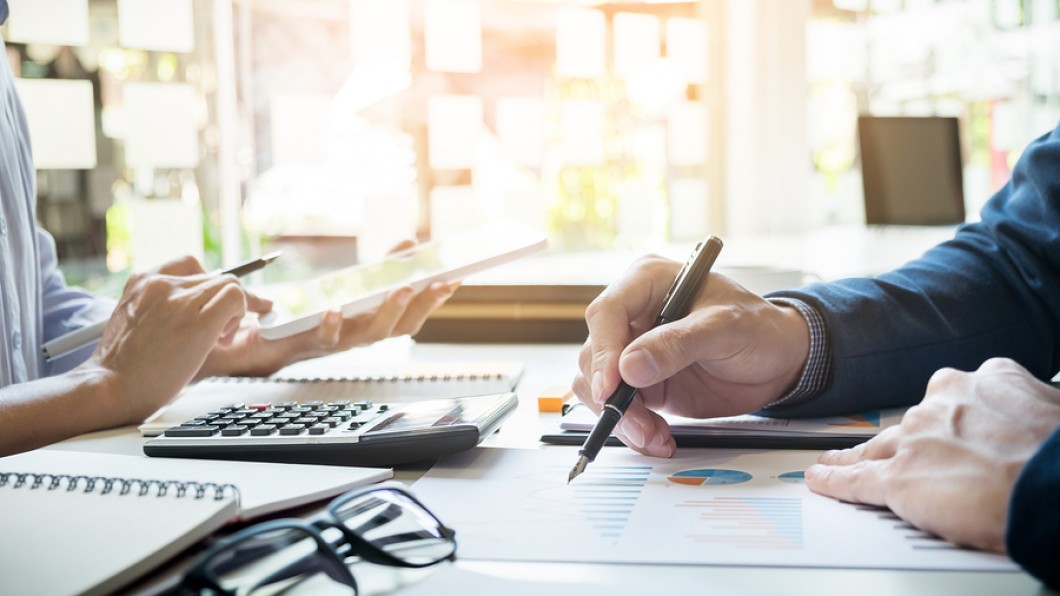 Registrar of Companies
(ROC)
Training Course
ROC Training ▷ Apply for Free Demo
The Registrar of Companies also known as ROC, is an appointment with the Ministry of Corporate Affairs under the sub section 75 of section 2 in the Companies Act 2013, who is responsible for regulating industries and business organizations in the Indian service sector. They oversee the recordings and maintain important details regarding new and current companies within their jurisdictions and also controls the establishment of new companies along with renewal or any modification in the existing ones. They are one of the most important members in the Ministry of Corporate Affairs which is an office that deals with management and Administration of organizations and limited liability partnership in India. There are a total of 22 Registrar of Companies offices in all the Major States in India. And people assigned in these offices are known as Registrar of Companies who are tasked with the main duty of companies and LLPs registrations all over the state and union territories. They also certify that the companies and LLPs are complying with legal requirements as per the company act 2013. Furthermore, they also maintain a registry of records regarding all the companies registered with them and also enable the general public to access this information after paying a stipulated fee. It is considered one of the most powerful job profiles in the government sector and anyone who is willing to become a Registrar of Companies needs to undergo sufficient ROC Training and education in order to learn all the abilities and expertise required to perform their functionalities in an efficient manner. The Registrar of Companies Training Course in Delhi NCR is a dedicated and specialized ROC Training Course developed by SLA Consultants India for candidates who want to pursue a career in the same field. The ROC Certification Course covers all the important aspects of Registrar of Companies to the students in a detailed manner using efficient and innovative education techniques. The ROC Training Course is targeted towards government job seekers, freshers and beginners in the business field along with any professional who are currently working as Business Manager and wants to enhance their knowledge so that they can clear ROC exam. It is important to understand back cracking exam of Ministry of Corporate Affairs can be extremely difficult, and in order to understand the exam structure along with the kind of questions it will contain along with their answers, attending registrar for companies ROC Training Course is highly recommended. Our highly proficient teachers will get the students at every step so that they can grasp educate understanding in the field and gain expertise in company laws in India along with understanding and performing the entire procedure of registering the company. There are no special requirements in order to register for the ROC Training Course except having the graduation degree in the business field. Last year college students can also attend the ROC Training Course so that they can kick start their career after graduation.
Registrar of Companies (ROC) Training Course Delhi NCR is designed by industry experts while considering the current requirements in the industry. The ROC Taining Course consists of all the major elements which needs to be included while registering a company. This includes understanding Company Law basics, management body of the company, meetings, registrations, annual filing and many others. It will provide complete comprehension to the participant on how companies are registered by the registrar of companies office. They will learn issuing a certificate of Incorporation and finalizing various statutory requirements, document in memorandum of association, article of association, and pre-incorporation agreement for managing directors and appointment directors along with declaring all the requirements regarding Registration of the company. The ROC Training Course will help them understand the basic and advanced rules of company registration and what they need to look for from the business owner in order to successfully register their organization. The ROC Training Course is conducted by well certified and qualified corporate trainers having code 10 to 15 years of experience in the business management field. The students will go through ROC Technical Training and real time exposure on the work of clients to get hands on experience and working equities of Registrar of Companies. Furthermore, participants will learn to instructor LED classroom with projectors and seminars to receive intense knowledge in the duties and responsibilities of a Registrar of Companies.
The ROC Certification Course will provide essential skills and expertise to the students on the Roles and Responsibilities of a Registrar of Companies which include incorporation of company along with certification, making entries of satisfaction and release relation to mortgage and charges, perform inspection, investigation and inquiry before registering the company, searching and seizing documents and papers of the company in case of suspected mutilation, eliminating the name of the company from the Registrar of Companies office, certifying that the company comply with legal requirements of Companies Act 2013, fulfilled regulations and reporting of companies along with their shareholders and directors, fostering and facilitating business culture, and much more. They can also ask for additional information from the company and have the power to refuse the company to register. After completing the Registration of the Company, the ROC is also responsible for changing the name and objectives along with registered office of the company after completing the formalities. At SLA Consultants India, the learners will get information regarding all the sections under which the Registrar of Companies will work which include Section 77 (2), Section 81, Section 78, Section 137, Section 208, Section 93, Section 157, and much more along with the powers of Registrar of Companies, so that they will be able to fulfill their job responsibilities in an efficient manner. We provide a strict learning environment to the candidates along with excellent administration support at every stage, giving them the right platform to stay ahead in the competition and lead a career in the field. We also deliver 100% Job Placement Assistance to all the participants upon successful completion of the ROC Training which include conducting mock interviews and providing personality development training. It would not only allow the students to crack the exam for Registrar of Companies but also you are the interview round easily. Apart from that, valid certification in the field is also provided which highlights the effectiveness of the candidate to the recruiter.
Registrar of Companies is a government job profile which offers enormous benefits to the candidate. The profile is responsible for performing all the functions related to the registration of the company along with making any modifications in their application and recording their business operations. There are so many benefits associated with acquiring skills in Registrar of Companies which are as follows:
Similar to another government job in India, the Registrar of Companies' job profile also offers incredible salary along with other benefits such as TA, DA, and other allowances. You will be considered a government professional who have high power when comes to Business Management.
There will be increased job security if you become a Registrar of Companies. You will be able to work for years with job growth opportunities and the ability to perform your duties without getting worried about losing your job.
Acquiring skills in Registrar of Companies can be extremely beneficial for any professional who not only wants to enter into the Ministry of Corporate Affairs office but also have any interest in pursuing a career in Business Management. Due to strict competition in the field, if they are not able to become a Registrar of Companies, they can easily secure a high paying job profile in any reputed business organization due to their excellent skills.
You will be highly respected and recognized in the field due to the kind of power you possess being a Registrar of Companies. You will have the right to accept or reject the application of business owners for registration of their companies and you can even cancel the registration of any organization who perform any illegal activities.
Apart from high salary and job security, becoming a Registrar of company can also offer additional benefits such as perks and bonuses, medical benefits, fixed working hours and holidays, excellent work life balance and retirement benefits. Furthermore, you will have the power to influence the economy of the country by given small scale organizations an opportunity to register their company and contribute to the GDP.
These are some of the benefits of associated with learning Registrar of Companies skills and expertise and how you can make difference in not only your life but in the life of others as well. For more information regarding the ROC Certification Course or our ROC Training Institute in Delhi, Gurgaon and Noida, or give us a call.
Registrar of Companies (ROC) Practical Training Course.
Course Duration: 25 – 30 Hours for the modules
SLA Consultants India – Registrar of Companies (ROC) Practical Training Delivery Method:Web / Desktop Base.
Instructor-Led Classroom Sessions.
Presentations/Demonstration/Practicals of concepts.
Handouts/Assignments/Real-time Exposure to work on Clients.
NOTE: Classes are also Available on Module Basis
ROC Programme Modules
Registrar of Companies (ROC) Training Course