HR Social Compliance ▷Get Free HR Analytics ▷SLA Training Institute "Online/Offline/Hybrid"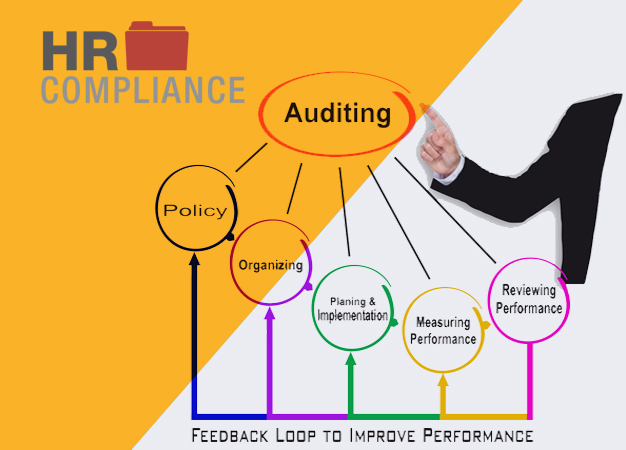 HR Social Compliance Audit Training
HR Social Compliance Audit Training Course
HR social compliance audit refers to an important job in HR department of a business company which ensures that the code of conduct for employees welfare and the government is being followed in the company. It makes sure that the business treats their employees well and follows all the rules and regulations decided by the law. This is done through a social audit by professionals who conduct a full-fledged survey to review the company's morals, its working environment, identifying the social needs and targets by gathering accurate data and then taking necessary actions to make sure the employees get the best possible treatment within the laws sanctioned by the Government. Therefore, companies all over the world search for professional and knowledgeable HR personnel who could perform these tasks effectively, and if you are willing to be that personnel, then you should attend a quality HR Social Compliance Audit Training Course from SLA Consultants India where you will be offered the right assistance and platform in order to become a professional HR.
To ensure the company is treating their employees well and meeting all the social requirements and responsibilities, social compliance audit needs to be conducted. It involves reviewing company's law and order, defining company's stakeholders by identifying those individuals who are affected in one way or another, whether it is the employee (s) or the customer. It also involves reviewing the environment and surroundings of the company that could somehow affect the functionality of the workers. The HR Social Compliance Audit Training helps the individual who wishes to become a professional HR and perform the Social Compliance Audit for their company, by providing them with needed skills and expertise in a very period of time.
SLA Consultants India understands the requirements of the business enterprises all too well and thus, developed this industry focused HR Social Compliance Training Course suited for both aspiring candidates and working professionals to learn the functionalities of a social auditor and helps the company maintain a perfect and user-friendly environment. This will ensure that the workers have no difficulty at all in performing their jobs, which would result in higher productivity. The main objectives of the HR Social Compliance Training are to build up the capacity of social compliance auditors, administrations and HR officers in the individuals who can conduct legal and effective hiring. The HR Social Compliance Course covers topics such as the purpose of the audit, need of compliances, discrimination, code of conduct, forced labour, child labour, wages, working hours, types of audit, health and safety, etc. Our updated course material taught by highly experienced and trained instructors will lead the candidates to the right direction. Other inclusions of the HR Social Compliance Course are live practical HR audit training, real-time classroom lecture, video tutorials and 100% job placement assistance.
Maintain a smooth working environment is more important than constructing it. Every business organization understands it and thus, search for an experienced and skilled HR auditor who knows how to make sure employees feel at ease during their work. Learning HR social compliance audit can provide major benefits, whether you are an individual seeking job or a business owner. Below are mentioned important reasons on why you should attend this course:
It can help you become an irreplaceable asset to your HR department as you will be maintaining the laws and order and looking after one of the most important elements of the company i.e. Employees.
Every enterprise needs to provide all the assistance and comfort to their employees in order to get high-quality work that would increase their productivity. This can only be done by an expert HR social compliance auditor.
There is a huge demand for HR social compliance auditor in the current market, as organizations are now beginning to understand the importance of offering right environment to the workers.
The average salary of an HR auditor is also very good. One can easily get a job opportunity after learning HR social compliance audit from a reputed institute that could pay over INR 25,000 at the start.
After learning HR audit, you can pursue job the as a manager or director of Human Resource, Employee relation professional, recruiter, HR analyst or administrator, compliance officer, auditor, chief talent officer, etc.
If you own a business, you can identify the areas which need to be changed or improved in order to increase the efficiency of the employees.
These are some major benefits of attending HR social compliance audit from SLA Consultants India and if you really need to pursue a promising career after your graduation, then join the HR Social Compliance Course as soon as possible. For more information, you can visit our office in Delhi, Gurgaon or Noida or you can just call at given numbers.
HR Social Compliance Audit Training With Advanced Excel and SAP HCM- 100% Practical Training with Interview Guarantee
Course Duration: 25 HRS with Highly Skilled Corporate Trainers
SLA Consultants India – HR Social Compliance Audit Training Delivery Method:
Web / Desktop Base.
Instructor-Led Classroom Sessions.
Presentations/Demonstration/Practicals of concepts.
Handouts/Assignments/Real-time Exposure to work on Clients.
HR Social Compliance Training Programme Modules
HR Social Compliance Audit Training Course
Definition of the term "Audit" , "Compliances".
What is CSR – Corporate Social Responsibility.
Purpose of Audit.
Why Compliances / Need of Compliances.
Social Compliances – Objective.
Measuring Compliances.
Types of Compliances.
ILO – International Labour Organization.
Labour standards outlined by ILO.
Forced Labour
Child Labour
Freedom of Association.
Discrimination.
Wages.
Working Hours.
Health and Safety.
Different Industry Codes.
Code of Conduct.
Social Compliances – Subcontracting.
Social Compliances – Environmental Protection.
Types of Audit.
Factory pictures.
Audit methodology.