Manual+Automation Software Testing Training in Delhi, Gurgaon & Noida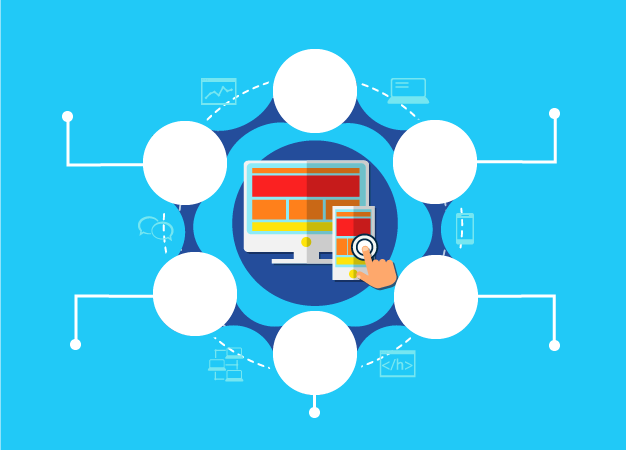 Software Testing Course Online/Offline
Manual Software
&nbsp&nbsp&nbsp&nbsp&nbsp&nbspTesting
&nbspQuick Test
Professional
&nbsp&nbspUnified
Functional
&nbsp&nbsp&nbspTesting
Agile Testing
&nbsp&nbsp&nbsp&nbsp&nbspInternational
&nbsp&nbspSoftware Testing
Qualifications Board
Agile
MAT
ISTQB
UFT
QTP
Advanced
Selenium
Software Testing Training Course
Software Testing Training Course
In the software industry at large, there are mainly thee varieties of Software Testing that are used, these are Manual, Automated Software Testing and Performance Software Testing. SLA Consultant's Software Testing Course is designed to help aspirants develop necessary software Testing skill sets in areas of manual. Automatic Testing, Fictional Testing and Performance Testing scenarios, which is important to make it big in the highly competitive software industry. There are a 5-6 Lead Tester in a trainers team who will deliver software Testing training course with practical and live Testing projects implementation approach during Software Testing class room training in Delhi, Noida & Gurgaon/Gurugram. After completion of Software Testing Course we provide industry acceptable certificate and interview support for fresher to professional.
An industry approved certification accompanied by a solid knowledge base in Software Testing is just the competitive edge every aspirant wanting to make it large in the software industry wishes for. With SLA's Manual + Automation Software Testing Training, you can get just that – hands-on experience dealing with Manual Testing patterns and Automated Testing tools or performance Testing in real time scenarios. Learning from highly experienced industry experts who will deal with in-depth Manual (Testing patterns), ISTQB, Automation tools like (Selenium, UFT, Katalon Studio, Watir) Performance Testing, (LoadRunner.JMeter. WebLOAD etc) Testing concepts in Software Testing training sessions conducted in world-class lab facilities is the easiest way to establishing a substantial knowledge base in the field of Software Testing.
After the finishing of the 2-3 months Short-Term Job-Oriented Course, the learner's will get 100% Job Support in reputed Software Development companies. Other major benefits of Software Testing Course are live training sessions, lab sessions, industry based assignments & projects & group studies and placement support.
Software Testing training Course (SQA) is currently available at Delhi NCR, Noida Gurgaon/Gurugram Center in weekdays or weekends. As per high demand of learns we have launched our new centre for Software Testing Training Course in Noida as well. We Guarantee 100% Interview after successful completion of the 70% of Software Testing Course . All interviews/placement will get done in Delhi, Gurgaon, Noida, Ghaziabad, Faridabad, NCR location with mid level to MNC companies.
Owing to the critical importance of Software Testing in the software industry, the demand for highly skilled testers is more than ever before. Contrary to popular belief, Software Testing isn't just a one-step process. It is integral to the success of every stage of creating a software, right from the conception of the idea to its implementation (coding) and finally the user acceptance stage. Current salary trends for Software Testers in the industry suggest that testers are as crucial to a technology firm as developers. Acquiring the right skill set while being backed by an industry approved certification such as this one from SLA, is a sure-fire way to make your mark in the extremely competitive software industry. At SLA, our highly experienced faculty members provide real-time project-based Software Testing training in world-class lab facilities that will help you in developing an unshakable ability and the intellectual 'know-how' necessary to having a fruitful and rewarding career in Software Testing. With plenty of edifying workshop sessions and placement assistance, your path to becoming a respected Software Testing professional has been laid out for you.
Demand of Software Tester in increased by 40% in last 3-5 years
Testers play one of the most important roles in Software Development from the beginning of the projects, unlike earlier days where Testing was performed at the end or during the later part of development.
Software Testing role as an every moment, have to face the new challenges & find New Bugs to improve the Product Quality.
Onsite opportunities of a software tester is higher as compered to others
Therefore, join SLA Consultants India for the Course of Manual, Automation & Performance Testing & become an expert professional & an important asset for a reputed company in short-time. Enjoy promotion at right time & acquire measureless knowledge in one of the most rapidly growing fields.
Course Duration: 95 – 110 HRS with Highly Skilled Corporate Trainers Manual + Automation Testing Training for Modules – Weekdays / Weekend
Are you able to answer following questions?
What is SRS, use case, user story & functional specification? Where will you use what?
What is configuration management?
What is Agile, sprint, scrum, product backlog, retrospection, scrum master etc.?
What is agile board & what is a confluence page?
What are estimation techniques?
What is QA & QC?
What are different levels of CMMI, TMM & ISO?
How quality professionals get easily promoted in senior management role?
How to deploy, customize, administrate & use tools like Quality Center, QTP, Selenium IDE, JIRA, TestLink, Mantis, SVN etc?
If you already know solutions of above questions, then probably you don't need this course. However if not, then become a Manual & automation expert with us.
SLA Consultants India – Manual + Automation Testing Certification Training Delivery Method:
Web / Desktop Base.
Instructor-Led Classroom Sessions.
Presentations/Demonstration/Practicals of concepts.
Handouts/Assignments/Real-time Exposure to work on Clients.
NOTE: Classes Are Also Available On Module Basis
Software Testing Programme Modules
Manual + Automation Software Testing Training Course
Please find the Software Testing course details. Classes & Course can be designed/customize as per request
Kindly call us @ 9350319190 for course details!
Duration of Module
| Software Testing Course Module | Duration |
| --- | --- |
| Module 1 – Manual+ISTQB Software Testing | 55 – 60 (Hours) |
| Module 2 – Advanced Selenium | 35 – 40 (Hours) |
| Module 3 – QTP / UFT | 30 – 35 (Hours) |
| Module 4 – Agile Methodology | 20 – 25 (Hours) |
| (Manual+ISTQB) + (Basic Selenium Testing) | 55 – 60 (Hours) |
| (Manual+ISTQB) + (Advanced Selenium) | 80 – 90 (Hours) |
Batch Timings
| Software Testing Schedule | Timing |
| --- | --- |
| Monday to Friday | 8:00 AM – 10:00 AM |
| Monday to Friday | 10:00 AM – 12:00 PM |
| Monday to Friday | 2:00 PM – 4:00 PM |
| Monday to Friday | 4:00 PM – 6:00 PM |
| Saturday/Sunday | 8:00 | 12:00 | 2:00 | 4:00 |
| Sunday | 8:00 AM – 10:00 AM |
| Sunday | 10:00 AM – 12:00 PM |
| Sunday | 2:00 PM – 4:00 PM |
| Sunday | 4:00 PM – 6:00 PM |