Best SPSS Certification, 100%MNC Job upto 60K, Free R, Python, Alteryx, SLA Institute, Delhi NCR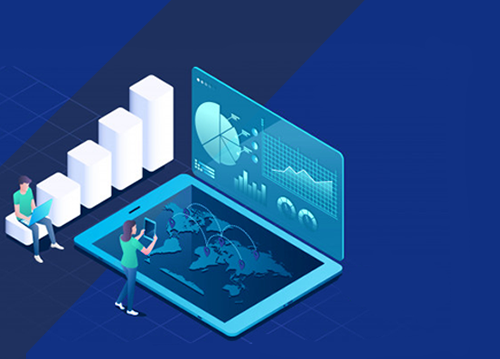 SPSS Training Course in Delhi NCR
Basic SPSS
Familiarity with SPSS Processer
Descriptive Statistics
Hypothesis Testing
Correlational Analysis
Non-parametric Tests
Advanced SPSS
Linear Models
Factor Analysis
Cluster Analysis
Discriminant Analysis
Time Series Analysis
Join Free Demo of Advanced SPSS Analytics
Data Analysis Using SPSS Training Course
SPSS stands for the statistical package for the social science, which is a Windows based program used to perform data entry and analysis, such as creating tables and graphs and handling a large amount of data without any hindrance. It is a Highly popular software package designed by SPSS incorporation and acquired by IBM in 2009 which is currently used by millions of organizations all over the world for marketing research and data mining purposes. Many small and large scale industries are looking for SPSS operators constantly and if you are looking to pursue a career in data management, then it would be wise for you to join the SPSS Training Course from a reputed SPSS training institute. SLA Consultants India is a highly dedicated and reliable SPSS Training provider in Delhi NCR, Noida and Gurgaon/Gurugram at very reasonable price. We understand the importance of SPSS, thus designed the most competitive and job oriented training material taught by the best in the industry.
SPSS is a program used for statistical analysis in social science and mainly utilised in education and research facilities. The SPSS Training Course is specifically designed by SLA Consultants India in order to meet the requirements of both small and large-scale industries and help the candidates acquire a decent job opportunity with the fair income after the completion of the course. During the SPSS course, the student will learn Basic and Advanced SPSS features and functionalities, which include SPSS processor, descriptive statistics, hypothesis testing, correlational analysis, regression, non-parametric testing, factor, cluster and profile analysis, discriminant analysis, survival and neural network analysis along with time series analysis.
The SPSS Training will guide you through the fundamentals of research in statistics and help you deliver the skills related to the SPSS environment for data preparation and data understanding. At the end of the SPSS Course, the participants will understand the research process and know how to measure and collect the data, differentiate between statistical models and work with graphs. Any Aspiring researcher, decision maker, Data Analyst, Data Scientist or data architect can join this course to kick start their career. It is also a necessary course for working professionals who wish to enhance their skills and expertise, however, the candidate must be a graduate in any stream. SLA Consultants India contains some well admired and certified trainers who will teach you the modules with in-depth knowledge and provide you with the kind of SPSS Training necessary to build confidence and comprehension. The other inclusions of the codes are Real-Time SPSS Training Session, lab session, job oriented syllabus, working on clients project and 100% job placement assistance after the completion of the SPSS Course.
SPSS is one of the most important data analysis, marketing and research software designed by SPSS and currently used by millions of organisations worldwide. Below are mentioned some of the reasons why you should pursue the SPSS Training Course if you aspire to become a data marketer or researcher.
As per the survey in 2015 SPSS statistics is extensively used for statistical analysis in social science, Healthcare industry, market researchers, education researchers, Government and marketing organisation for data analysis and data mining. This shows the huge scope of SPSS statistics is in the market, which the candidates can take full advantage of.
Many organizations are looking for SPSS operators constantly and you can grab those opportunities only after learning SPSS. You will be able to clear any interview after having a certification under your belt.
The average pay for an SPSS operator is comparatively high than any other data management operator.
SPSS is very easy to learn and does not require any prior knowledge of programming or database. It also offers a friendly user interface.
There are abundance of job opportunities for SPSS software in the market, you don't have to worry about job security or finding a relevant job opportunity.
After acquiring certification in SPSS you can easily become a data analyst or a data scientist and make necessary decisions for your company if you own a small or medium sized business.
These are more than enough reasons for any Aspiring candidate to join the SPSS Training Course. SLA Consultants India provides the needed platform and resistance requirements for the candidate to have a promising career in the future. For more information regarding the course, you can give us a call or visit our office in Delhi NCR, Noida and Gurgaon/Gurugram.
Course Duration:
55 HRS with Highly Skilled Corporate Trainers (Data Analysis using SPSS Training) for 2 Modules – Weekdays / Weekend
SLA Consultants India – Introduce SPSS Training Course Delivery Method:
Web / Desktop Base.
Instructor-Led Classroom Sessions.
Presentations/Demonstration/Practicals of concepts.
Handouts/Assignments/Real-time Exposure to work on Clients.
NOTE: Classes Are Also Available On Module Basis
Data Analysis Using SPSS Programme Modules
Data Analysis Using SPSS Training Course