UI Developer Course ▷Live UI Development Project ▷ 100% Job ▷Free Angular Training ▷ SLA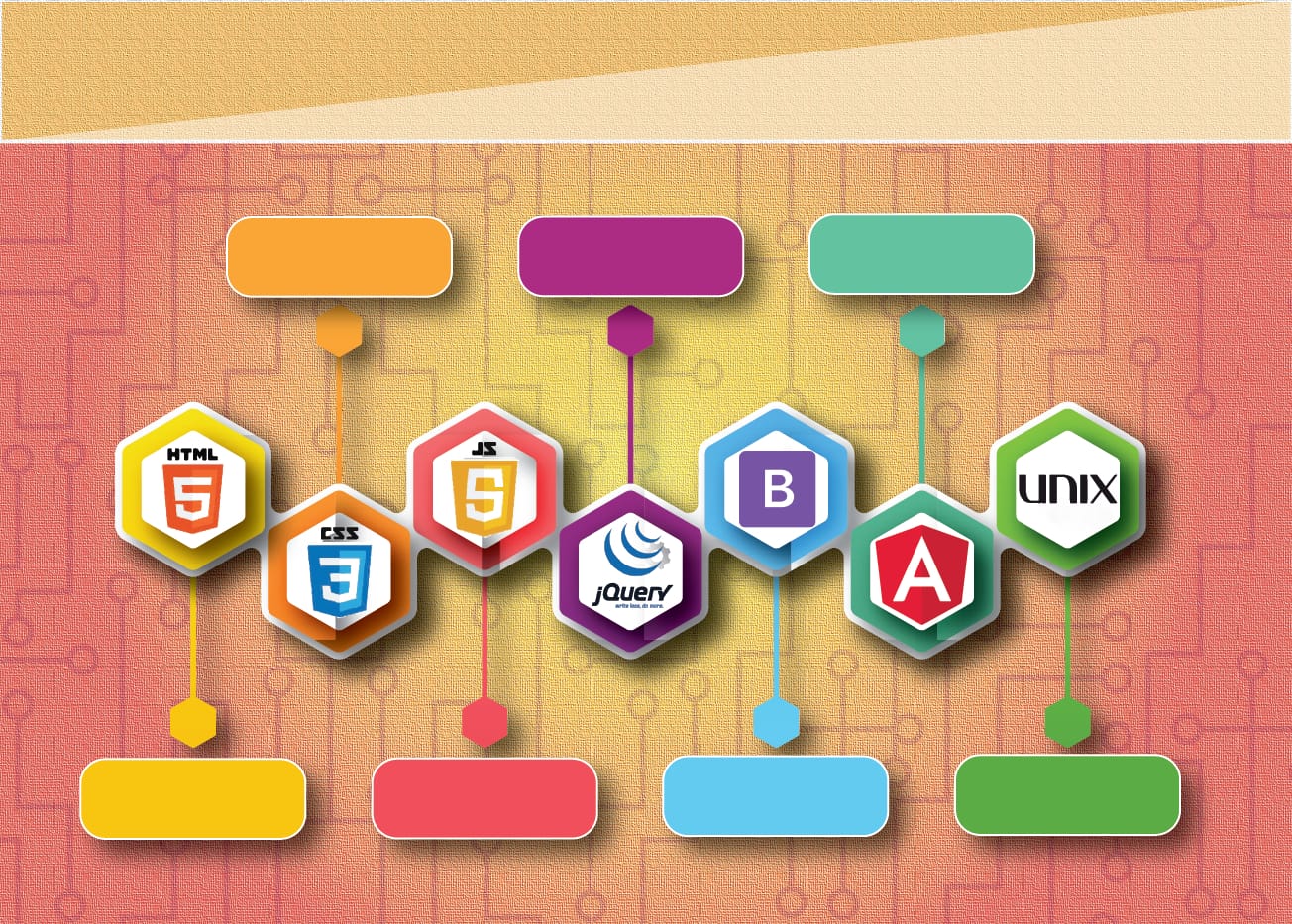 UI Developer Training Course in Delhi
CSS
JQuery
AngularJS
HTML
JavaScript
Bootstrap
Unix
UI Developer Certification ▷ Free Demo
UI Developer Training Course
UI Developer Training Course is a Certification Course in Web Development provided by SLA Consultants India to Aspiring candidates who wants to become a professional web developer and pursue a promising career in the field. At SLA Consultants India in Delhi NCR, Noida & Gurgaon/Gurugram we provide basic and advanced knowledge on how to layout the design and pattern of the website as per the requirement of the client.
UI Developer Training Course helps the candidate to learn to design each and every page of the website that will help the company to interact with their visitors. A user interface developer utilizes his or her sensible and Technical skills to develop an attractive and highly functional website using Visual designs through Photoshop and HTML coding. They are responsible for providing the user interface solution to the end-user which include the field and behavior of the interface, its final look, and appearance to the user. They have to work coordinately with a web designer and web developer in order to develop a suitable website for the client by positioning all the relevant features at the right place and in an effective manner. The high-end UI Developer Training Course in Delhi NCR, Noida & Gurgaon/Gurugram, it will provide theoretical and practical knowledge on visual design of the interface allowing them to become a valuable personnel for the IT Department of the organization. Our highly experienced and qualified trainers will be responsible for delivering the appropriate and industry-focused knowledge to the applicant using the most updated UI Developer Course material. During the UI Developer Training, the candidates will receive in-depth knowledge of HTML, HTML5, CSS, CSS3, JavaScript, Bootstrap 3, AngularJS jQuery and Unix system features. These models will be taught by different corporate trainers and students will also have the liberty to choose particular modules as well. The UI Developer Course is targeted towards inspiring professional designers, web and mobile designers, product managers or professional in the server-side language. Anyone with a graduate degree and pursue the UI Developer Training Course without having any prior knowledge and expertise in the field. Other major features of UI Developer Training Course include projects and assignments, live training session, workshops in handouts, skilled and professional faculty, 7 days working admin supportand 100% Job Placement Assistance.
The era of Internet has come where all the business industries are utilizing the services of the Internet in order to reach a wider audience and enhance their revenue. The stiff competition in the market has contributed to the development of various strategic and Technical methods to stay ahead and Secure a large amount of audience. Having responsive and attractive website is one such strategy to achieve success in the business. However, if the website or mobile interface does not appear to be flexible and easy to navigate, then the business can lose potential customers and lead to failure. Therefore the role of a UI developer is very important for any business organization in order to develop an eye-catching and Highly attractive web interface.
By attending the Training Course for UI Development in Delhi NCR, Noida & Gurgaon/Gurugram you will be able to take advantage of the incredible scope of the field in the market. Other various reasons to choose UI Development Training Course as below:
The average salary of a UI developer starts from 500000 INR per annum in any reputed industry.
Due to the increasing rate of online business, the job scope of UI developer is really exceptional.
Learning UI development can also have the candidate to explore various other job opportunities such as web developer, Web Designer, and program designer.
The role of a UI developer is extremely important for organizations of all scale, providing job security and respect in the field.
The growth opportunities in the field are also favorable and the candidate can become product manager within a few years.
Therefore if you are looking for a reliable and job oriented UI Development Training course in Delhi NCR location, then please visit our office in Gurgaon, Noida & Delhi NCR.
Course Duration:
40 – 45 HRS with Highly Skilled Corporate Trainers (
UI Web Developer
) for Module – Weekdays / Weekend
SLA Consultants India – UI Web Developer Certification Training Delivery Method:
Web / Desktop Base.
Instructor-Led Classroom Sessions.
Presentations/Demonstration/Practicals of concepts.
Handouts/Assignments/Real-time Exposure to work on Clients.
UI Developer Training Programme Modules
UI Developer Live Training Course
Please find the UI Developer course details.
Kindly call us @ 9350319190 for UI Developer course details!
Duration of Module
| UI Developer Course Module | Course Duration |
| --- | --- |
| UI Web Developer | 40 – 45 Hours |
Batch Timings
| UI Developer Course Schedule | Course Timing |
| --- | --- |
| Monday to Friday | 8:00 AM – 10:00 AM |
| Monday to Friday | 10:00 AM – 12:00 PM |
| Monday to Friday | 2:00 PM – 4:00 PM |
| Monday to Friday | 4:00 PM – 6:00 PM |
| Saturday/Sunday | 8:00 | 12:00 | 2:00 | 4:00 |
| Sunday | 8:00 AM – 10:00 AM |
| Sunday | 10:00 AM – 12:00 PM |
| Sunday | 2:00 PM – 4:00 PM |
| Sunday | 4:00 PM – 6:00 PM |