PHP Full Stack Course ▷ 100% Job Guarantee ▷ Free Angular Training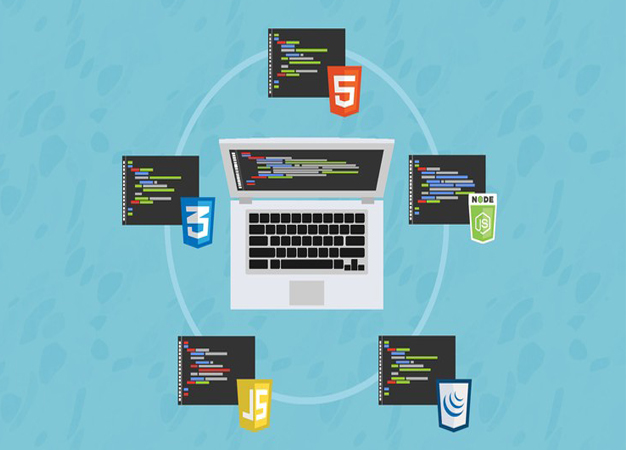 PHP Full Stack Development Training
PHP Full Stack Course in Gurgaon
PHP Full Stack Developer Training Course in Gurgaon
PHP Full Stack development refers to the creation of web applications and website using various technologies that include PHP, MySQL, AngularJS, NodeJS etc. Full stack web development is currently one of the most desired and necessary job profiles as it allows business organizations to easily develop complex web applications. It offers several benefits to the organization and the developer that includes easy switching, cost saving, easy to upgrade, and much more. This is the main reason the market is filled with varying Full Stack Developer Training Course in Delhi NCR, Noida & Gurgaon/Gurugram that claims to offer the most obvious and industry focused knowledge on web development and app development. SLA Consultants India is one such highly reliable and experienced Best PHP Full Stack Deveoper Training Institute where you will receive a rigorous and essential Full Stack knowledge, including its various elements such as HTML, CSS, JavaScript, back-end language, database and web storage, HTTP and REST, Web application architecture, data structure and much more. After completing the PHP Full Stack Course, you will be able to all the front end to back end operations of application development, host and design network and environment, develop user interface and increase user experience and help the client to enhance their business productivity. If you are also willing to get into the line of web development, then just having programming language knowledge isn't necessary for the current market. Thus, join our PHP Full Stack Developer Training Course in Delhi NCR, to clear your career road.
PHP Full Stack Developer Training Course is a specialized and Job-oriented Short-term Training Course, which is suitable for college students who wish to make a career in web development field. The participants will learn to build complex server-side web applications using a powerful relational database tool to store data and build a secure Linux based server network along with installing cloud-based application hosting. A Full Stack developer is someone who is familiar with all the layers of the web development, which includes Data Modeling, business logic, API, MVC, user experience, user interface, understanding the needs of customers and business and much more.
In PHP Full Stack Developer Course, the applicant will receive in-depth knowledge on popular JavaScript technology, along with developing entire design structure and perform front-end and back-end functionalities. At first, the candidates will learn about Front-end data that include HTML5, CSS3, Jquery, JavaScrip, Bootstrap, AngularJS website hosting and then continue their education towards back-end module consisting PHP and MySQL, NodeJS, creation, and updation, and at last, assured placement assistance will be provided to help them secure a job at a reputed firm. The entire PHP Full Stack Training Course can be completed within 120-130 hours. The PHP Full Stack Developer Training in Delhi NCR, Noida & Gurgaon/Gurugram by SLA Consultants India is provided by the most reputed and certified trainers with years of experience. They will hone the careers of the students by giving them the proper and adequate knowledge to lead a successful career ahead. It would help you developer business logic skills and create an application that would meet the requirements of the clients. Other major features of the PHP Full Stack Course include Real-time Web Developer Training under expert guidance, projector led smart classrooms, latest PHP Full Stack Developer Course material and updated equipment, industry relevant projects and assignments and 100% job placement assistance. The students can also choose their preferred batch timings.
Web development is currently one of the most desired and demanding job profiles in IT department as every business organization requires to build a reliable web application in order to perform their business functions. There are many programming languages that can be used in web development, however, PHP Full Stack Development is considered by far the best as it consists of all the web development tools in detail and offers a complete solution to the client. It includes JavaScript, AngualarJS, PHP & MySQL, Node.js, database, network, user interface and experience, quality assurance, security, etc. A Full Stack Developer consists decent knowledge of all the elements related to web development, even though they don't master them. It is enough to make them the desired candidate in web development agency as they can use their expertise in designing complex web application.
Some other major reasons to become a Full Stack developer are as follows:
As of 2017, the demand of Full Stack Developers are much higher than of web developers who specialize in only one tool.
The job opportunities for learning full stack development vary in different field such as system analyst, software developer, software engineer, data analyst/scientists, big data developer, front-end developer, network professional, etc.
The growth opportunity in Full Stack Development is brilliant and one can easily find themselves getting promoted in a quick span of time.
The salary offered to a full stack developer is relatively higher than of web developer.
You get to learn new things on a regular basis.
It is perfect for small and medium-sized industries as they require candidates with an ability to perform multiple tasks as compared to large enterprises who focus on hiring people with specialized skills.
Thus, join our valuable and job oriented full stack developer training course to give your career a quick start. To know more about the PHP Full Stack Developer course or institute, please visit our office in Delhi NCR, Noida & Gurgaon/Gurugram.
Course Duration:
120 HRS with Highly Skilled Corporate Trainers (Full Stack PHP Development Training) for 6 Modules – Weekdays / Weekend
SLA Consultants India – Full Stack PHP Web Development Certification Training Delivery Method:
Web / Desktop Base.
Instructor-Led Classroom Sessions.
Presentations/Demonstration/Practicals of concepts.
Handouts/Assignments/Real-time Exposure to work on Clients.
NOTE: Classes Are Also Available On Module Basis
PHP Full Stack Training Programme Modules
PHP Full Stack Training Course
Please find the PHP Full Stack course details.
Kindly call us @ 9350319190 for PHP Full Stack course details!
Duration of Module
| PHP Full Stack Course Module | Course Duration |
| --- | --- |
| PHP Full Stack | 120 Hours |
Batch Timings
| PHP Full Stack Course Schedule | Course Timing |
| --- | --- |
| Monday to Friday | 8:00 AM – 10:00 AM |
| Monday to Friday | 10:00 AM – 12:00 PM |
| Monday to Friday | 2:00 PM – 4:00 PM |
| Monday to Friday | 4:00 PM – 6:00 PM |
| Saturday/Sunday | 8:00 | 12:00 | 2:00 | 4:00 |
| Sunday | 8:00 AM – 10:00 AM |
| Sunday | 10:00 AM – 12:00 PM |
| Sunday | 2:00 PM – 4:00 PM |
| Sunday | 4:00 PM – 6:00 PM |
Download PHP Full Stack Developer Course Brochure