QTP/UFT Certification Training at Delhi, Gurgaon & Noida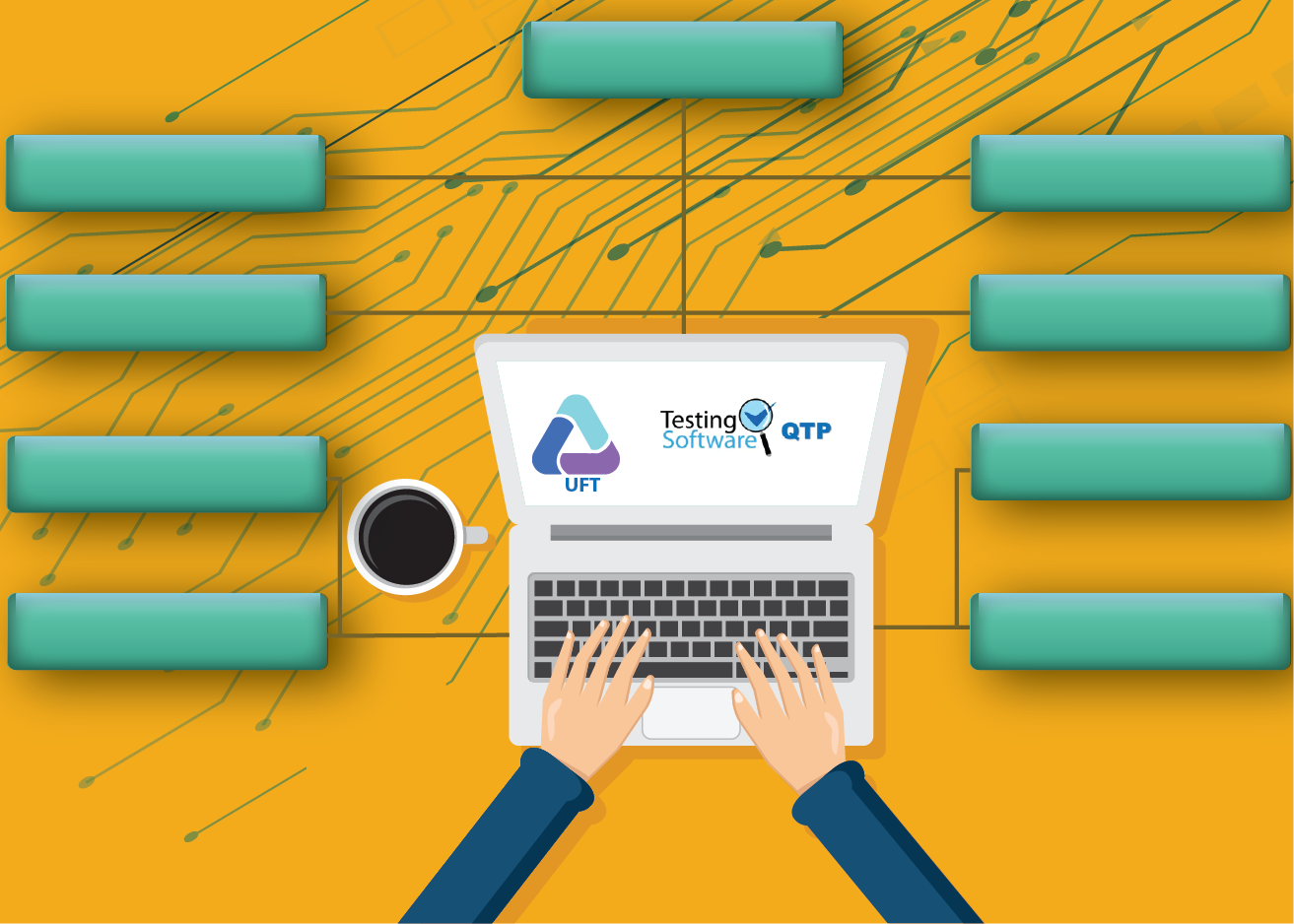 QTP/UFT Testing
Training Course
SLA Consultants India
Error Handling
Input/Output
Opertaions
VBScript
Record & Playback
Automation Testing
Objects
Checkpoints
Actions
QTP Automation
Object Model
QTP/UFT Training Course
Industry acceptable certification for QTP/UFT training which help fresher/Experienced to up-skill at corporate.
Lead Test Engineer will provide real time project based training for QTP/UFT Testing.
After completion of 70% QTP/UFT training our dedicated placement team arrange interview till placement.
QTP/UFT Practical Training help to gain exposure like corporate level with technical test series
Real time projects & best case study makes SLA workshop very unique and lively for learners.
For Learner's, Our admin team fresh batch schedule/re-scheduling classes/arrange doubt classes.
The Unified Functional Testing UFT, previously referred as Quick Test Professional QTP is a highly popular Automation Testing tool developed by Mercury interactive and currently acquired by Hewlett Packard HP. Automation Testing tool is used for regression, function and service testing where the user can easily automate web-based and client-based applications. The QTP/UFT Training provided by SLA Consultants India in Delhi NCR, Noida & Gurgaon/Gurugram is designed for Aspiring students and Software Testers with latest QTP/UFT course material, experienced trainers and job placement assistance to help the candidate pursue a promising career.
The Unified Functional Testing(UFT) Automation tool is used by business organizations all over the world in order to automate web-based applications in an efficient manner. It is a leading functional and regression testing tool which can be used through various graphic user interface and web interfaces. HP QTP/UFT utilizes VB script language process and manipulate objects and controls the application under test. The high-end and remarkable Automation Testing tool support all the test Automation framework and programming languages such as Java, Dot Net, Oracle, mobile platforms and various operating systems. The QTP/UFT also supports various web browsers such as Internet Explorer, Mozilla Firefox, Google Chrome and Safari. If planned and executed in a proper fashion, it can save a considerable amount of time and money along with effort which would increase the productivity of the organization.
SLA Consultants India has designed this highly efficient and Quality QTP/UFT Training in Delhi NCR, Noida & Gurgaon/Gurugram in order to meet the current and future requirements of quality assurance and Automation Testing operators in the business industry. These days more and more graduates and IT professionals are pursuing Software Testing field due to the enormous job growth opportunities associated with it. The QTP/UFT Training Course will enable the student to kick-start their career in Automation Testing field by covering all the relevant topics in QTP/UFT which include error handling, input and output operations, checkpoints and actions, data tables, parameterization tests and data driven tests, regular expressions and functions, mapping and debugging, Automation object tools, web tables and much more. All the participants will gain intense knowledge and expertise in Basic and Advanced concepts of UFT and its various techniques. Upon completion of the course, the learner will be able to record and replay various scenarios in Automation, use parameters in data-driven tests, creating automation frameworks and achieving maximum reusability. There is hardly any prerequisites in order to join the QTP/UFT course as anyone with a graduation degree in IT field can attend the QTP/UFT Training program.
At SLA Consultants India, we utilize the best possible methods and techniques to help the learner enhance their automation skills with QTP/UFT. Our highly experienced and qualified corporate trainers would guide you to professionalism and perform Automation Testing using the UFT tool without any difficulty. The QTP/UFT Course consists of Advanced and updated QTP/UFT course material and will be completed in a time period of one month. Real-time QTP/UFT Training under expert supervision, complete admin support, 7 days working admin support, workshops and handouts, projects and assignments and 100% job placement assistance are some major highlights of the QTP/UFT Training Program.
Candidate can also choose preferred weekend or weekdays classes. If you have the desire to become a successful and professional software tester, then you must and roll yourself to the QTP/UFT Training Course Program as soon as possible.
Automation is considered as the current need for business organizations in order to accurately and efficiently perform their business operations. It involves automatic web applications and software so that they can perform their functions continuously without the efforts made by user, allowing to save both time and effort along with money. This is why the demand for professional QTP/UFT tester in the market is increasing which provides high paying job opportunities for aspiring software testers.
Below are provided some of the most common reason why learning QTP/UFT can be beneficial for your career:-
Anyone with some knowledge and skills in Software Testing and Development can learn and master QTP/UFT Automation Testing.
Highly advantages for business organizations as it supports various add-ons and languages.
The average salary of a QTP Automation tester in India is Rs. 398,080 per year.
The job growth opportunities associated with this field is quite remarkable as one can become a testing manager and program manager in future.
Various multinational organization uses QTP/UFT in order to perform their automation functions.
There is a large online community of QTP/UFT Automation tool which can help the user to resolve any issues easily.
Thus, if you have the knowledge and interest in Automation Testing – Then it is highly recommended that you attend QTP/UFT Training from SLA Consultants India and give your career the needed guidance required to become a professional expert in the field. To know more about the QTP/UFT Training Program or the Institute please visit our center in Delhi NCR, Noida & Gurgaon/Gurugram.
Course Duration: 40 – 45 HRS with Highly Skilled Corporate Trainers (QTP Training for Modules – Weekdays / Weekend
SLA Consultants India – QTP/UFT Certification Training Delivery Method:
Web / Desktop Base.
Instructor-Led Classroom Sessions.
Presentations/Demonstration/Practicals of concepts.
Handouts/Assignments/Real-time Exposure to work on Clients.
QTP/UFT Programme Modules
QTP/UFT Training Course
Please find the QTP/UFT course details.
Kindly call us @ 9350319190 for QTP/UFT course details!
Duration of Module
| QTP/UFT Course Module | Course Duration |
| --- | --- |
| QTP/UFT | 40 – 45 (Hours) |
Batch Timings
| QTP/UFT Course Schedule | Timing |
| --- | --- |
| Monday to Friday | 8:00 AM – 10:00 AM |
| Monday to Friday | 10:00 AM – 12:00 PM |
| Monday to Friday | 2:00 PM – 4:00 PM |
| Monday to Friday | 4:00 PM – 6:00 PM |
| Saturday/Sunday | 8:00 | 12:00 | 2:00 | 4:00 |
| Sunday | 8:00 AM – 10:00 AM |
| Sunday | 10:00 AM – 12:00 PM |
| Sunday | 2:00 PM – 4:00 PM |
| Sunday | 4:00 PM – 6:00 PM |