Advanced Excel Course 'SLA Institute,Delhi NCR'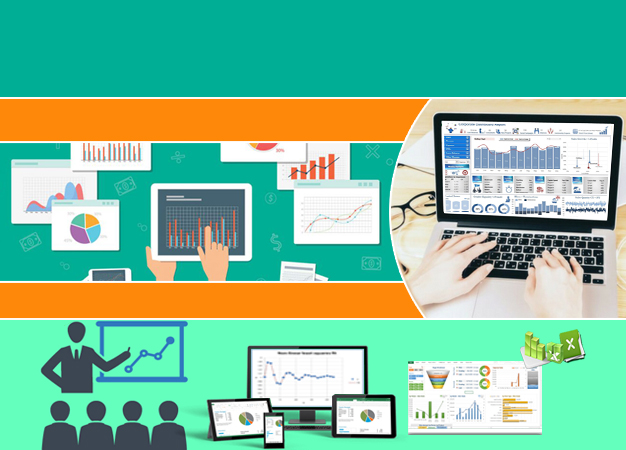 Best Certification Institute for
(Basic to Advanced)
Advanced Excel Training Course
Mathematical Functions, Pivot Table and Charts, Data Collection, Text Functions & Data Validation,
Single/Multidimensional Analysis, Statistical Function & Other Functions,Advanced Dashboard
Excel Analytics
Advanced Excel Training Course
Advanced Excel Training Course With Free Python Overview/Power BI
MS Excel and Advanced Excel Training Course is designed by a expert team of data analyst. This, advanced excel training is advised to freshers to professional who are looking for great career in analytics. Learner's who want to start as a Data Analyst / MIS Analyst / Business Analyst as a fresher or with some experienced, advanced excel course is notably suggested. Advanced Excel training includes few important topics like Mathematical, Statistical Lookup and Reference,Logical Functions,Power Pivot Table, Data Collection Method, Advanced Dashboard for Data visualization, Report Development , Visual Analytics and Free Python Overview / Tableau etc.
Advanced Excel Training Course is currently available at Delhi, Gurgaon / Gurugram Center in weekdays or weekends. As per massive inquiry of learner's we have started Advanced Excel Training in Noida as well. We Guarantee 100% Interview after successful completion of the 70% of Advanced Excel course . All interviews / placement will get done in Delhi, Noida, Gurgaon, Faridabad, Ghaziabad NCR location with mid level to MNC companies.
Microsoft Advanced Excel Course contained 15 assignments and 2 projects. Industry focus Advanced Excel Course developed best skills to learner's. MS Advanced Excel Training having necessary topics like. Mathematical and Statistical, Logical, Lookup and References, Data Manipulation Data Analysis and Visualization, Pivot Table, Advanced Dashboard. With the help of excel course learner's can start career in Excel reporting and analytics and deliver work related to Data Analysis in excel, MIS Executive, Operation, Logistics, primary/secondary data research in excel, back-office/Back-end,…etc.
MIS and Data Analysis in Excel Certification Course is a comprehensive and short duration course which use in every industries. Step-by-Step learning gives 100% implantation for Formula and Functions in integrated excel program. SLA Consultants India takes honor in offering this highly successful Advanced Excel Training that has helped over a 1000+ fresher to professional every year at Delhi, Noida and Gurugram / Gurgaon. Completing the Advanced Excel and (Visual Basic) VBA/Macros, Automation and creating use forms, we will also help the learner's to acquire a Analyst/Reporting/ Operation/MIS etc career opportunity reputed industry. All interviews / placement will get done in Delhi, Noida, Faridabad, Gurgaon Ghaziabad NCR location with mid level to MNC companies.
Even though MS Excel is an old spreadsheet and database management program, it is still widely used by individuals and corporate to keep track of their valuable information. MS Excel offers a great assistance to companies who desperately need to update their financial and employees data in order to analyze their productivity and revenue. Thus, Advanced MS Excel Course serves immensely to candidates who wish to become that worthy part of a company who manages those records with accuracy.
Below are mentioned some reasons on why you should learn advanced MS Excel.
Management information system and Data analysis are considered top priority for organizations these days as it can help them achieve a higher return on investment.
Learning Excel will help you perform complex computations and reporting effortlessly.
Advanced Excel is utilized in almost every office in the world, thus offers a great scope.
Advanced Excel is a highly used in decision making and analysis tool that represents valuable data into the graphical form.
Advanced Excel saves you a lots of time and effort using VBA and Macros in performing difficult and large computations in a matter of seconds accurately.
Even though the program was introduced way back in 90's, Advanced Excel will still be the most effective tool for decision making and analysis tool in the near future.
Advanced Excel will help you predict your decision, budget and revenues while establishing your own business that could save you an abundance of money.
You will enjoy a higher salary by learning essential skills companies are looking for.
These are some reasonable explanations on why pursuing an Advanced MS Excel Training could help you in maintaining your career. SLA Consultants India has been offering this course since our establishment and numerous students have benefited from it. It's about time that you also move ahead in your life by joining this job oriented course. To learn more about the course details, visit our center and take our demo class.
Microsoft Advanced Excel Training in Delhi, Noida and Gurgaon/Gurugram is a general purpose electronic spreadsheet to use to organize, calculate, and analyze data. The task you can complete with Excel ranges from preparing a simple family budget, preparing a purchase order, create an elaborate graph/chart, or managing a complex accounting ledger for a medium size business.
Course Duration: 20-30 HRS with Highly Skilled Corporate Trainers (Microsoft Advance Excel Training) for below Modules – Weekdays / Weekend
SLA Consultants India – Microsoft Advanced Excel Training Delivery Method:
Web / Desktop Base.
Instructor-Led Classroom Sessions.
Presentations/Demonstration/Practical's of concepts.
Handouts/Assignments/Real-time Exposure to work on Clients.
Advanced Excel Training Course in Delhi
Free – Any One (Python Overview /R Programming /Tableau /Power BI)