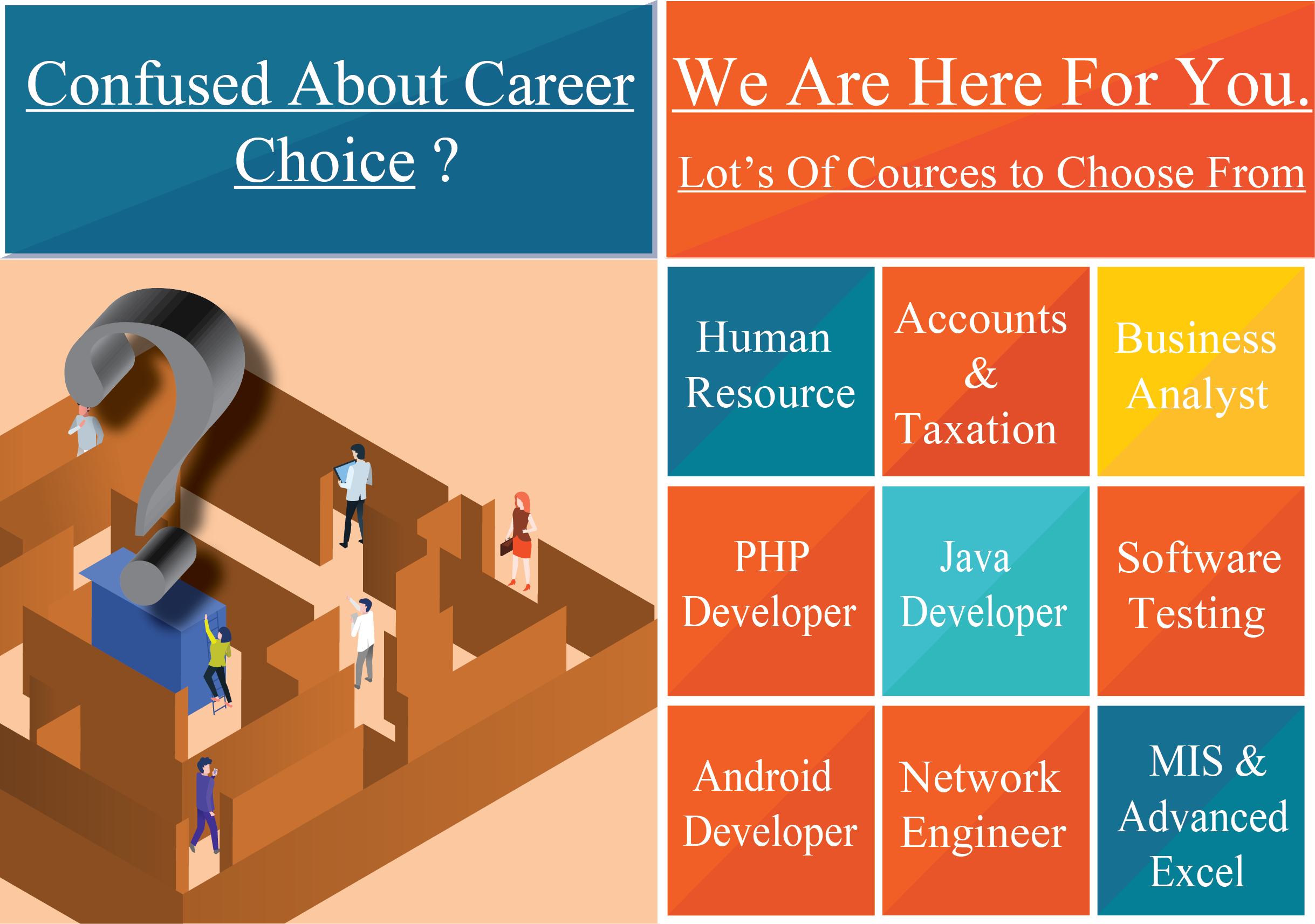 In this highly competitive world, even though it is extremely difficult to pursue a career in the interested field, however, the choices for making a career are also diverse and wide. It can be difficult for the students to pursue a desirable career but it doesn't mean that increased competition will not allow them to achieve growth in their career. And many believe that in order to acquire a promising career, going to a reputed college is highly necessary. But it is also the fact that these colleges only accept students with over 90% of marks. So what about the students having average marks? Do they not have the right to follow your career they are interested in? Yes, they can but even if they did not find the best college for them self, it doesn't mean that they cannot gain relevant skills related to their interested fields.
MIS & Advanced Excel: gaining skills in advanced excel can certainly help you acquire a promising job at any organization as you will be able to perform data analysis, store and compute a large amount of data and help in the decision-making process. The MIS & Advanced Excel Training can boost up your career.
Data Analytics: The current requirements of Professional Business and Data Analyst is extremely used in the market as they are responsible for collecting and reviewing important information from various sources and presenting it to the management in an easy manner which helps them to take better decisions regarding the business which concludes to higher productivity and revenue. To kick-start your career, you can select the Data Analytics Professional Training Course.
Human Resource Management: HR is considered one of the leading job profiles at any industry and if you want to become a professional HR, then you can attend Quality HR Training Courses where you will learn the job responsibilities of an HR and gain insights on valuable concepts such as Statutory and legal compliance, performance management system, compensation and benefits, recruitment and selection, corporate IR and Labor law compliance, training and development, etc.
Accounts & Taxation: For instance, suppose a student wants to become a professional accountant, however, does not have the necessary skills in order to complete in Chartered Accountancy which seems extremely difficult. Having the graduation degree in B.Com can certainly help the individual to pursue an accounting career in the future. However, to cope up with the increased competition in the market, it is necessary to develop accountant skills which are job specific and relevant to the industry. So if you cannot become a chartered accountant even after preparing for it for a couple of years, you can try out alternative careers in commerce and economics such as financial analyst, accountant and tax consultant, accounts manager, investment officer, economist, etc with Professional Training Course for Accounting & Taxation.
Business Analyst: If you think you are good with numbers and figures, then there are various fields you can pursue and gain experience and comprehension such as a Business Analyst. It is true that people with MBA degree are highly preferred for the job of a Business Analyst, however, if you could acquire a certification from a reputed Business Analyst Training Institute in the field, then you will certainly be able to get placed at any organisation for the job profile of business analyst, for which you will be paid an above average income.
PHP & Java Web Developer: If we talk about competition, then it is clear that the competition level in the engineering field is quite tough in the Indian market. Most of the students want to pursue a career in the engineering field, especially in the computer science department. This is due to the fact that web designers and Developers have a high scope in the current market which is expected to increase in the upcoming years. If an individual wants to become a professional web developer, then the first question which is asked by the recruiter during the interview from where you have gained web development knowledge. However, this question may not be that relevant if you have the specific skills and expertise to fulfill the requirements for the specific job profile. There are many training institutes that provide job oriented and industry-focused PHP Web Developer Training and Java Web Developer Training to aspiring candidates.
Software Testing: If you are interested in website development field, then you can also pursue a career in Software Testing where you will get to learn various testing tools such as Selenium, Agile, ISTQB, QTP/UFT, ETL, Performance JMeter, etc. To become expert, you can select for Software Testing Professional Training Course.
UI & AngularJS: AngularJS is the leading JavaScript framework based on CSS and HTML which helps in web development and user interface. If you are into web design and development, then UI Training and AngularJS Training can be beneficial for your career.
Android Developer: Mobile application development is another widespread field which you can pursue after acquiring skills in Android development where you will receive information in Java, developing android application, advanced user interface, testing, etc. in great detail. Professional support by Android Development Training is the best option to kick-start your career.
Network Engineer: If you are interested in a career in networking, then you can attend specialized CCNA and CCNP Certification from a reputed Network Engineering Training Institute and become able to configure and install a network for small and medium-sized companies.
All in all, it is safe to say that if there are career choices that you just cannot fulfill, then there are several other choices to pursue in career just by attending a certification program in the field from a reputed training institute to garner specific skills and expertise efficiently. There are many Training Institutes available in Delhi NCR that offer high quality and job oriented training in MIS and advanced Data excel and Data Analytics, Human Resource, Business Analyst, PHP and Java web developer, Network Engineer, Software Testing, UI and Angular JS training and much more.
SLA Consultants India is one of the most recognized and accredited IT & Non-IT Training Institute that offers a wide range of exclusive topics to the aspiring candidates conducted by highly certified and experienced trainers in the field. Their course curriculum is highly updated and meets all the current requirements of the business. The trainers also conduct Real-time practical classes along with Live projects and assignments to help the participant gain in-depth knowledge and hands-on experience. SLA consultants India have been providing job oriented training to the participants for the last 10 years successfully with over 85% success rate. They also provide 100% Job Placement Support to the applicants by conducting mock interviews and providing them with personality development training so that they can easily clear any job interview at the MNC. They also offer a valid certification in the field to help the participant gain the competitive edge during the interview.