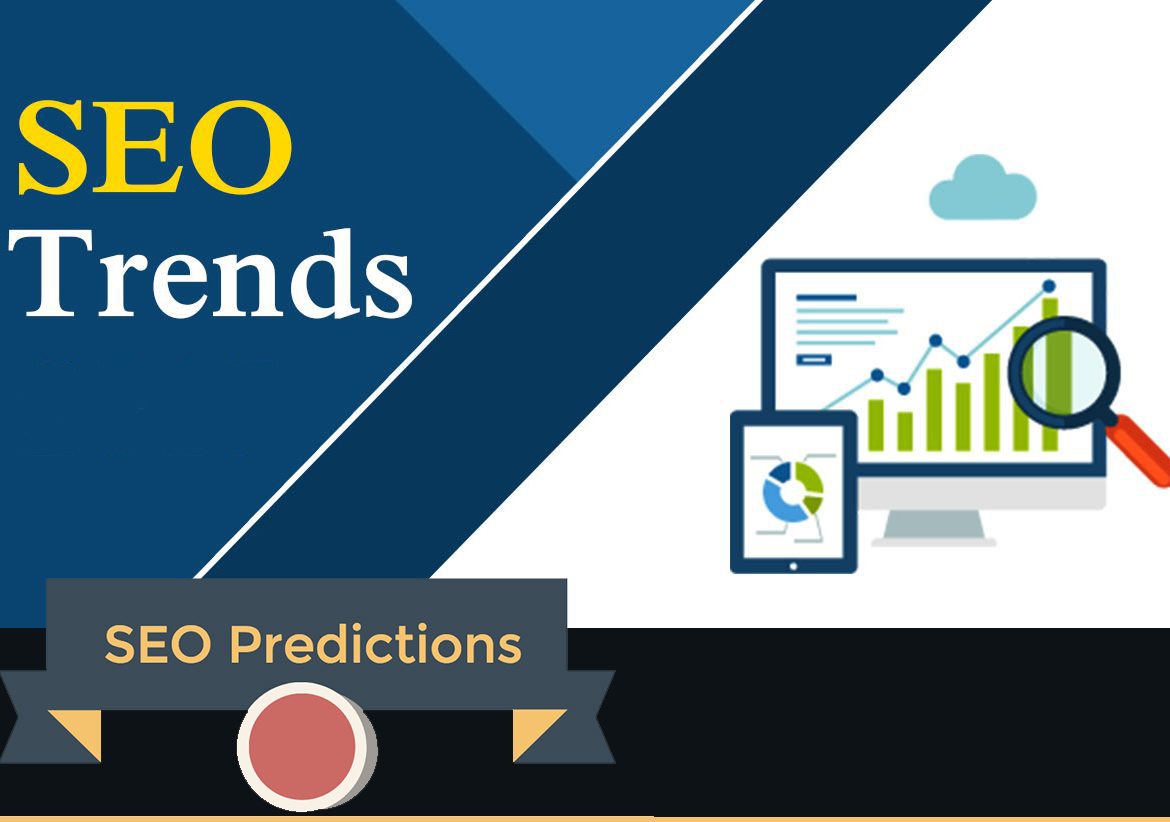 2016 is over and by the looks of it; it was quite an intensive year when it comes to Google and SEO in particular. There were many SEO trends that proved effective and many that were not in the previous year. This blog post will help you determine the most important and upcoming Trends of SEO and Google search engine. Know that these are only predictions and the final conclusion may differ from what we anticipate. However, it will certainly help you take necessary steps to enhance the productivity and increase your profit by a great margin.
We all know the importance of SEO for any business. It helps organization to reach a great number of visitors by acquiring top spot on search engine results. Upcoming trends in SEO in 2017 will help you make better plans, budgetize and strategize your SEO success and help you gain immense traffic on your website. This being said, let's talk about some latest SEO trends you need to look forward in 2017.
Voice search will become more popular in 2017 :   As reported by Google in 2016 voice search has gone up from 20 to 25% in the last 6 months, which clearly showcase that the user is now preferring the voice search over the traditional methods such as desktop or typed mobile searches.  However it will not mean that a desktop volume is mobiles non voice searches will go flat in near future. It won't make much of a difference in how you target your audience using keywords, although, it certainly ask you to build mobile applications and responsive website to help the user get clear visibility on mobile devices.
Google will still be the top referrer of website traffic :   there were speculations that with the presence of Facebook, Amazon, Snapchat and other social search engines, Google will leave its spot as a top referrer of website traffic. However, it is certainly not the case as Google will still dominate over this social media apps making inroads to the overall traffic pie. Make sure to use right keyword phrases and Google Analytical Tools to reach higher on Google results in 2017.
Google will increase the numbers of paid ads :   In 2016, Google allowed image search on shopping ads, put ads in local packs and enhance the number of top ads in AdWords to four. This can also be witnessed in 2017 as Google may further increase the payment on search ads allowing the user to earn more profit. Therefore, building websites with increased area for ads would be required in 2017, if you want to get better Retune of Investment.
Twitter will remain to be independent and highly valuable network for Publishers: Twitter has always been a great platform for business owners to share their products and services in order to get a better return on investment. Even though with the emergence of many other social networks and current development in Search Engine Optimization, Twitter will still remain one of the most valuable advertising platform for organizations in 2017.  Using Twitter to market your products and services could really attract more customers, which eventually increase the sales.
Top 10 mobile apps will remain to be static in 2017 :   In recent years, mobile apps have become more popular among the users in order to search for their products as compared to desktop searches. The top 10 Smartphone apps of 2016 will remain the same in 2017 with probably only one new entrance in the list. Facebook, YouTube, Google search, Instagram and Amazon app are among the top Smartphone apps which will continue to dominate in 2017. It would be advisable to put yourself in the Google Play Store as well and the reports have stated that more and more users are now using mobile devices to buy products and services online. You could lose a great deal of potential customers if your websites isn't responsive or not having a dedicated app.
These are few of the latest Search Engine Optimization trends in 2017, which every business, big or small, should pursue for highlighting their business's offerings. It won't involve too much money and the returns will be sufficient.