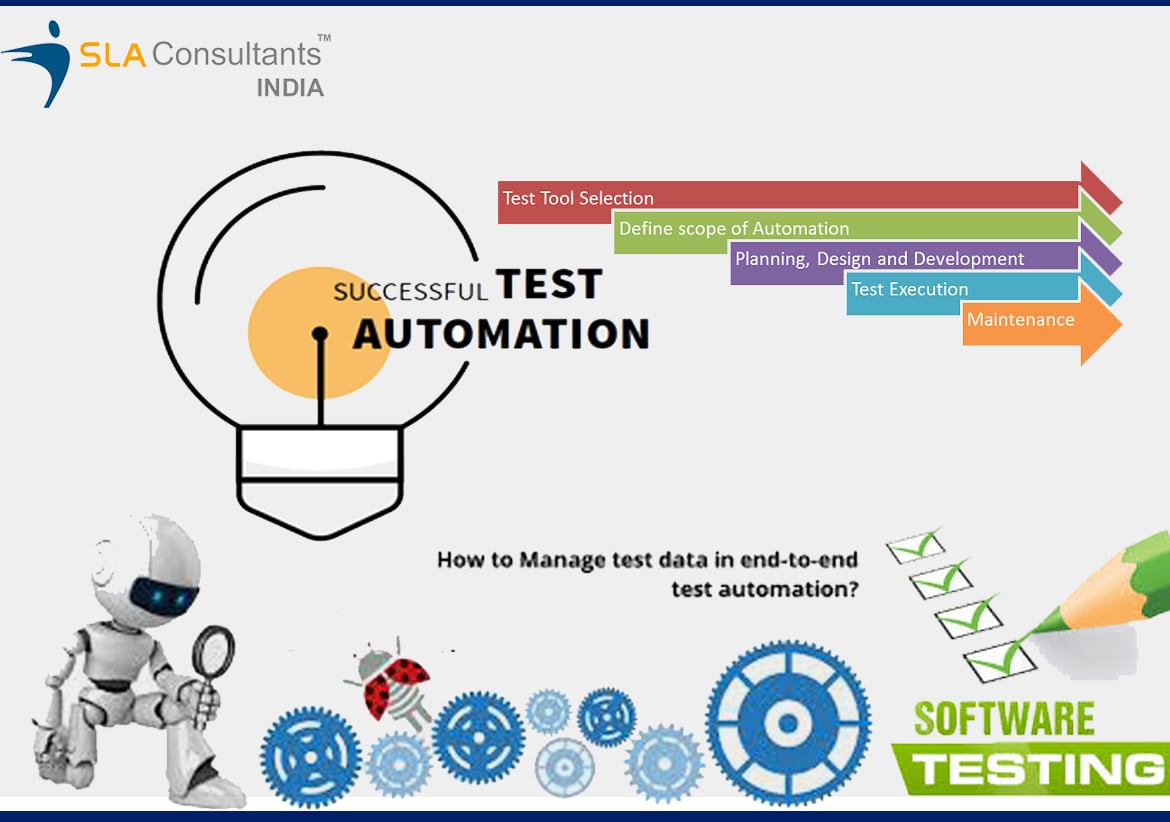 In today's world of Automation, one might find manual testing unnecessary and archaic for smooth performance, after the automated work happens faster than the ones tested manually. But this is not the true version. People have now days understood the benefits Manual Testing has over the automated ones, as they even come up with irreversible errors. Manual testing being declared relevant today's world it has become important for people to get manual testing training course to excel.
Why Should One Choose Manual Testing Over Automated Testing?
There are several reasons that make it evident that manual testing is the process that has more relevance than the automated testing and hence people should get trained in manual testing. The reasons can be stated as-
If you need to have an automated system then it calls for the good amount of investment of both resources and time. When you set up a foundation the aim is to get benefitted from it continually from the future endeavors of testing. But automation can turn out to be a non-idealistic for you at times because of the time taken by it to set up. This I might lead to the closure of the cycle by the time the automated system is set. Time can be saved to a great extent in this case if the focus is given on manually executing a resource testing. This is will lead more focus on the test results and hence the cycle of test is covered well.
Automation, similar to any code can have errors or fails in the system. Having an automated script with errors can lead to misinterpretation of the functionality of an application or may read an error in the system as a correct one. When you manually test the core functionality it ensures that there remain no gaps for errors.
UI and responsive testing of automated platforms has been declared as a convenient way of testing by many. This means that automation needs to be a boost for the testing platform instead of being a crutch. The program is all about validating the test results by checking the distance between elements, placement of image, element alignment etc. As this is a complicated process many alignments might be misinterpreted by the automated system. But when you have a manually tested system you can easily get the error and fail the results of tests.
There are certain systems that have limitations of technologies such that they are impossible to put to automation. The cost of resource for doing such a complex scenario with automated system goes way to high than doing it in a manually tested way. It is definitely more worth to get your device tested manually than using automation to prevent application errors.
When you consider a long-term investment, automation can turn out to be a cost-saving opportunity. But when you consider the investment to be done or automation, it is not a favorable one for short-term platforms. The cost of running after setting up an automated system can turn out to be extremely high; moreover one cannot get the benefit of automation over a short period. Hence it makes sense to use a manually tested platform for works asking for a shorter duration.
Exploratory testing find out that most of the defects in the system are observed in automated systems that have a complicated scenario.
Getting a work done with the automated system might be an easy job but maintenance and skill needed might is not easy. Acquiring automated skills is time taking and complex whereas manual is easy to understand.