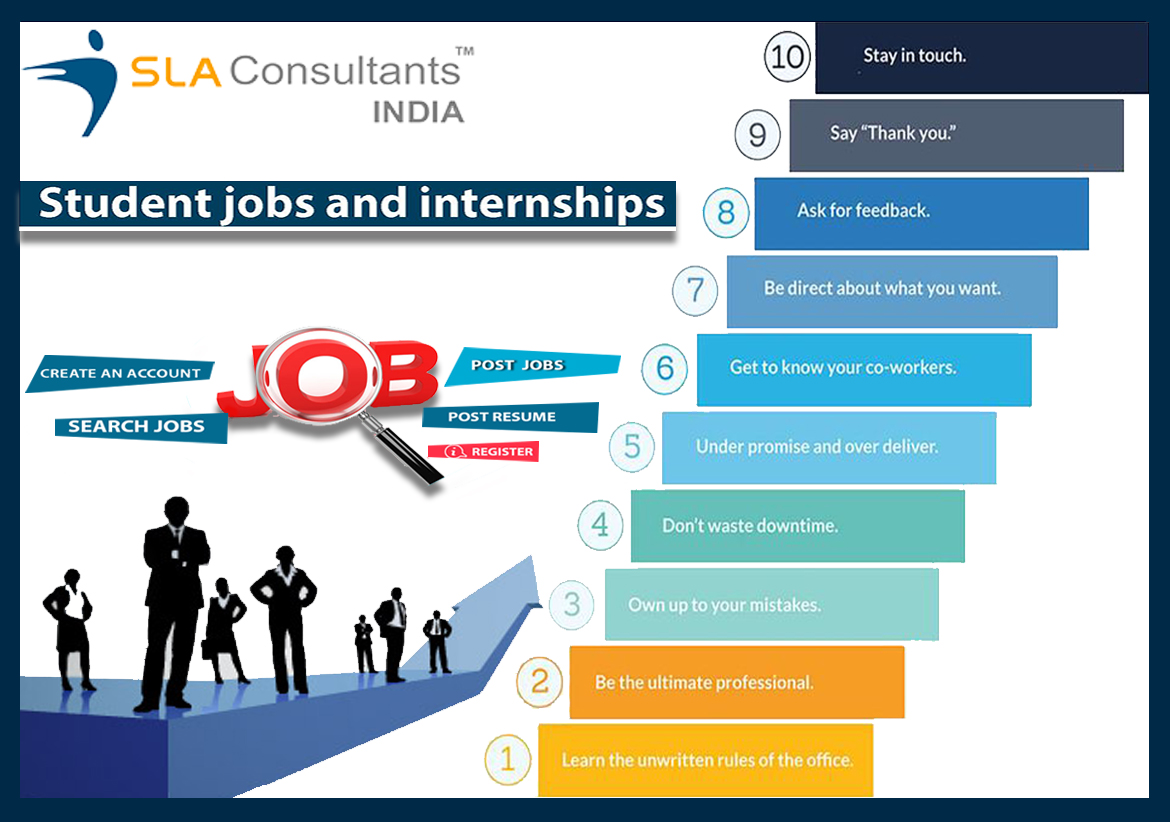 Summer internships training are really important for every student as it allows them to improve their skills and enhance their working knowledge in their respective field. It not only offers assistance to the individual but also helps the organization in their business process as they get to audition the top candidates for the same job profile in their company. However, the most common issue an individual or intern finds after the summer internship is to find a relevant job opportunity. Surely the summer internship aids them in becoming a professional, but there are times when the intern isn't able to convert the internship program into a job. If you are also having such hindrance in your career, then read the below-mentioned points to get out of this discomfort zone and turn your summer internship into a perfect job.
Identify your strength and then pursue internship: Many students believe that only pursuing an internship would be enough to get them a job and it has nothing to do with their skills or interest. This is completely wrong. Summer internships training are designed to bring out the full potential of the student by improving their current skills. In order to convert your summer internship program into a full-time job, it is necessary that you identify your set of skills and interest in a particular field and select the summer internship based on that. Don't follow the steps of your college mates and choose an internship randomly as it won't help your career for the long term.
Follow the ethics of the company: Surely there are many skills which not everyone can learn, but there is one thing that every organization desires and respect, discipline and ethics. While pursuing your summer internship in an organization, not only your skills and expertise that are witnessed by the manager that decides whether you are capable of working full time, the way you talk to your colleagues, your respect towards the seniors and work, your code of ethics and your professionalism also make a big impact on the decision of the manager on interns permanent hiring. Therefore, it is necessary to follow the code of conduct of the company and be polite to everyone during your internship.
Be curious about other things: Companies also want candidates who not only possess skills but are also curious about new findings. It makes a good impression on the manager and let him/her think of you favorably. Don't just perform the task you have been assigned. Assist other in every way possible. Show everyone about your curiosity to perform your duties and learn new things.
Develop a good relationship with the supervisor: The supervisor is the person who tracks your work and report to the higher authority. Therefore, try to be in good terms with him or her. Identify your job responsibilities and do well to meet the expectations of your supervisor. Talk to him/her whenever possible and listen to what they have to say about your work.
Complete your assignments on time: The most important thing you need to consider is to finish your assigned tasks on time and don't delay at any cost. Delaying work makes a negative impression on the supervisor and while completing the task on time gives them a valid reason to give you another opportunity. If somehow your work does get delayed, make sure to give a proper reason and assure that it won't happen again.
You can also ask for performance review from your supervisor to see how well you are doing. Don't ask any stupid questions such as if you have a good chance of getting a full-time job here. Let your work make it possible. Don't bring up anything to your seniors about your goals and ambitions until you really secure a job. Ask for additional work and show initiative to develop a good rapport with co-workers and seniors. As the end of your internship program approaches, then try to speak to the supervisor or manager if you have a chance of getting full time here by expressing your desire.