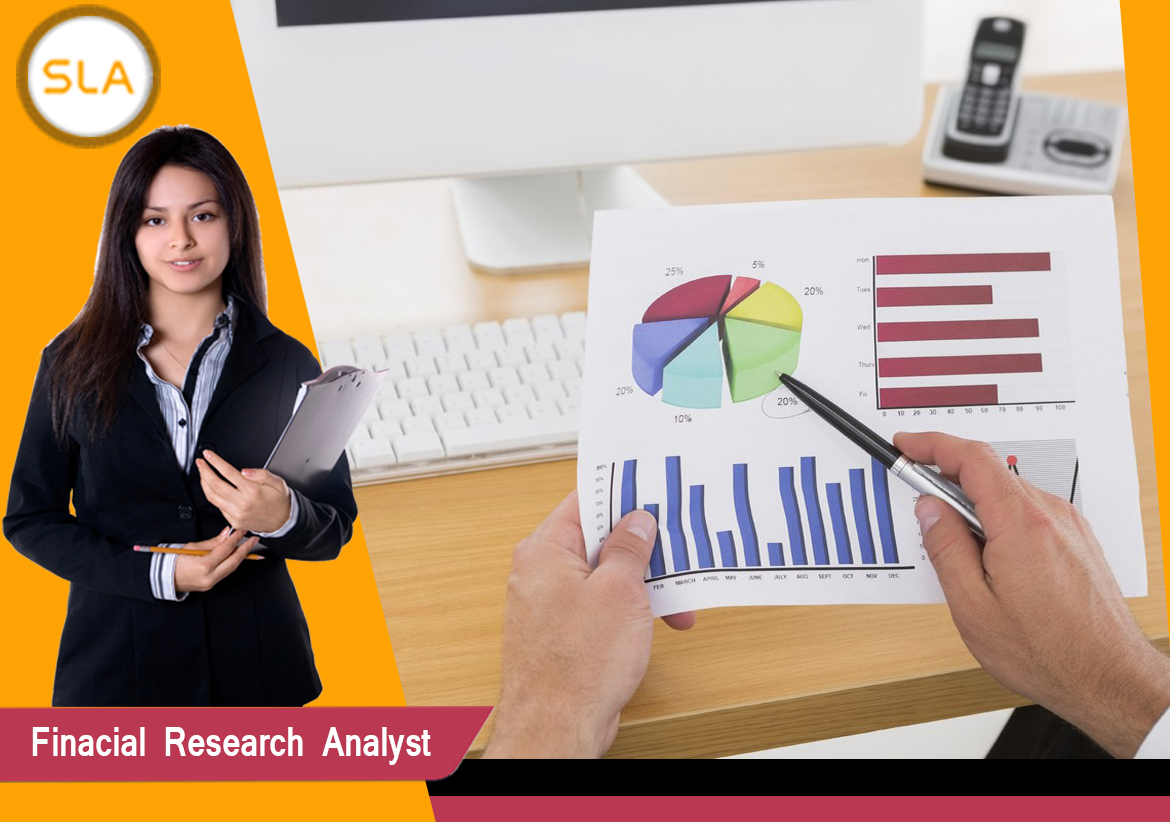 Financial Analyst is one of the most coveted careers in the financial industries these days. It is highly essential job for every business industry who want to succeed in this immensely competitive market. The duties of a professional financial analyst is to monitor the market condition, produce financial plans, analyses the competitors, decide the investments for the company, recommend a financial course of action, such as buying and selling of stocks and many other financial decisions that would allow the company to reach higher and achieve their organizational goals quickly. The job responsibilities may vary from one industry to another, but in the end, it is all about better management of the money.
If you have an analytical and problem solving mind and possess brilliant mathematical skills, then the thought of becoming a financial analyst may have come to your mind. And if you are willing to pursue the career, then there are many things that you need to consider as becoming a financial analyst is certainly not an easy accomplishment. It takes a lot of hard work, skills, dedication, passion and years for one to see themselves become a financial analyst. This article will although help you achieve your dream a little easier. In here, we will talk about what kind of skill set you need to have in order to become a professional financial analyst.
Educational Qualification
While having a bachelor degree is the minimum education qualification required to become an entry level financial analyst, possessing a master's degree is generally required to find a post of a permanent financial analyst. It is most preferable to have a graduation or post graduation in business or related field. A thorough understanding of business operations, finance, accounting and economics is much needed to pursue the career. Furthermore, other bachelor degree in mathematics, accountancy, engineering, statistics and physics could also come very handy to clear your path as these are quite common among financial analyst.
Although, a person with an understanding of business functionalities, especially in the field of accounts and finance can benefit greatly. For an advanced financial analyst position, one must possess a degree in MBA with finance as their appropriate subject.
Essential Skills and Expertise
There are several innovative skills that every aspiring financial analyst must contain, which are effective in the industry. These are:
Financial Modeling: He or she should be able to develop a model or structure of the financial status of the company, which is easy to understand and help the company to decide further actions.
Data Analysis: Another essential skill is to analyses and interpret the digital information from different sources and evaluate the data in a more systematic and logical manner.
Financial Analysis: This technique allows the financial analyst to identify financial holes in the system and finding out what causes these issues to occur. This helps in taking necessary actions to avoid such situations in future.
Marketing Skills: A professional financial analyst knows how to make others follow their ideas and recommendations in any business field such as banking or education. They must possess incredible marketing skills to understand the need of the customers and offering better solutions to satisfy them.
Enterprise Resource Planning: They must know to how to use different ERP tools which would allow them to use their resources all too well and make them contribute the best to the growth of the company.
Decision Maker and Strategic Thinker: A financial analyst must be confident enough to perform their statistical and analytical based work efficiently and take the decisive actions that would increase the productivity of the organisation. He or she must know what measures to take if things don't go as planned and how to plan ahead without too much risk.
Strong Mathematical and Communication Skills: One cannot possibly become a financial analyst without acquiring perfect mathematical skills as it is essential in manipulating and evaluating the data using several tools. Furthermore, interacting with other team members and clients is also a responsibility of a financial analyst, and for that, having a brilliant communication skills is also a must.
If you wish to follow the career of a financial analyst, then you must own these eligibility criteria. You may want to attend a reliable certification course a well as it will increase your chances to acquire an entry level financial analyst job. Work your way through by learning the requirements and importance of your role. Help the management take the decisions by working closely with the entire team. Earn a license as it will be needed when you apply for security firms and advance your career ahead. Be up to date on the conditions of the market and understand how the market exactly works. Make predictions and see how well have you been predicting for the last few months.
It is not an easy to road to commute, but with hard work and patience, you will surely reach your dream and with that, comes an exceptional way as well.