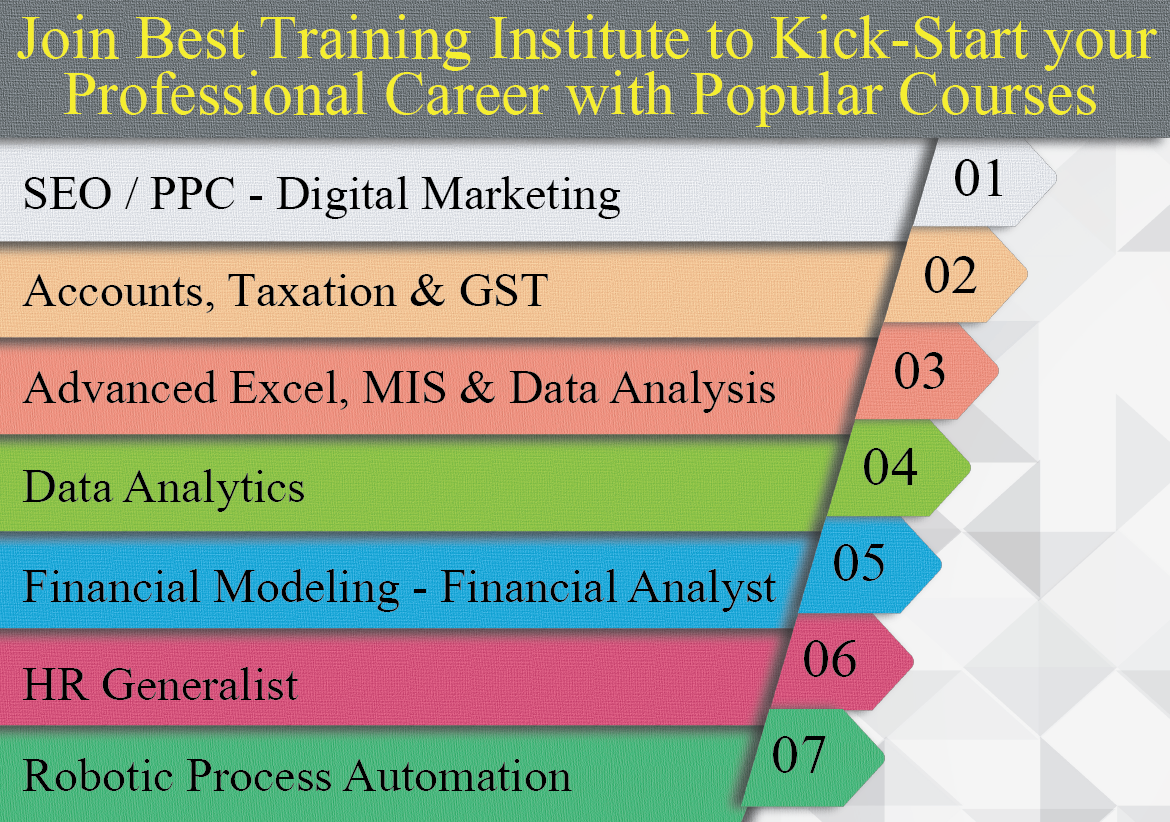 Professional Training Courses are extremely important for individuals to stay competent and acquire knowledge and skills related to their interested fields so that they can lead a successful career without any hassle. Certification courses can be beneficial for fresher individuals and working professionals as it can help them to attain promising and essential skills in the particular field along with improving their current skills and expertise to achieve growth in the career. In this highly competitive world, it is important for an individual to master particular skills in the field to become a successful professional who receives both recognition and high Pay Scale in the market. For that, finding and registering for reputed and well-recognized training institute can be necessary. No matter what the field you are interested in to pursue your career, you may require to attend a Certification Program after Graduation to become a certified professional and impress the recruiters during the interview. There are many Professional Training Courses which an individual can attend as per his or her interest and preference.
Below are provided some of the most appropriate and popular training courses which one can join after graduation to take their career to new Heights.
These are some of the Professional Training Courses which can help an individual to become a highly demanding professional in the business market after graduation. SLA Consultants India is considered as one of the best and leading training Institute where you can attend these high-quality courses. They offer Real-time Practical Training and Live Projects in their certification program conducted by the very best and certified corporate trainers in Delhi NCR. They have a dedicated team of faculty who are highly experienced in their particular field and upon completion of the training, valid certification will be offered to all the participants along with 100% Job Placement Assistance in top organization & MNCs. Which will assuredly help you to kick-start & boost up  your career either you're fresher or working experience.